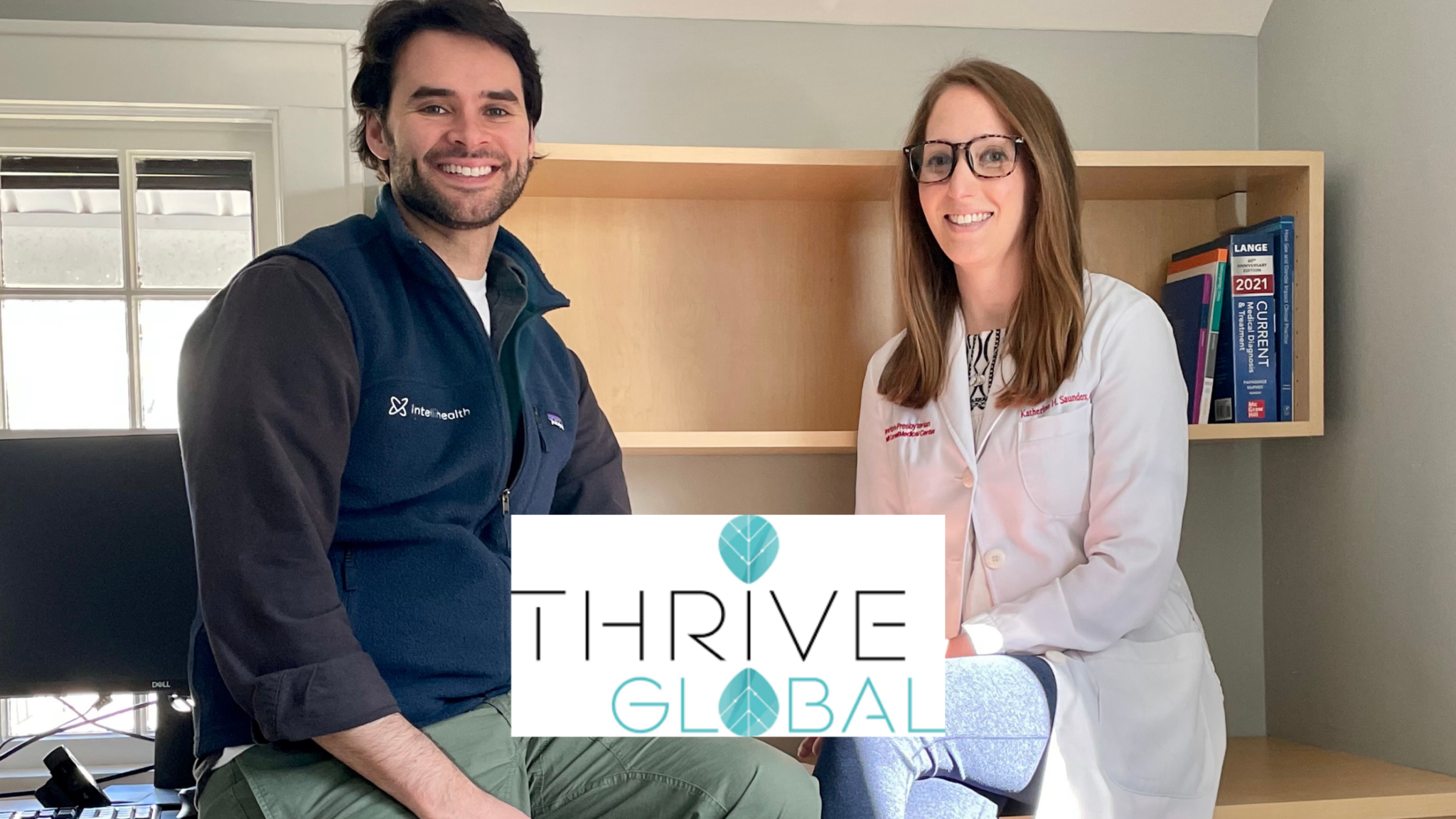 During her residency at NewYork-Presbyterian Hospital/Weill Cornell Medical Center, Katherine Saunders was drawn to the treatment of obesity but how did she end up developing a software platform for large hospitals and institutions? Sometimes your interest can lead you to entrepreneurship.
Despite her excellent medical training, Katherine felt that she didn't have the tools to care for her patients with obesity, which is defined by a BMI over 30. "Over 40 percent of the U.S. population has obesity, which leads to so many health complications. Finding a way to treat the disease of obesity at scale would be groundbreaking."
The medical director of Weill Cornell Medicine's Comprehensive Weight Control Center, Dr. Louis Aronne, had developed a predecessor software program to treat obesity. One of the preeminent authorities on obesity, whom Katherine trained under and now works with, Dr. Aronne, has spent his career developing treatment protocols for obesity, which include diet, exercise and anti-obesity medications specific to each individual.
Katherine had found her calling. She and her entrepreneur husband, Sloan, joined Dr. Aronne to upgrade the software and roll it out to hospitals, institutions and self-insured organizations in order to treat patients and employees on a large scale. The plan was to combine the best medical science with advanced digital technologies. Katherine and her team designed personalized treatment algorithms as well as tools that enable healthcare providers and patients to treat obesity effectively and sustainably.
"It was a daunting task to find developers, upgrade the platform and invest in this start-up while I was pregnant with twins," she said. Katherine and her husband had a 2yearold as well when the new software launched in 2020.
The software is currently designed for individuals to use under the guidance of a healthcare provider. After the patient answers a series of questions, the algorithm provides a customized plan that includes anti-obesity medications. "We believe that a medical approach is necessary along with diet and exercise for most people to achieve success. The platform chooses among several medications proven to assist with weight loss and weight maintenance." Then the patient's data is tracked so progress can be measured and the treatment plan can be adjusted accordingly.
Clearly weight management is a huge need for so many people. Intellihealth is the name of the company and the software is called Evolve. This makes perfect sense for the 21st century, intelligent health.
Why is she so passionate about what she does? Katherine tells the story of a woman who lost a third of her body weight. "She is one of the thousands of people we've treated who have lost a significant amount of weight and – more importantly – have the tools and support to sustain the weight loss long-term. Our goal is to scale and democratize access to effective weight management."


Katherine also says, "Being an entrepreneur is very different than being a doctor. There have been many ups and downs, but it's been exciting to see this work come to fruition. I'm grateful to Dr. Aronne for this opportunity and thrilled to be part of an incredible team working to accomplish our mission."
VentureMom Tip
Develop a business in an interest you are drawn to.
Katherine is co-founder and senior medical advisor for Intellihealth. Dr. Aronne is co-founder, chief scientific advisor and a member of the board of directors for Intellihealth.