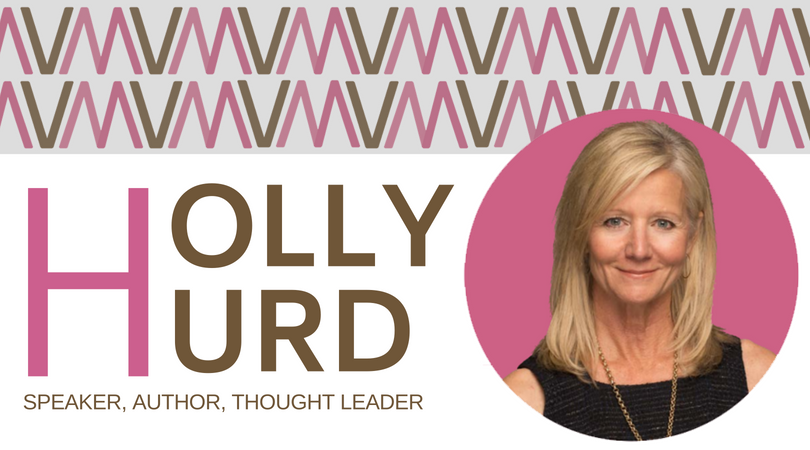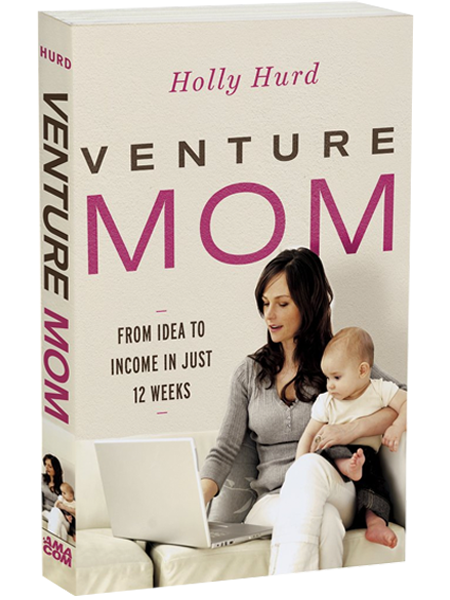 ABOUT
Since founding VentureMom.com, Holly Hurd has become a sought-after expert in the field of entrepreneurism. She recently spoke at Bay path University, Women and the Entrepreneurial Spirit Conference in New York City, the Massachusetts Conference for Women and numerous other venues around the country. She has been found featured online and off in various publications including the New Canaan/Darien Magazine, Westport Magazine, W2W Magazine and on Fox News 12 and a number of radio shows. Her book VentureMom: From Idea to Income in Just 12 Weeks, published by Amacom, shows women how to come up with an idea, name and brand their venture and market it to the world.
Hurd has always been at the forefront of entrepreneurship. When she was only twenty-five, she was featured in Futures Magazine, USA Today and in Fortune's People to Watch column for her exceptional work managing her own fund on Wall Street. She has put her exciting life experiences to excellent use by creating VentureMom.com, a resource and showcase for business ventures created by women.
TOPICS
Find Your Passion and Turn it into Profit
Building a Business That Gives Back
What Makes an Entrepreneur
Finding Economic Freedom through Entrepreneurship
SPEAKING APPEARANCES
Massachusetts Conference for Women – Boston, MA
Opus for Person to Person Luncheon – Key Note Speaker – Darien, CT
Women and the Entrepreneurial Spirit Conference - New York, NY
Francisca Club Luncheon – Key Note Speaker – San Francisco, CA
Bay Path University Entrepreneurs' Event – Key Note Speaker
Green Moms Panel, Young Women's Association – Moderator - New Canaan, CT
B.I.G. - Multiple tri-state chapters
National Charity League - Key Note Speaker - New Canaan, CT
What's Next Luncheon – Key Note Speaker - Larchmont, NY
Innovation Center – Stamford, CT
VentureMom Panels – Moderator/Organizer - Pequot Library, Westport Library, Darien Library, New Canaan Library
Women Empowering Women - Stamford, CT
Multiple Radio and Television Appearances
Holly Hurd is a dynamic and engaging speaker! In her presentation ("Starting Your Own Business"), holly shared stories of success from women entrepreneurs from across the country and discussed the five key components to starting your own venture. The audience left the presentation with great advice and actionable suggestions!
- Kathy Saulitis, Not For Profit Consultant
I recently attended Holly Hurd's lecture at the Darien Community Association, "Starting Your Own Business." Holly described insightful and actionable advice and tips drawing from per personal experience as a business woman and that of the hundreds of entrepreneurs she's interviewed over the years. learning about the experiences of the many successful women was inspiring and informative, and I walked away with concrete takeaways to apply to my own business. Holly's deep passion for female entrepreneurship is infectious.
-Kelly Ingraham of Kelly Ingraham Interiors
"It was an honor to have Holly Hurd speak at our organizations alumnae event this past March. Holly was able to quickly relate to our guests and captured everyone's attention. Holly spoke from the heart telling why she was inspired to write her book and then gave a fascinating examples of how others have used her methodology to quickly began successful companies. I would highly recommend hiring Holly Hurd to speak at any engagement."
-Rebecca Morrison, Opus Alumni Luncheon
THE BLOG
The VentureMom blog reaches thousands of women a week. Holly tells the story of a female entrepreneur and shares with her readers how that woman came up with her idea and took it to market. Followers can't wait to open the weekly VentureMom blog and newsletter to see who is the feature of the week. Holly has profiled over 300 women since 2010. VentureMom where Your Business is Your Baby, is motivating women everywhere to find their economic freedom.
THE BOOK
Through her interviews, Holly has seen the path many entrepreneurs take to garner their success. She has taken what has learned and laid out a plan for other to follow. In her book,  Venture Mom: From Idea to Income in Just 12 Weeks, Holly shows anyone how to start a business out of thin air and get a paycheck by the 12th week and many times sooner. "In the current age of the internet, I can show toy how to start a business with one email."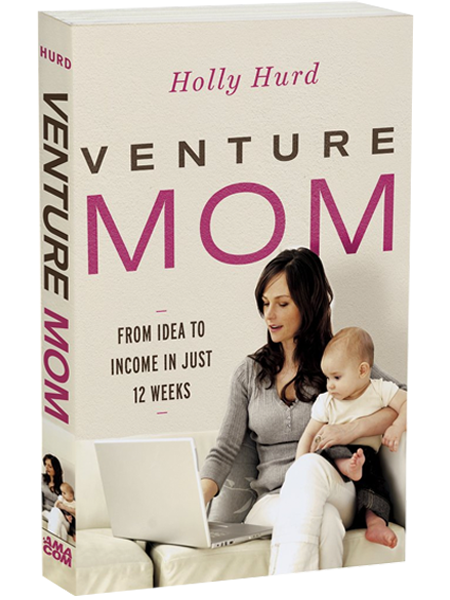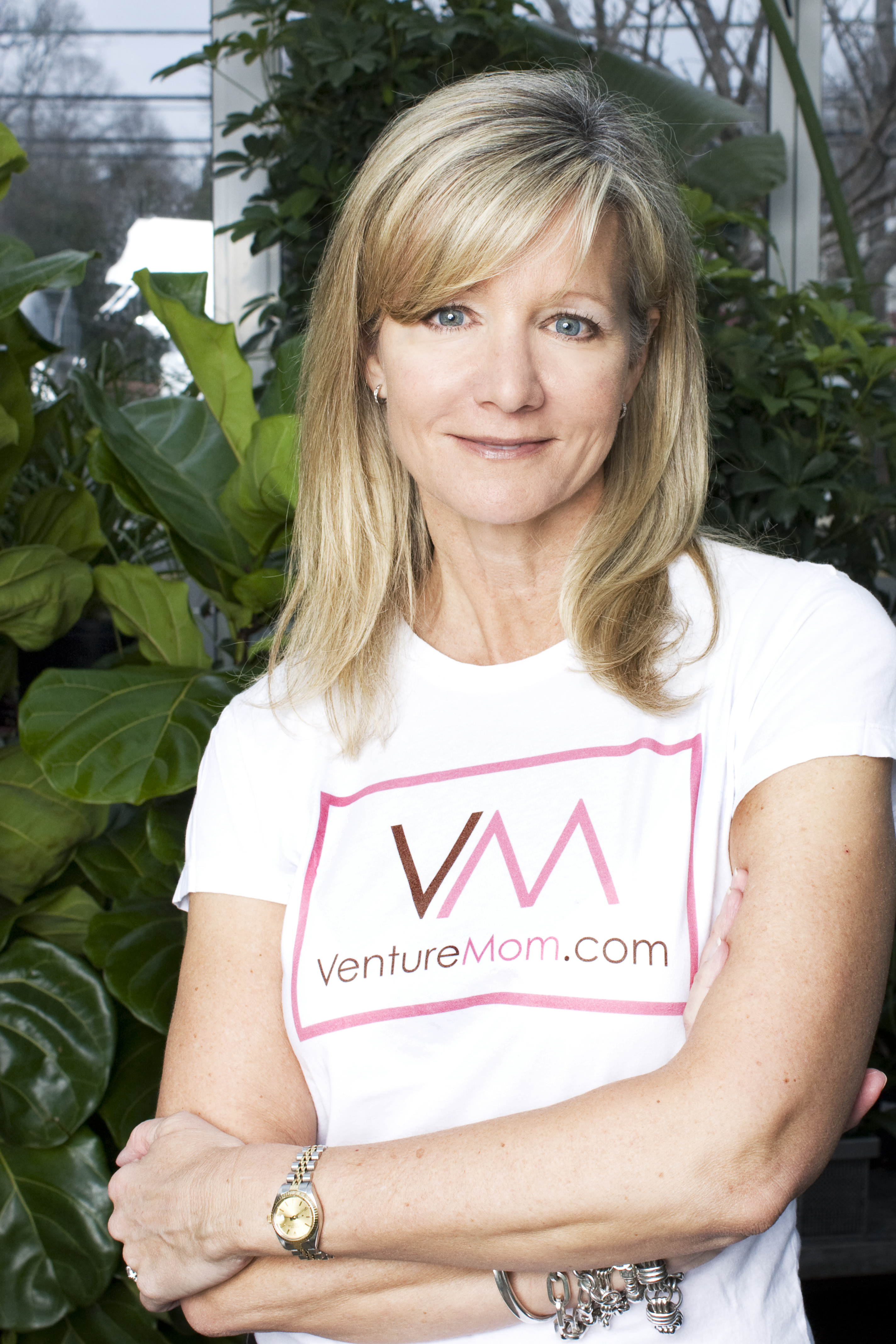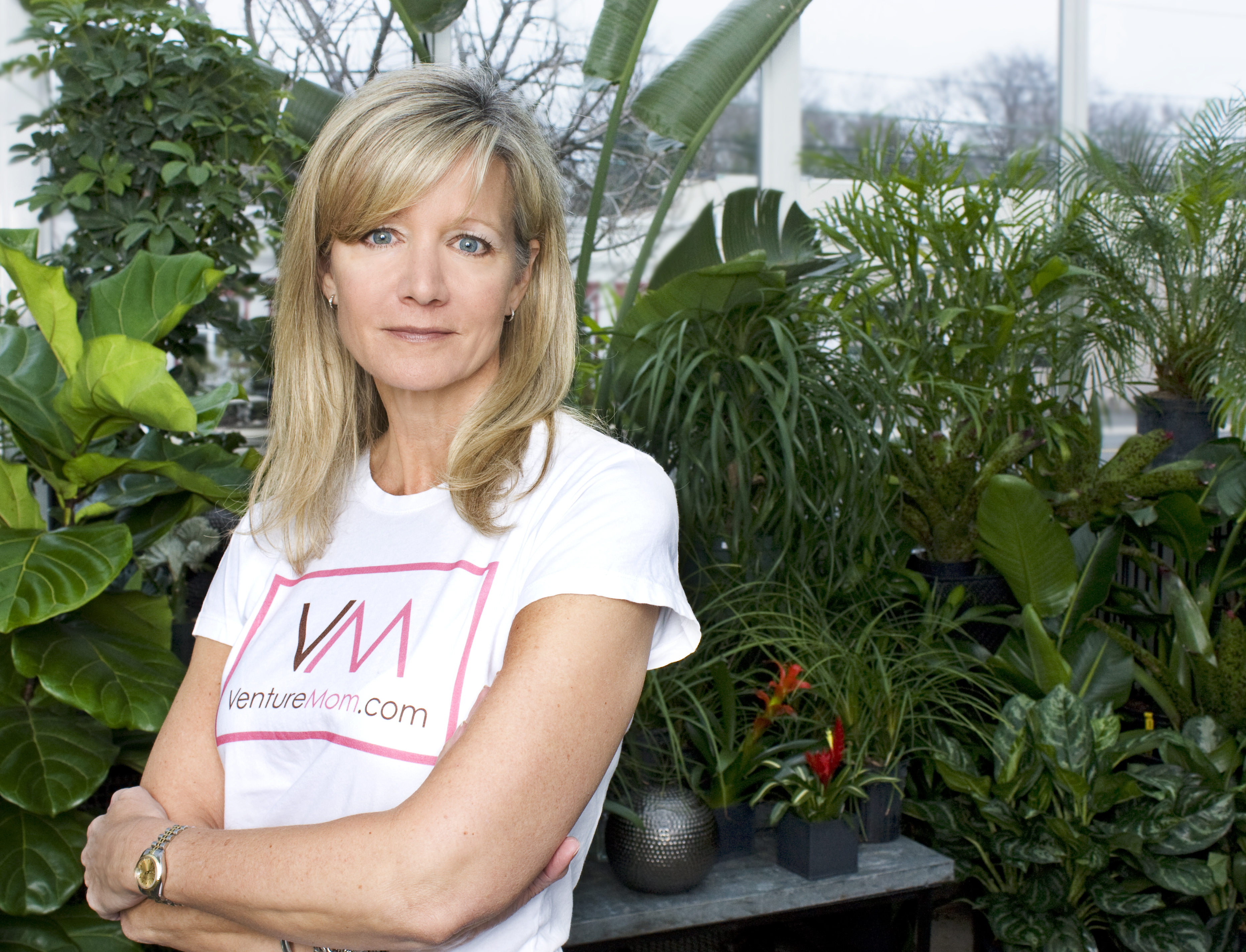 PERSONAL NOTE
A couple of years ago I decided to write a book on how easy it is to start your own business, having started several entrepreneurial ventures myself. I began by interviewing women who had successful business plans an had very little start-up capital- and lots of times without a babysitter.
After my first VentureMom Story went live, I was sent multiple stories of women entrepreneurs from all over the country. To share these inspirational ideas with the world, I started VentureMom.com.
This site was created for the millions of women who are looking for a venture that gives them fulfillment, provides extra income for their family, and gives them the freedom of working for themselves.
Each week VentureMom.com profiles a different woman who has created a business and tells her story. Through these stories, my site helps people look at their lives, identify what they love to do and then shows them how to create an income-producing  venture around a talent or passion. VentureMom.com is here to inspire women with these stories.
I can't wait to meet you and hear about your venture. Reach out to discuss how I can help you make your event the best year ever.
-Holly Hurd