Interview with Holly Hurd, Founder of VentureMom.com
by Chit Chat Author
Tell us a little about you. Moms love flexibility. In interviewing over 300 VentureMoms, I've been told that the number one perk to having your own business is flexibility. I'm Holly Hurd, founder of the VentureMom platform designed to show every mom in America how they, too, can start a business and find economic freedom and that oh-so-coveted flexibility. [Click here to read more]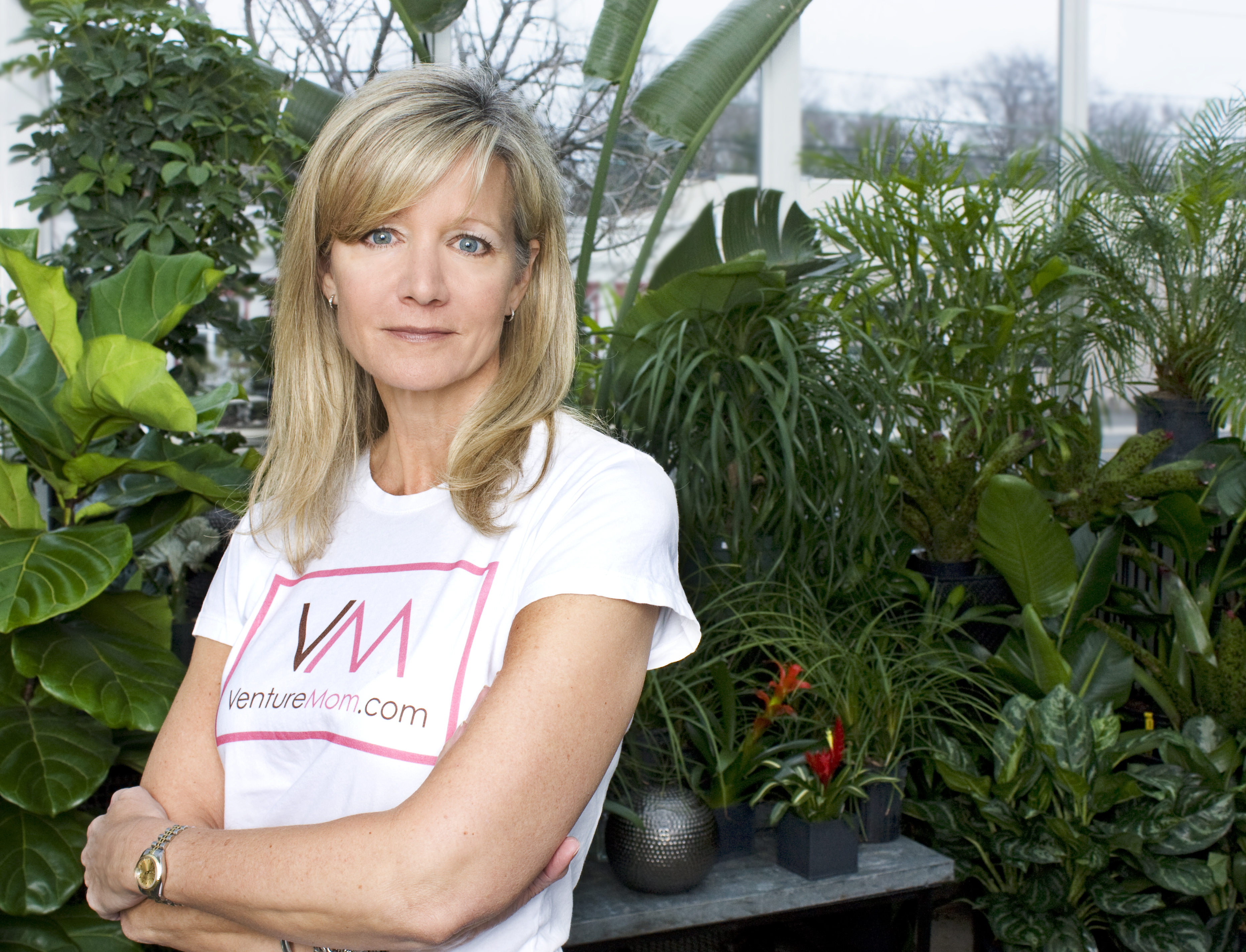 New Book Shows Moms How To Start a Business In 12 Weeks
by Sarah Cody
"The book came-to-be because I met so many women who wanted to start their own business and they said, 'How do I do it?'  So, I distilled what I had learned from the hundreds of moms that I've interviewed into a 12 week process," explains this mom-of-three.  "98 percent of the moms I've interviewed didn't have a business plan, didn't have start-up capital and didn't even have a babysitter." [Click here to read more]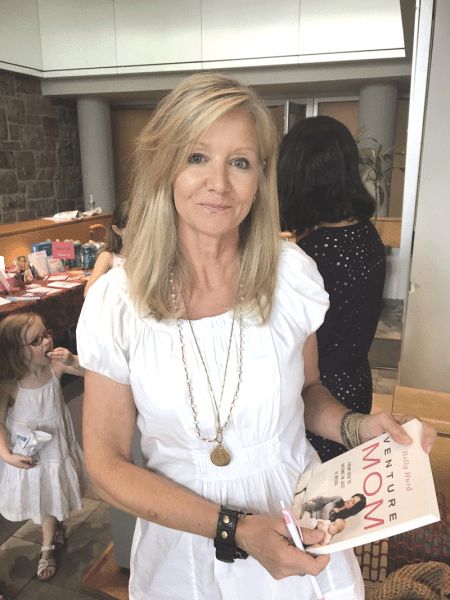 by Lisa Stein
"Today, we got the chance to speak with a mom entrepreneur, Holly Hurd – Founder
of VentureMom.com. Holly has built a successful online business by highlighting a different Venture Mom on her site and giving people an opportunity to learn about them and their products and drive traffic. She has now created an additional feature and platform for women to be able to sell, advertise and grow their business on her website.
Learn more about Holly and what she has created. What was your motivation to work from home or start your business? I've always worked for myself and I met these fabulous women who had started their own businesses too. I first started to write a book to share their stories and then figured out that through the web I could share faster.
So I started VentureMom.com and began to cover a new mom each week. Taking it one step further is my mission to support these moms and their businesses; I just launched the VentureMom Shop where I showcase the mom products and services…" Read entire interview here on Freelance Mom. [Click here to read more]
Starting Your Own Venture: 3 Ways To Choose Your Business From VentureMom
by woombie.com
For many people, the decision to start their own business comes easy. They know they want to be their own boss. They know they want the freedom of working for themselves. They know they want to build something that lasts for their families. But the next question is a lot harder. "What kind of business should I start?"
About her new book Holly Hurd says, "In my book, Venture Mom: From Idea to Income in Just 12 Weeks, I go into detail about picking your business, but here are three basic tips to get you started. You can learn more on this subject and how to turn your idea into a profitable venture in my book." [Click here to read more]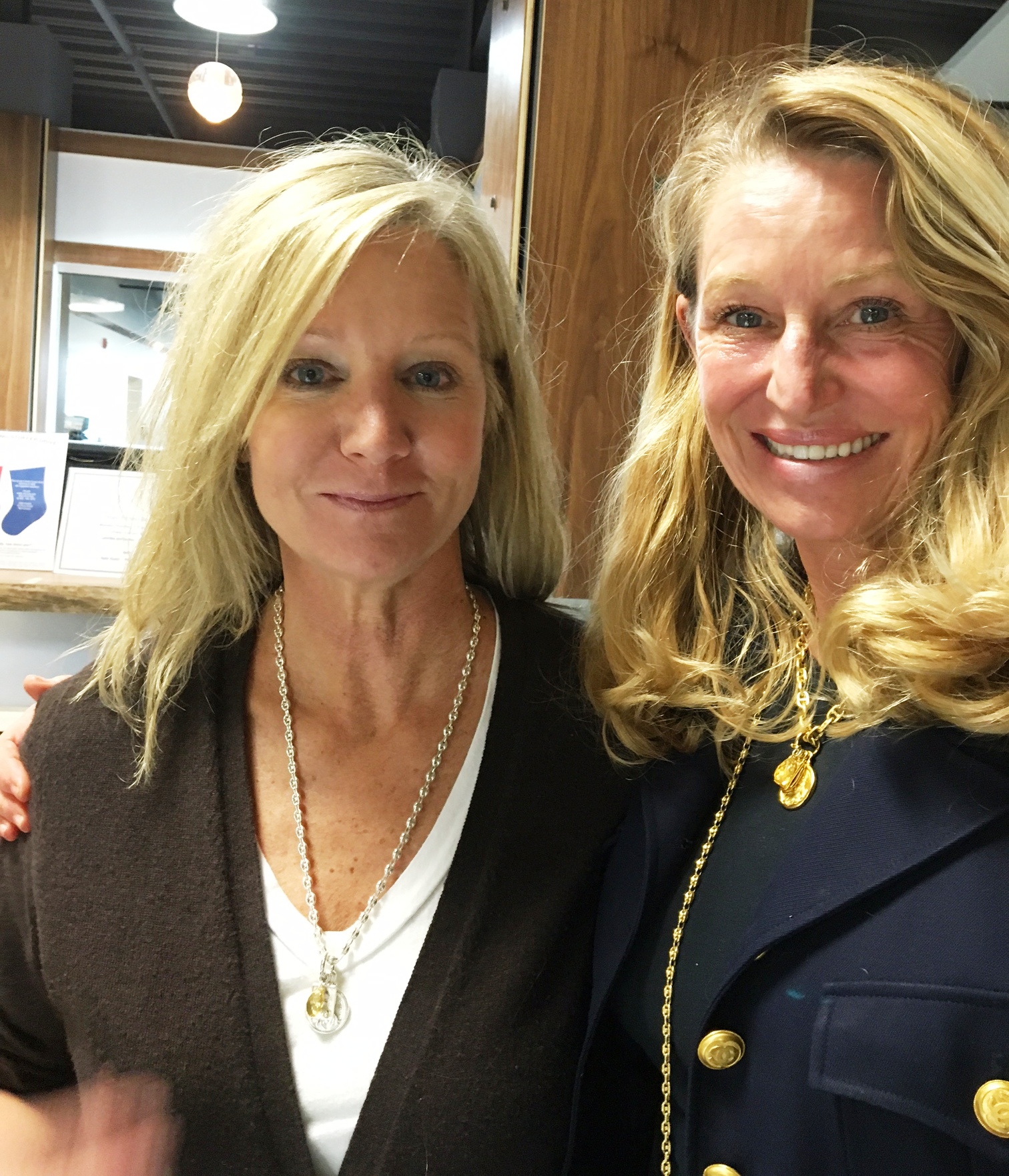 It's a bird, it's a plane, it's a venture mom!
by Megan Davis
Holly Hurd, Darien resident and founder of venturemom.com, a website that every week profiles a new mom with a business, moderated the panel. Hurd told the audience five commonalities that her successful "venture moms" have had in common. The moms generally start a venture around a passion. The moms use friends and family. "If you tell everyone you know, people will want to help you," said Hurd. [Click here to read more]
36 Best Business Takeaways for 2011
by Dr. Reece
We are most thankful for the great stories that we're able to cover and share on our site. The downswing in the economy has led inventive moms to create their own ventures and build profitable businesses. I'm so thankful to be able to learn about a multitude of business ventures from all over the country, in all sizes, and in all specific areas from food ideas, to creative clothing, to home ventures, to ventures with animals, to service businesses. And to be able to provide motivation for others by sharing these women's successful venture stories is what makes me so happy. So thanks to all the moms who have either fallen into a venture by accident or set out to create an entrepreneurial vocation that gives them fulfillment and then sharing them with the world through our website. [Click here to read more]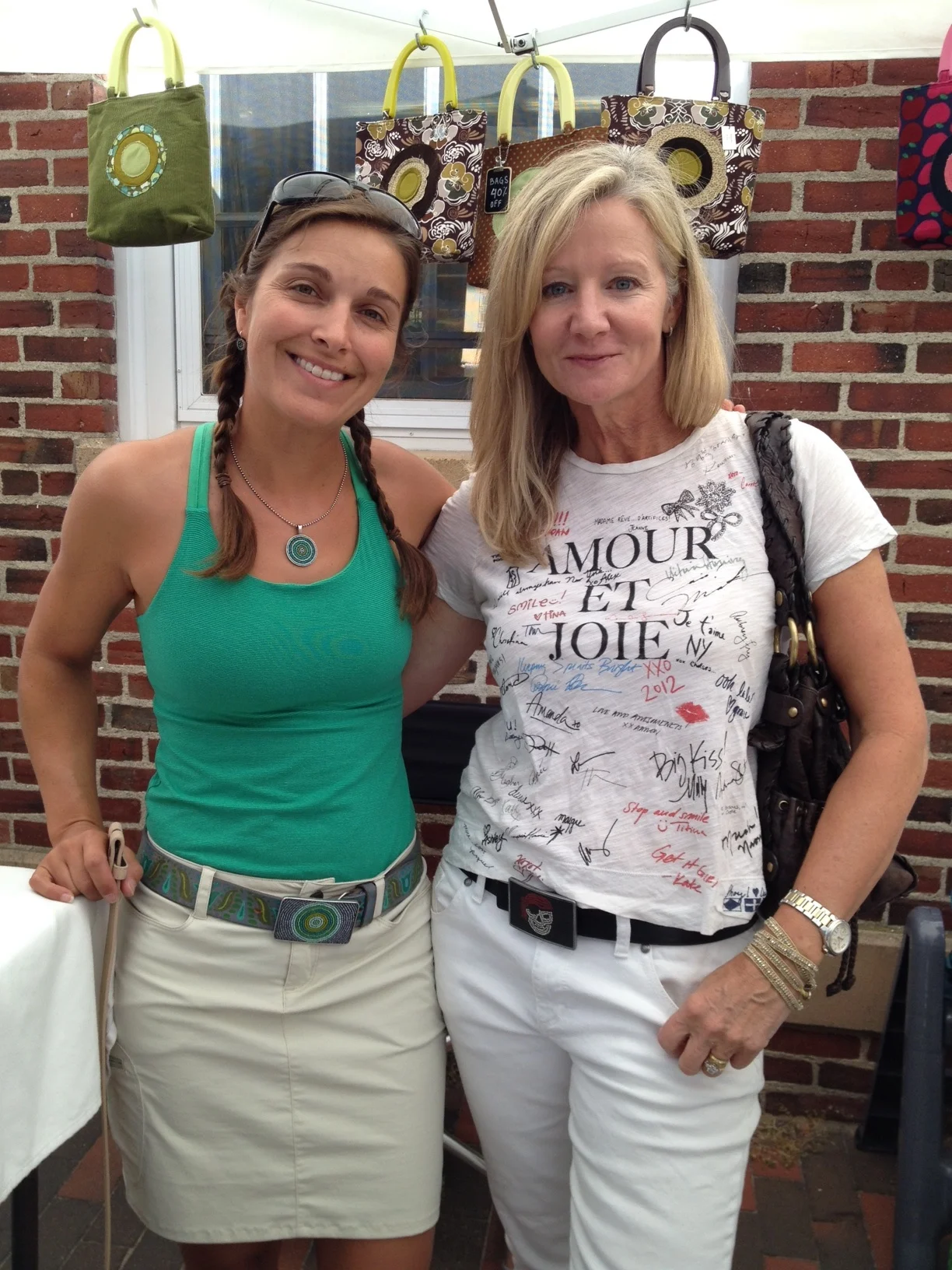 An Interview with Holly Hurd from "Venture Mom"
by Mommypage.com
Can you tell me about your background and experience in business and how Venture Mom came to be? Why specifically moms? I spent many years in the world of finance but always working for myself. I created managed futures products and managed significant assets throughout the 1990s. When I had kids, I took a step back from finance and got my real estate license and started several other ventures including creating a line of glass coffee tables. I love reading motivational books and decided to write one for myself for my own ventures. I started interviewing women in my area whose stories motivated me through their successful business ventures. Most of these women were moms. I wanted to share their paths to success with everyone, so I started my website and weekly newsletter, VentureMom.com, to highlight these wonderful entrepreneurs who had found a way to combine a business of their own with motherhood…[Click here to read more]
Book Review: Venture Mom by Holly Hurd
By Coach's Casebook
With the explosive connectivity that the internet has delivered, the possibilities for new, more flexible ways to offer value and earn money are ever increasing. The development of micro businesses is therefore a very real possibility as a career option for many. In Venture Mom: From Idea to Income in Just 12 Weeks, Holly Hurd offers a 12 week programme for how anyone, and in particular mothers, can develop their own venture.
Venture Mom is a good introduction to the idea of being an independent business woman or "Venture Mom" and looks at how other mothers have been inspired to combine motherhood and entrepreneurship, taking what spare time they have to create successful ventures. The book gives the reader 12 chapters of activities and exercises, which could realistically be completed 1 per week, so that they too could go from 'idea to income' in just 12 weeks.  [Click here to read more]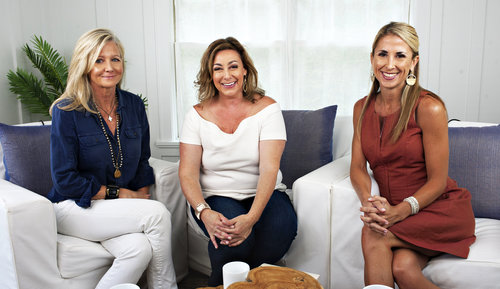 3 Books Small Business Owners Should Read
by Rieva Lesonsky
There is so much small business owners need to know to operate at peak performance. Luckily we live in the Information Age with plentiful resources. To help you sift through some of the data, every week we're going to look at three business books and the lessons you can learn from reading them.
Venture Mom: From Idea to Income in Just 12 Weeks ($17.95)
Holly Hurd is a serial entrepreneur who today runs the online marketplace VentureMom.com. In this excellent book Hurd shares her methods—and those of other entrepreneurial moms—of learning to "do anything you set your mind to." Of course Hurd says you need to be "authentic, passionate and persistent."
Venture Mom is so easy to read. It's filled with tips and success stories that almost all women can relate to. And Hurd provides advice for what she calls "self-starting" moms, whether they want to earn a few extra dollars or build a scalable business. The book takes you step-by-step, week-by-week into the world of startup. For less than 20 bucks, you're essentially getting a crash course in entrepreneurship. Definitely worth reading. [Click here to read more]
Venture Mom: Busy Mom's Guide to Hacking Small Biz From the Kitchen
by Charles Franklin
Busy Moms Guide to Hacking Small Biz from the Kitchen
"Venture Mom: From Idea to Income in Just 12 Weeks" is a guide to hacking the business owner for the mom who has a profitable talent or skill, but hasn't unleashed her full potential yet. The book guides prospective "mompreneurs" through the a 12-week program designed to help them plan and market a small business that is centered around their unique abilities, schedule, and personal interests. [Click here to read more]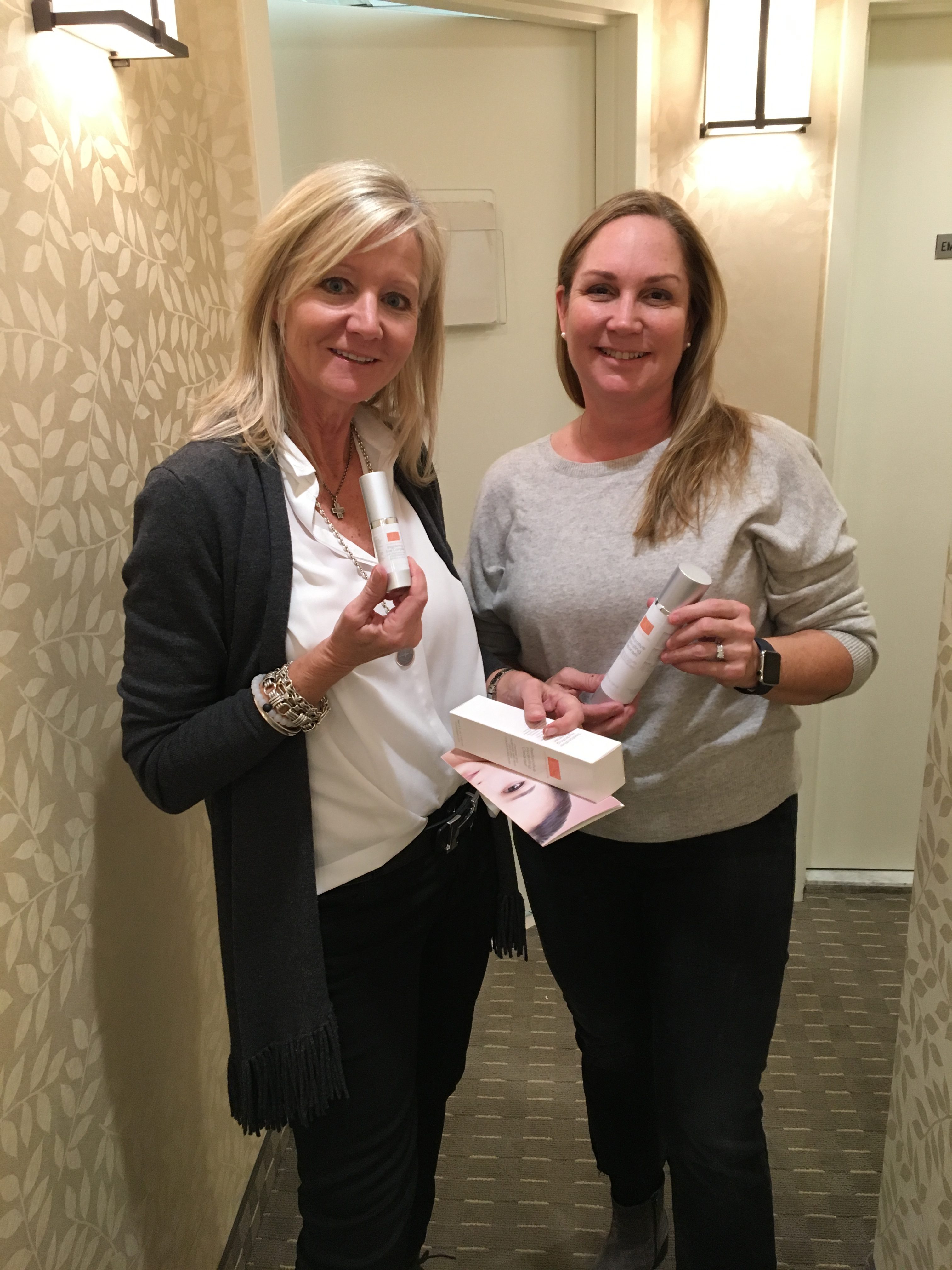 Women Talk Business: Moms Starting Businesses
by The Westport Library
Holly Hurd of VentureMom moderated a panel of Westport mothers sharing ideas and strategies for running successful businesses. Panelists included Ruth Frantz of Henri's Reserve (an e-boutique for champagne lovers), Jill Ciporin of Lovely Manners (encouraging good table manners with colorful instructive placemats), Kathy Monahan of 8 to the Bar (healthy nut and fruit bars) and Karen Ellman of Vintage Virtuosa [Click here to read more]
Small Business Feature: VentureMom
by MommyPerks
"Tell us about your business and why you started up. Every mom I talked with had an idea that they wanted to turn into a business. At the same time, I was meeting so many interesting moms who already had profitable ventures. I saw an opportunity to connect the two groups. I like to write about the path of creating a business venture through each story so readers can see the progression of the mom's business. I started a weekly newsletter to share with my followers.
I cover the story of a new VentureMom each week in an e-letter, on my blog and on the website VentureMom.com…" [Click here to read more]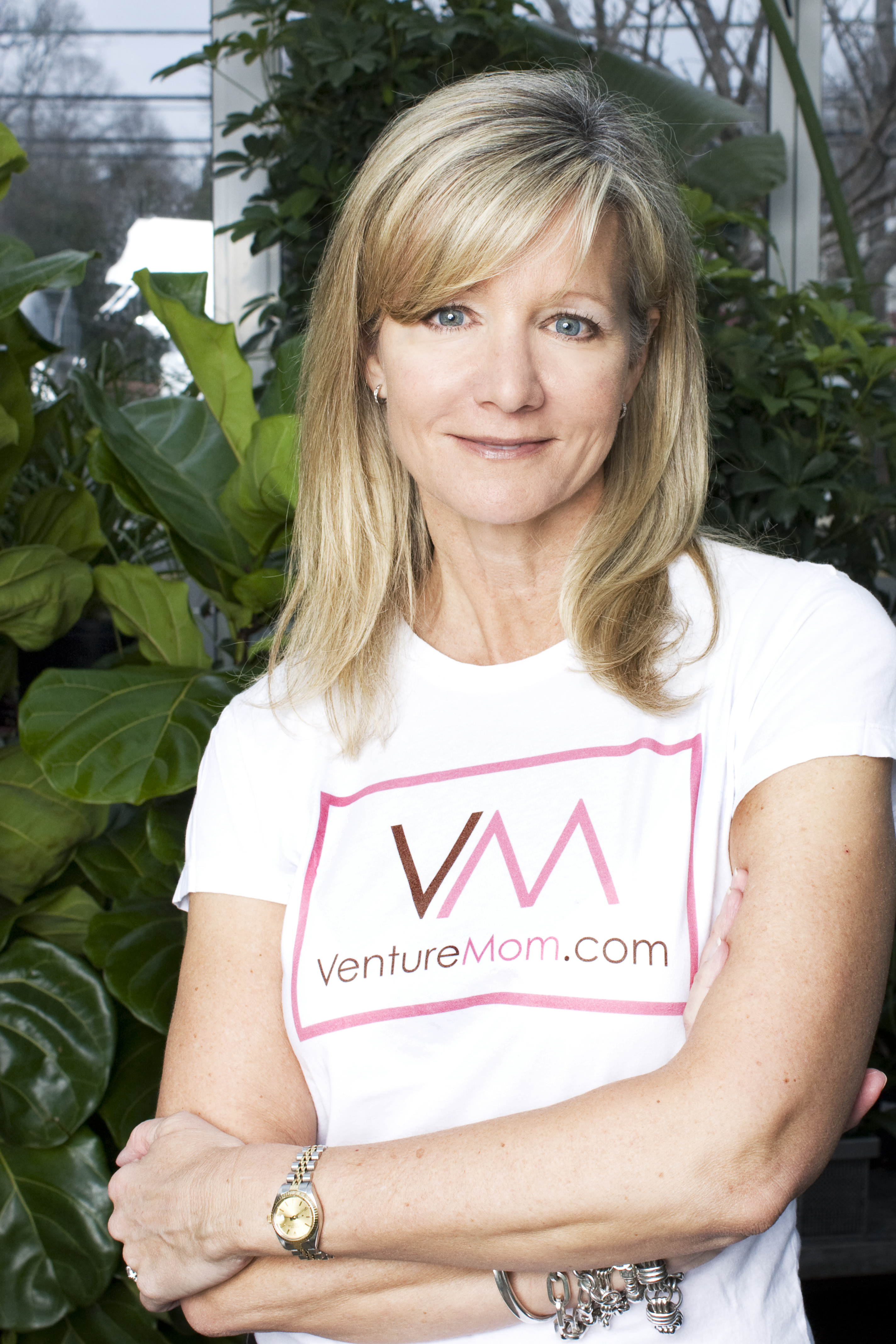 Moms Venture Out in 2012
by Christina Chiarelli
"For Holly Hurd, 2012 means inspiring more moms to venture out.
Last time Hurd spoke with It's Relevant, she had close to 70 featured VentureMoms on her site VentureMom.com, telling the success stories of women from Connecticut and across the country. Now with 3,000 followers.
'A lot of women will say finding a business course equals X amount of dollars,' said Hurd, 'but finding out what I want to do is priceless.'Before the venture hour takes place, Hurd sends the mom a questionnaire to fill out, which will clarify their interests and any limitations such as other jobs, children, or certain time constraints. Hurd will then have an hour over-the-phone consultation with the mom for a $197 fee, to discover interests or hobbies the mom can generate a business with. The venture hour also includes a free copy of Hurd's 12-step book titled '12 Week Mom to Venture Mom.'
'These moms are doing something right now they can charge for, like this one woman who makes homemade ice cream cakes,' said Hurd. 'I just love doing this.'"[Click here to read more]
45+ Best Assets Women Bring to Business
by Dr.Reece
We believe the single best asset that powerful women have is the ability to communicate effectively for a positive outcome. Even when the message is not good, women know how to frame bad news between a compliment and a thank-you. Further, when powerful women are delivering good news, they can communicate the enormous part the person played in the making the good news happen. Many women garner this skill when raising children. Overall, women can read their audience and use their communication skills to their advantage in all situations.[Click here to read more]