A couple of years ago I decided to write a book on how easy it is to start your own business, having started several entrepreneurial ventures myself.  I began by interviewing moms who had successful businesses that they started, many times with no formal training, no business plan and very little start-up capital – and lots of times without a babysitter.
After my first VentureMom Story went live, I was sent multiple stories of mom entrepreneurs from all over the country.  To share these inspirational ideas with the world, I started VentureMom.com.
This site was created for the millions of women who are looking for a venture that gives them fulfillment, provides extra income for their family, and gives them the freedom of working for themselves.
Each week VentureMom.com profiles a different mom who has created a business and tells her story.  Through these stories, my site helps people look at their lives, identify what they love to do and then shows them how to create an income-producing venture around a talent or passion.
I have interviewed over 250 women who have created income with a business of their own.   VentureMom.com is here to inspire women with these stories. And now I have a book that is available on Amazon or Barnes and Noble. Venture Mom: From Idea to Income in Just 12 Weeks.
Thank you for visiting VentureMom.com.  My mission is to inspire you and show you how easy it is to start your venture.
Visit VentureMom.org if you are looking for a "returnship" or flexible position. My Foundation pairs businesses with women looking for part time or internship type assisgnments.
I can't wait to meet you and hear about  your venture,
Holly Hurd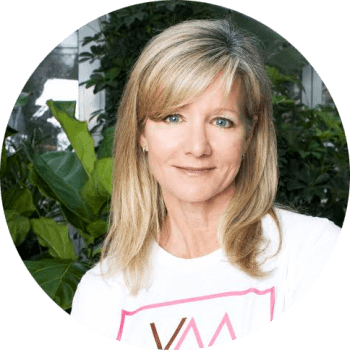 Since founding VentureMom.com, Holly Hurd has become a sought-after expert in the field of entrepreneurism. She recently spoke at Bay Path University, Women and the Entrepreneurial Spirit Conference in New York City, numerous CT venues, and has been featured online and off in various publications including the New Canaan/Darien Magazine, Westport Magazine, W2W Magazine and on Fox News 12 and a number of radio shows. Her new book Venture Mom: From Idea to Income in Just 12 Weeks, published by Amacom, shows women how to come up with an idea, name and brand their venture and market it to the world.
Hurd has always been at the forefront of entrepreneurship. When she was only twenty-five, she was featured in Futures Magazine, USA Today and in Fortune's People to Watch column for her exceptional work managing her own fund on Wall Street. She has put her exciting life experiences to excellent use by creating VentureMom.com,  a resource and showcase for business ventures created by women.