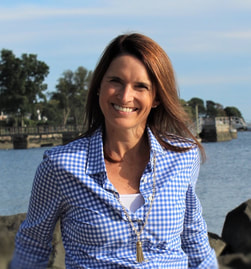 What did you used to do and how do you think your past career or interests are guiding your current business?
My initial career was as a Strategic Planner at New York City ad agencies. Ironically, I was the one leading the market research to learn how to make products appealing to consumers, including sugary cereals and drinks for kids. In a way, I'm giving back by going into nutrition since these sugar-filled, highly processed products are contributing to so many health conditions now.
What was the genesis of your idea? Were you having wine with friends and threw out a crazy idea and now it's a business? Did you always
I was no longer feeling inspired by my career so I went to see a local career coach, Kim Bealle. At the time, I was struggling with a gastrointestinal condition called SIBO. I was on a very strict diet and herbal regimen that ultimately helped me tremendously but had a huge impact on my lifestyle. I've had celiac disease since college and was later diagnosed with Meniere's Disease which interestingly enough, are also treated using a special diet.
Kim's coaching ultimately led me to the idea of going back to school for nutrition. I wasn't sure precisely where it would lead at that time but I knew I was passionate about it. Once my program was completed in June 2018, the Darien Y (where I was consulting in marketing) asked me to become their nutritionist and I started to teach workshops and see clients one-on-one.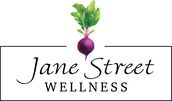 How did you come up with your business name? What is the significance? Did a family member chime in? Is your name related to people or a place in your life?
Jane Street was the beginning of my health journey. I was living in Greenwich Village in NYC near Jane Street when I was working in advertising and started experiencing some health symptoms due to stress. Jane Street itself is positive and approachable, just like the name, and those were attributes I wanted for my brand.
Find Amy in the VentureMomPinkBook.com.
What was the process of getting set up? Did you start with trunk shows? Who helped with your logo, packaging, marketing?
I attended a rigorous, science-based nutrition program that was both in person and online with practical and written midterms and finals. I had studied for my MBA when I was working full-time but studying while you're working and taking care of kids is a whole new ballgame!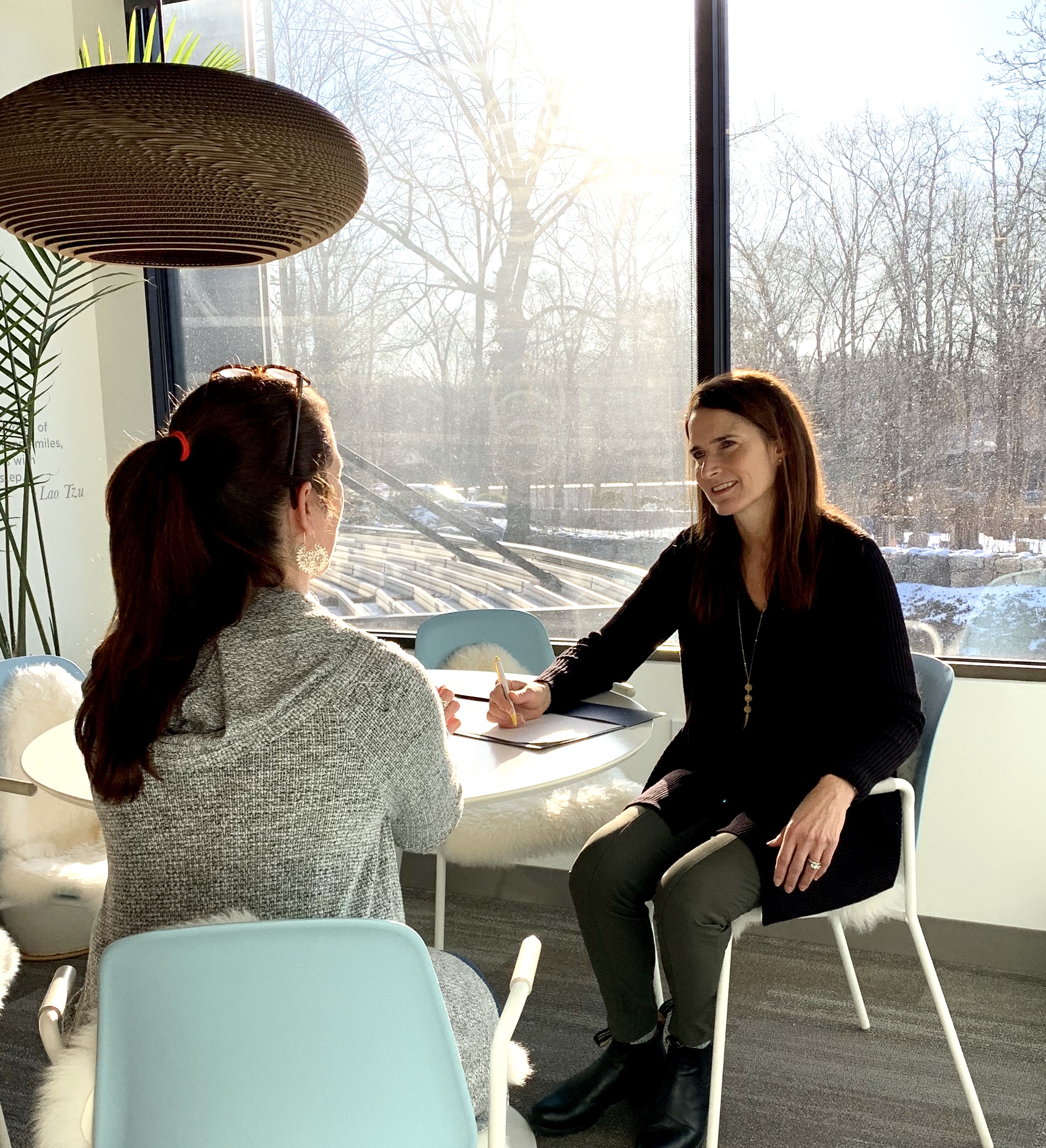 What was your first sale or client? How did you get it? How did it make you feel? Did word of mouth help you get clients or sales?
My first client was a friend who had thyroid issues and high blood glucose. She is passionate about health and had tried every fad out there. She claims that just one thing I told her to do changed everything – that she should change her peanut butter to one that's sugar free. Each time we met, I provided new tweaks and eventually because of the changes to her diet, she didn't need her thyroid medication anymore, was down to her wedding weight, and had transformed her family's eating as well. Stories like hers inspire me to want to help more people realize that simple tweaks can be a catalyst to changing your health. I'm grateful to have clients like that who promote me.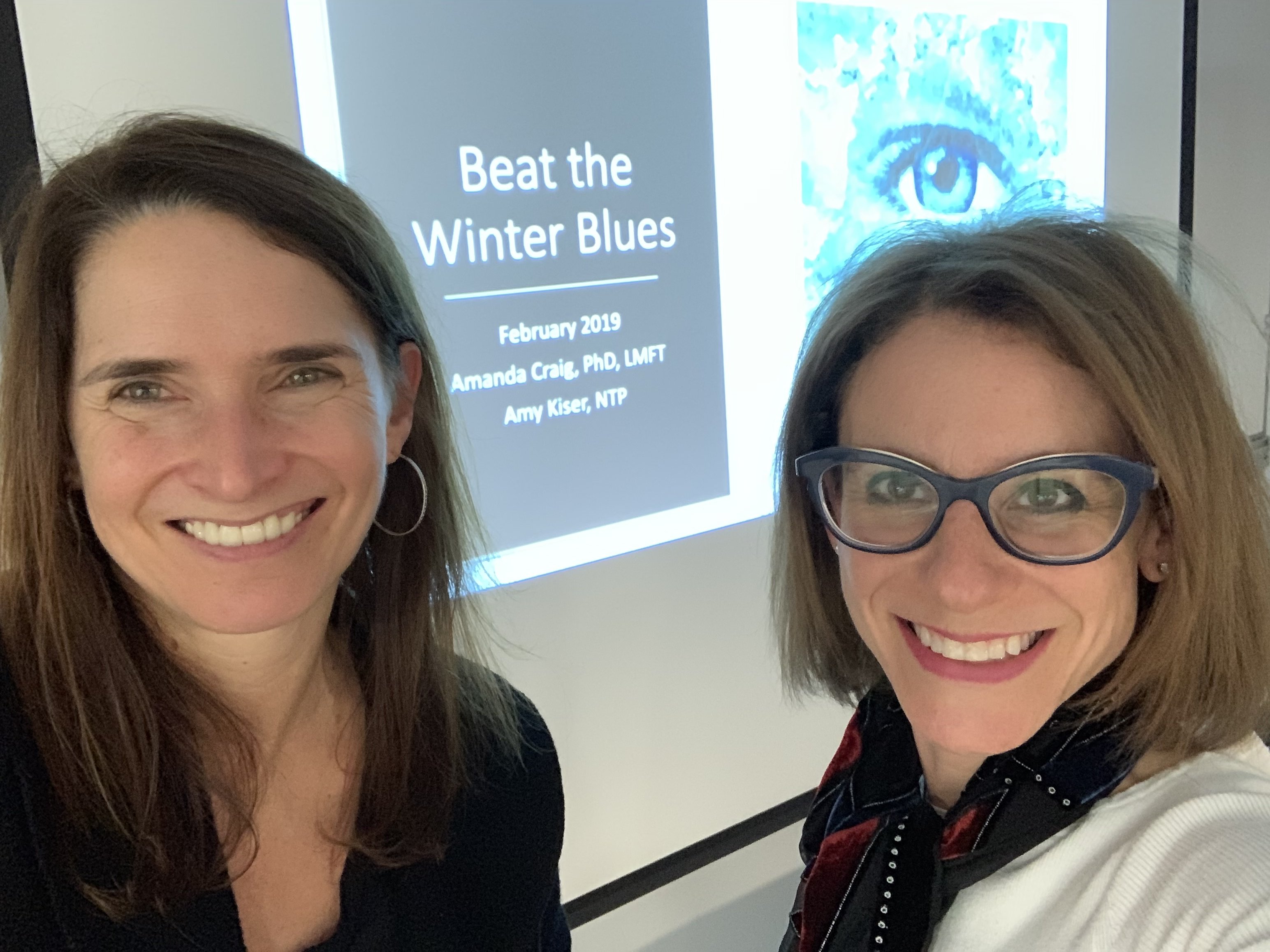 Who set up your web site? Your kids? Your neighbor? Did you have any technical challenges?
After working in advertising for local non-profits as a marketing consultant, I became pretty savvy about social media and websites. I set up my own site through Weebly and have been posting to social media myself. The biggest challenge is finding the time to do it!
How far have you come? Are you in stores now or selling more than ever? Are you fully booked?
A number of things are keeping me busy – an online sugar detox program, Lean Machine program nutrition sessions for the Darien Y and HAYVN, and private clients dealing with autoimmune disease symptoms, GI conditions, and anxiety. Several doctors who understand the role nutrition plays in health conditions are referring patients to me. And, I'm excited to teach my first cooking classes at HAYVN in February (Healthy Chocolate) and March (Instant Pot Hacks). I'm also working with Palmer's to provide them with recipes they can use for prepared foods that are in line with special diets.


What are your goals going forward? Where do you see your business in one year? Five years?
In the next year, I want to help many more adults and children facing health conditions to find their nutritional "medicine" in the right diet. Whether that's through working individually with me, in a program I develop or by reading my social media posts. I'd also like to help more individuals with anxiety – so much of our mood is dependent on what we are eating. A local therapist, Dr. Amanda Craig, and I have given presentations together about mental health in the past and we aim to continue doing that.
In the next 5 years, I want to not only work with people with healthy conditions but also make it easier for people eat healthy in general. We are SO busy all the time, especially as moms with active kids. It's estimated that 1 out of 3 children born since 2000 will have Type 2 Diabetes at some point in their lifetime. By working with food providers like Palmer's to develop healthy meals with high quality ingredients and healing herbs (and especially meals for specific diets like celiac), families can find it easy to be healthy.
What does your husband or mate think? Your children? Your friends?
My husband and kids like that I'm cooking often however, they're sometimes disappointed that I won't buy junk anymore. I try to make up for it by finding recipes that have similar characteristics to them but healthy ingredients.
My sister loves that I have training in a healthcare field since we don't have any doctors in our family!
Overall, it's tricky being a nutritionist – you never want to provide unsolicited advice for fear people will feel judged. My friends like to ask me for advice but I never offer unless asked.
How does it make your feel that you have your own business?
I feel incredibly empowered and grateful to have the opportunity to work for myself. I love learning something new every day, whether it's about small business ownership, how to make bitters that improve digestion, or strategies to help a client incorporate foods that heal them while not feeling deprived. Doors are opening all the time and I can't wait to see where they lead!
VentureMom Tip
Take something that worked for you and turn it into a business.
Find Amy in the VentureMom Pink Book.