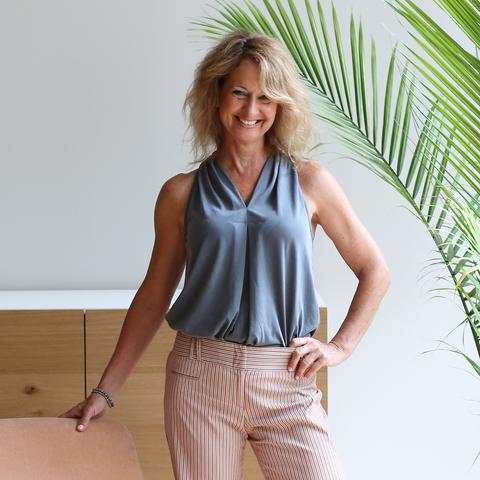 How did she go from a health care consultant and wallpaper designer to designing yoga gear? After her consulting job, Amy Ormond started a line of stationary. This led to wrapping paper and ultimately wallpaper and fabric. "I had a business degree but all my design aesthetic was self-taught."
Amy had a home on Nantucket where she spent her summers and where she was introduced to a real estate developer. "He asked me to help him with several of his client's home and this pulled me away from my design studio." She found that many homeowners wanted a gym or workout studio on their property. "When I tried to source yoga and gym gear, everything was in garish colors. I couldn't find products with a design feel, in soothing natural colors."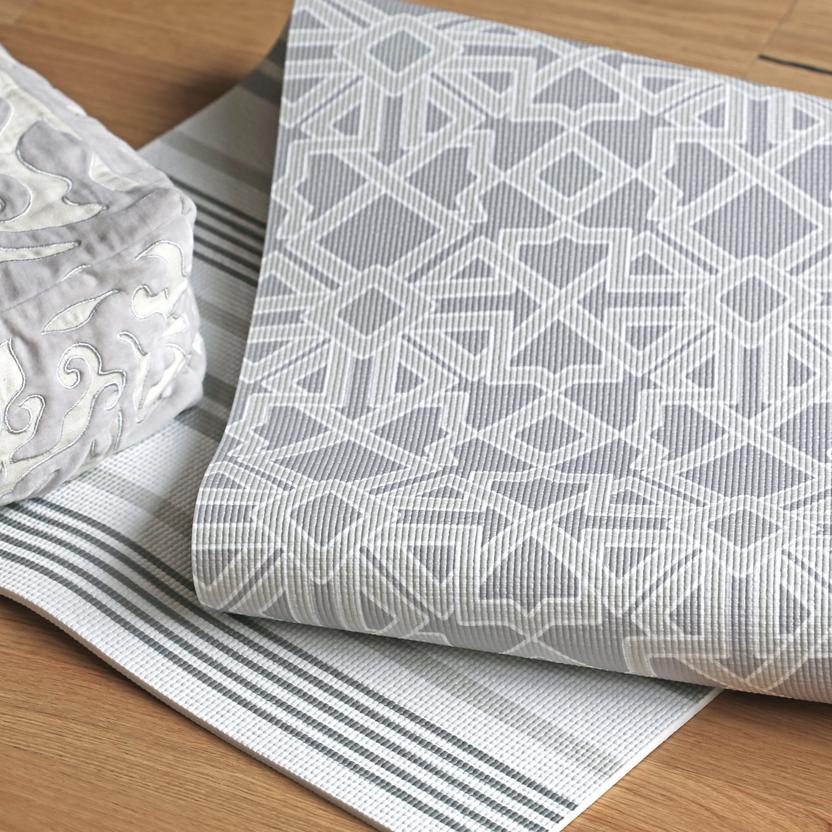 That's when Amy saw a need not being met and she had an idea. "I decided to develop yoga and gym gear that was more on-trend for what's happening in home design now." Amy's first step was design. She had spent considerable time in India and Nepal and looked back to those trips for inspiration.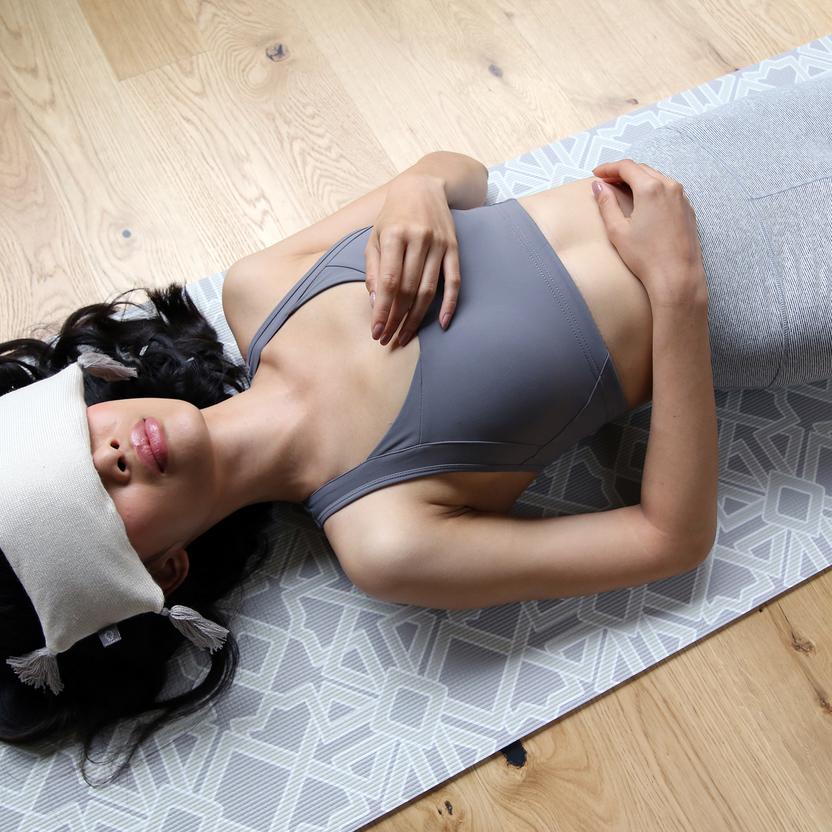 She began to source items and meet with manufacturers. Amy even went back to Nepal with her son to a yoga sanctuary. She wanted to use high-end fabrics like velvet, silk and cashmere. "I'm all about offering a curated selection of beautifully designed products that provide an authentic connection to use for movement." Amy believes that one way towards self-care if by surrounding yourself with beautiful things that speak to you. "The body-mind connection is so important to leading a life with less stress."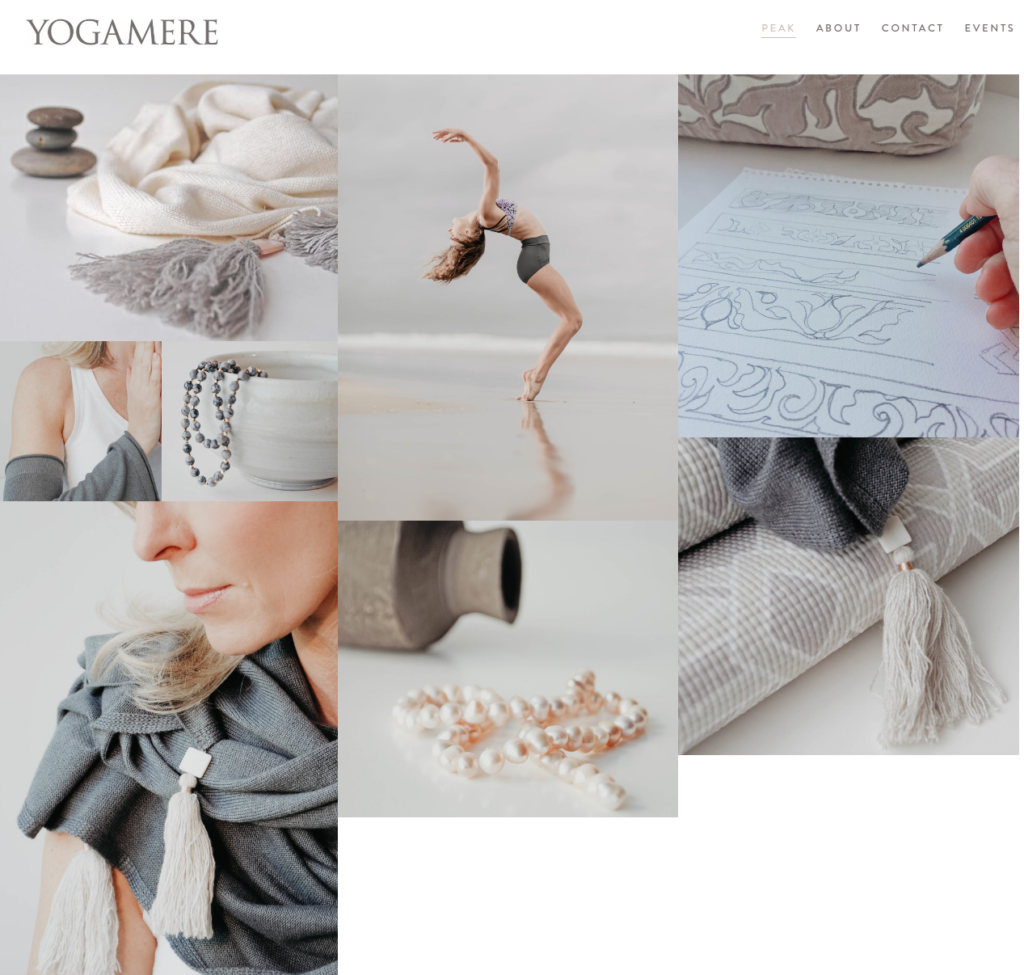 Amy calls her collection of yoga gear and wear – YogaMere – a play on the word cashmere. "I love the leg and arm warmers that protect and warm you as you practice yoga. They also allow you to see and accentuate your movement."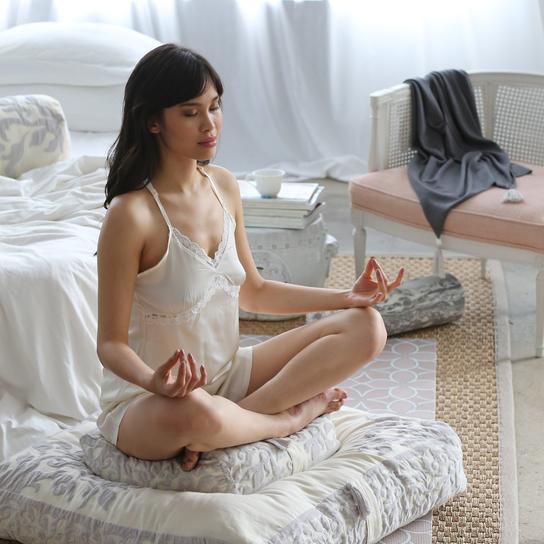 After spending countless hours in research and design, Amy introduced her line at the Yoga Festival on Nantucket where the idea was conceived. "YogaMere straddles the worlds of fitness and design." Her line is created to provide soothing environments for practicing self-care and mediation. "I offer everything from bolsters to eye pillows to clothing.
"I've always been an entrepreneur, but this business speaks to my soul." Her kids, ages 16 and 17, have helped her every step along the way. "They are the first place I go to ask for true unfiltered advice."
Amy says about her venture. "It's the result of a decision I made to twist the lens on my life and my work and bring focus onto the parts that felt the most authentic." Amy feels a visceral connection to what she has created. "It's electrifying. Every day I wake up and feel my business is an authentic physical expression of who I am."
VentureMom Tip
Let your business be an authentic expression of who you are.