20% off at Yerbery.com when you use the Coupon Code VENTUREMOM at Checkout
How did she go from a division one tennis player in collage to offering a natural remedy product? When Michaela Grubbs was diagnosed with Lymes disease, she began a search to find a remedy for the debilitating symptoms she was experiencing.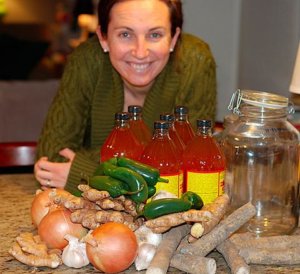 What was the genesis of your idea? Were you having wine with friends and threw out a crazy idea and now it's a business? Did you always dream of doing something and now it's a reality? Or were you doing something, and someone said, you should sell that?
I had always had a love for all things natural since I was a little girl. It was just "in me" I guess!
Master Tonic was a recipe that I started making back in 2007. I gave it away for free to all my family and friends. They all liked it so much they kept coming back for more. My batches started getting bigger and finally once my kids were both at school full time, I found myself dispensing a whole lot of master tonic. I decided after years of making it and giving it away, I should try to produce this on a larger scale and start a business.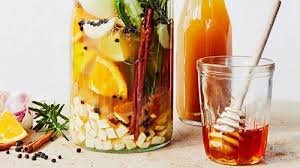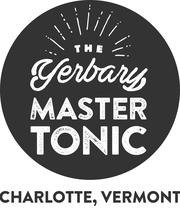 How did you come up with your business name? What is the significance? Did a family member chime in? Is your name related to people or a place in your life?
After my diagnosis of Lymes, I spent a lot of time in South America studying natural medicine. The word Yerba means herb. I knew I wanted to reference the place where my love and admiration of natural medicine grew strong, so I made up the name, "The Yerbary"!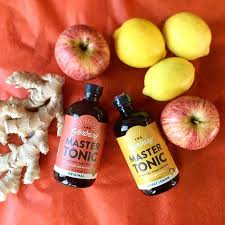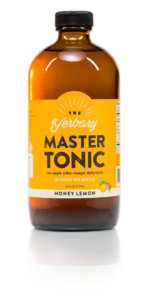 What was the process of getting set up? Did you start with trunk shows? Who helped with your logo, packaging, marketing?
First, I found a facility where I could scale up my production. My best friend and I sat down and made the logo and the labels. I've done everything else from marketing to the website.
Did you have manufacturing issues? How did you find someone? Did you do a prototype first? Did you have to order a large amount? Was that scary? Why?
I chose a great place that is perfect for my product and is USDA Organic certified. I knew they had the capability to scale up but at the same time, they did not turn me away for being a small start-up. I did a whole lot of research to find the right manufacturing facility and we did our first test batch followed by months of testing to get it just right.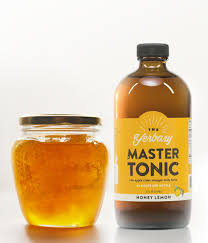 What is Master Tonic?
Master Tonic (also known as FIRE CIDER) is a super concentrated apple cider vinegar based health tonic. It is a wellness remedy that has been used for thousands of years for its holistic healing qualities. Typically used as a health "shot" (only one tablespoon per day) but also a delicious flavored vinegar used in marinades, dressings and drinks. We chop up organic onion, garlic, ginger, horseradish root, turmeric, lemons, and herbs, add raw apple cider vinegar to the batch, and let it all steep together for weeks. The result is liquid gold: a very potent, tangy, spicy liquid designed to restore, stimulate, and invigorate your body.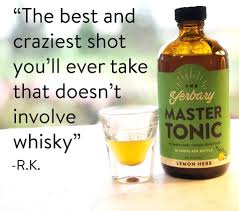 What are the benefits of Master Tonic and why should someone take it?
It's a very simple and quick way to boost your energy, to give some love to your immune and digestive systems, and keep you feeling your 100% best! Master Tonic is a traditional remedy daring back to Hippocrates in 400BC. He used a mixture of apple cider vinegar and honey called an Oxymel for its amazing natural detox, cleansing, healing, and energizing qualities. Master Tonic boosts this ancient recipe adding a few more super foods, herbs, and spices.
What was your first sale or client? How did you get it? How did it make you feel? Did word of mouth help you get clients or sales?
My very first client was way before my website launched and before I hit stores. I had just finished my prototype batch with the factory. A local yoga studio around the corner from my house bought the first few bottles and it was super exciting!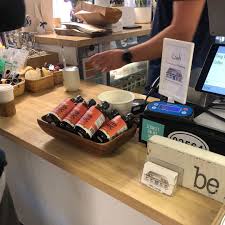 How far have you come? Are you in stores now or selling more than ever?
We are in over 115 stores and growing every single day! We officially launched our website in Sept of 2018 and a few months later Big Y super-markets (which has 90 stores) took on my line of products. I had to get a distributor which has also helped me grow. It's been a pretty quick but I've been ok keeping up with the demand!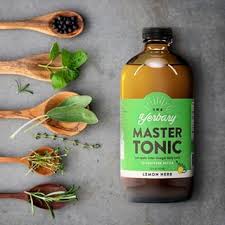 What are your goals going forward?
My goals are pretty simple. I want to be happy. I'm passionate about health and making others feel good through natural means. That is the total message behind my brand. The Yerbary is growing daily and I love that so many people are understanding and learning the benefits and ease of natural medicine.
What does your husband think? Your children? Your friends?
My husband has been my number one proud supporter since day one. He has always treated me like I'm the strongest woman he knows and supports me every step of the way. He has a whole lot of faith in me (sometimes way more than I do!).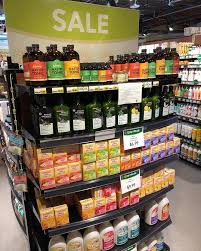 My 10 year old daughter said to me the other day, "Mom, I think it's pretty cool that you own your own company". That's the most I've ever heard from them! I think they might realize one day that not every kid grows up with a mom who runs a company from home.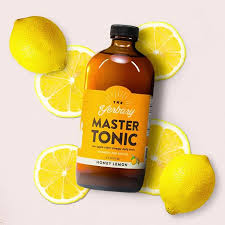 How does it make your feel that you have your own business?
I grew up surrounded by entrepreneurs, so it feels very natural and makes the scariness factor go down a bit. I love that working for myself allows me to be there for my kids. I can be home when they are sick, I can watch all of their soccer games and know all of their friends. Doing this allows me to feel like I have best of both worlds.
VentureMom Tip
Do what makes you happy.