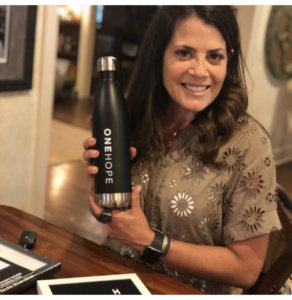 How did she go from managing an Off-Broadway theatre company to the wine business? Darci DeMatteo loved her theatre job but also took photos of families for holiday cards. Thar morphed into a stationary business that morphed into a retail store selling stationery and gifts. But as the daily grind of retail became too much, Darci decided to pivot.
"The internet was taking over a lot of the card production for small vendors like me, but I still have some families that come to me year after year for their portraits and cards." Darci calls her business Say Cheese and Thank you, very cute. She now does a lot of custom stationary work for weddings, Bat and Bar Mitzvahs and the Holidays. "I love paper and I'm a stationary junkie. I love to and write letters and the written word."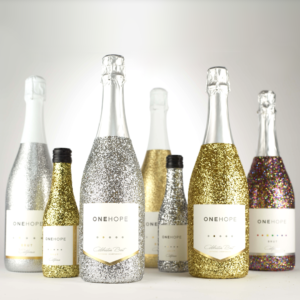 But what got Darci to wine? While working in a man's clothing store, she was approached by someone looking to raise money for charities through wine sales. She was a member of the Board of Directors for Project ALS, a not for profit and she was intrigued by the idea. She learned more about One Hope Wine and discovered a business that she could manage. She loved that she'd be giving back at the same time.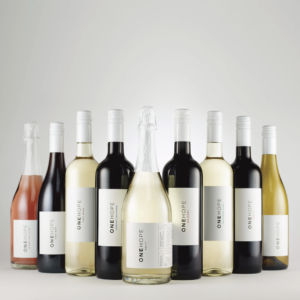 The way it works is that Darci does a wine tasting and offers a discount to preferred customers all over the tri state area. And each bottle of One Hope Wine has its own not for profit cause partner associated with it. For example, the Rose is for breast cancer, love that, and the Malbec is for Alzheimer's.
Is the wine good? "You bet it is. We co-create our wines with Robert Mondavi vineyards and we have our own vineyards in Napa. Seven of our wines have been awarded 90+ points." Darci loves that she's part of something that supports so many good causes. "I feel super blessed and I love knowing I'm making a difference." Profits have gone to build a school in Guatemala through Pencils of Promise and to Wild Aid, an organization that helps protect endangered species among other causes.
"Why not drink a wine that gives back?" Darci is a self-proclaimed people person and loves networking, gathering and meeting new people and raising money all at the same time. Her three grown children love that she's found something that speaks to her. "I'm able to combine all of my favorite things."
VentureMom Tip
Build a business that gives back.