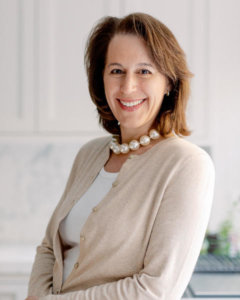 SHOP Collection
After years in everything from marketing, to music to credit cards, Leslie Myers wanted to do something different. She danced around in the nonprofit world and freelanced a bit, but still she wanted something different and something of her own. It wasn't until she stumbled on a "cool" idea, that she knew she had found something that excited her.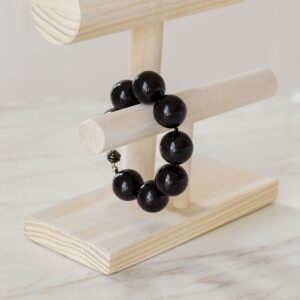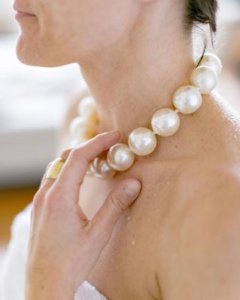 "I was introduced to a small business started by a woman who was experiencing hot flashes due to a medication, Connie Sherman. When nothing seemed to make her feel better, she strung together some re-freezable ice cubes and voila, Hot Girls Pearls was born." Connie went on to develop a product that could be cooled in the freezer and would look great and cool you off at the same time. "It's a discreet way to stay cool and look great at the same time."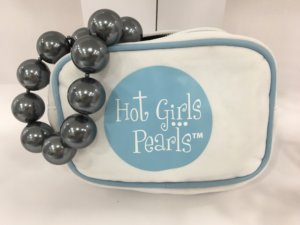 This unique patented cooling jewelry, Hot Girls Pearls, currently comes in three colors in a necklace or bracelet with a magnetic closure. Connie was ready to step away from the business, and Leslie had come along at just the perfect time.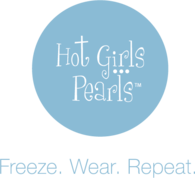 Leslie started by doing her research. She knew that by cooling the back of your neck or your wrists, you can cool your body. And she found that there were so many other reasons, other than hot flashes, when women need to cool off. "These beads can be used after yoga, after a sport – tennis, golf, boxing – and when you're pregnant, for certain medical conditions and when your hormones are fluctuating so much, you can get hot flashes all the time."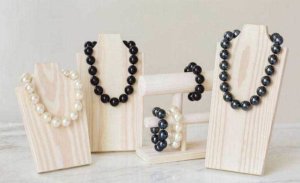 Leslie felt that she had come across a unique idea. "This business felt like something I could dig into and where I could put my years of marketing experience to use. So, I bought into the company." The first thing Leslie did was to rebrand the product. "I looked at the web site, the logo, the overall brand strategy and put a more modern spin on it." She relaunched Hot Girl Pearls in January of 2019.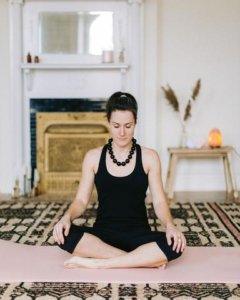 Part of her branding strategy involved videos of women wearing the pearls in all kinds of situations. "I became a film producer of sorts." She also felt customer service was key and she is on her game 24/7 to answer questions, track deliveries – anything to make the customer happy.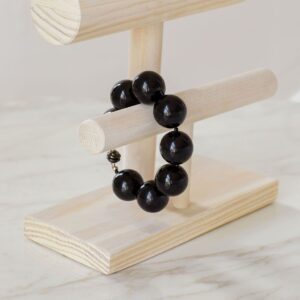 How do these pearls work? They come in a pouch that you put in the freezer for at lease 4 hours. Then take the pouch with you to your exercise event or dinner. When you get finished with your workout or you feel a flash coming on, you whip out the pearls and presto, you're cooler.
Leslie also knew that the new way of marketing with social media would be key in driving sales. She uses data to drive marketing decisions. "In this modern world of sales and marketing, it's all in the numbers." Hot Girls Pearls can be found at trade shows, hotel shops, spas and specialty boutiques. But she says, "This is something every woman can use, the pearls sell themselves."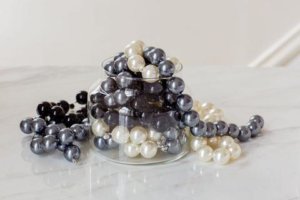 What's up next for Hot Girls Pearls. "Cooling jewelry can be expanded in so many ways." Leslie is looking into adding new colors and styles to her line. She loves that she's using all the skills that she has accumulated over her life to manage her venture. Her three boys think it's "cool" too!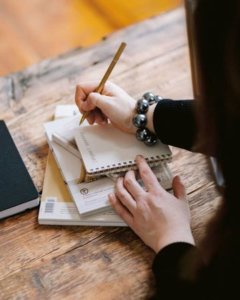 When asked if she's loving her new business and being her own boss, "Hands down it's the most fun. Yes, it's stressful and I'm responsible to other people who I work with, but this is my baby and I love it."
VentureMom Tip
Get into a business that needs new blood to succeed.