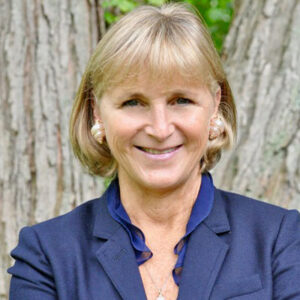 With a career in everything from mechanical engineering to marketing, Felicia Rubinstein decided that after 40 years in the workforce, it was time for a break. "I needed to chill for a bit, so my husband and I got an apartment in the city for a couple of months. I spent a lot of time thinking about what I wanted to do next,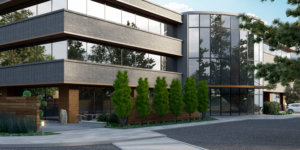 listening to a lot of podcasts and wandering the city."
One day on a walk, Felicia was listening to the pod cast called, How I Built This. On it, the founder of We Work was being interviewed and Felicia had an ah-ha moment. "I realized that I wanted to do the same thing, but for women and in my local community." The culmination of her career with software support and marketing for female founders, made her the perfect person to start a communal working space.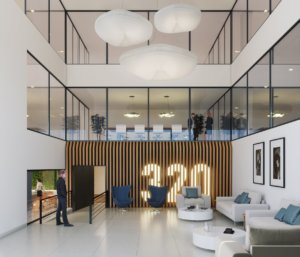 When Felicia worked for a marketing company, they hosted round table discussions to have existing clients share their experiences and to meet new clients, "The people who came in were mostly women and we realized that rather than looking for a marketing company, they were looking for community. These entrepreneurial women wanted a place to meet and connect with other like-minded women."
"I felt like women between 40 and 60 starting companies or working remotely for companies, were the "invisibles". They weren't being noticed or considered for jobs." Felicia even went so far as to approach some known co-working spaces to talk with them about targeting this forgotten demographic. They had no interest.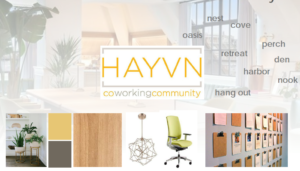 "I'll start my own space for this group of women," was Felicia's response. She spent a year and a half researching shared office spaces, including various co-working spaces for women. "I wanted to deliver a space that nurtures community, offers networking, and provides a feeling of inclusion."
At about the same time, a building in Darien was being remodeled and reborn for the modern work world and the space was ideal for what Felicia wanted to create. Now, she needed a name that reflected how she saw her new space and how it would feel to the women utilizing it. "I had a former marketing company called Maven Marketing and I thought about rhyming with Maven, and how a home or haven feels. Spelling it differently made it memorable, and the domain was available, so HAYVN was born."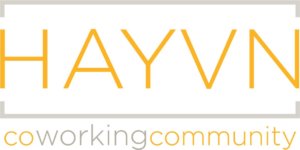 The vision for HAYVN is that it will offer events and gatherings, providing plenty of time to meet women who are in your shoes and can share resources, advice and friendship. "Put women around other women, who are also changing the world with their work, and they thrive."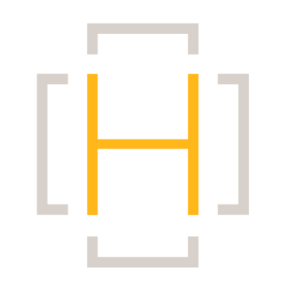 Felicia worked with Kim Barron, From New Leaf Graphic, to flesh out the branding. "I had a vision of how I wanted it to look and feel." When asked why she's opening her first HAYVN in Darien she said the answer is twofold, "We are in the center of Fairfield County, so the location is ideal for drawing women from all of the surrounding towns. Secondly, it's where I raised my kids and I know there are so many women looking for shared office space or a place to work part time.
"It hasn't been easy, and I've called in help from all of the resources I can find, including the Women's Business Development Council, Score Counseling, and the University of Connecticut." Felicia has assembled an advisory board of 9 amazing women who she meets with on a regular basis to get feedback, input and advise. "This has been hugely helpful in keeping me on track." HAYVN is ready to open and the ribbon cutting ceremony will be on May 14th.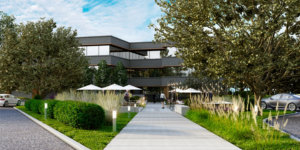 HAYVN feels like a campus. Who doesn't want that college feel? You'll find free parking, wifi, common areas, conference rooms, printing services, and even healthcare. There will be a café and a gym on the ground floor and Felicia is hoping someday to set up a day care and doggie care on site. "When women work in a beautiful space made just for them, a little bit of magic happens."
When asked about her pursuit of this dream, "It's been an uphill battle but one that I'm having fun climbing."
VentureMom Tip
Assemble an advisory board to guide your path.