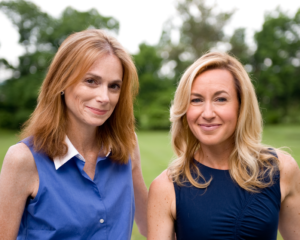 Shop Now  They met on the soccer field at a game for their children and now run a business together?!? Diane and Trish ended up moving from Connecticut to the same street in Pennsylvania. "Our first girlfriend date was Friday of Labor Day. We got together with all of our kids and husbands and began having Happy Hours that rolled into dinner. After managing our kids, our home construction, our dogs and our lives all week, gathering the family for drinks, food and camaraderie was much needed."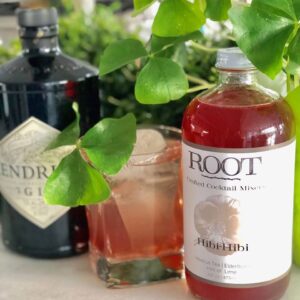 Trish grew up in Westchester county during the cocktail era, "Drinks at 5pm were the norm and I knew how to make a Manhattan by the time I was 6 years old." All grown up now and wanting to eat and drink all natural and organic, Trish found herself making her own mixers.

Diane's father was a chef and family life centered around food and drink. "Things in our house has to be fresh, all natural and high quality. For a cocktail mixer, I wanted something natural and organic rather than a syrupy concoction."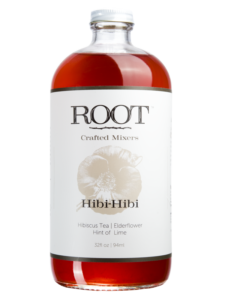 Problem was that didn't exist. "We both were looking for the same thing but couldn't find a mixer that gave us what we were wanted, so we decided to create our own." A great deal of research and development occurred during Friday Happy Hours. Diane had been in pharmaceutical sales and Trish was a psychologist, so this was uncharted territory for the two women.
They came up with the basic flavors that appealed to them. Then they needed to figure out how to scale their yummy mixers. "The blends we made were centered around pears, lemongrass, pomegranates, grapefruit and tea." Now they needed a name. "We thought about what the "root" of our brand was, and the ingredients being "rooted" in the earth, and how we are "rooting" each other on…. so Root Crafted was born."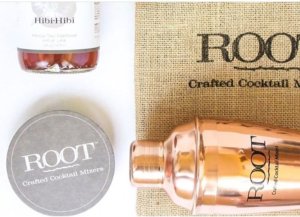 Next, they needed an organic bottler. "No one took us seriously which was so frustrating." Finally, Diane and Trish were able to find someone not too far from home, in New Jersey. But it was still up to them to figure out how to get their product to market. "This was clearly outside of our skill set. We were offered no guidance and had to just forge ahead. So many people told us not to go into this business." Trish says, "That made us work even harder."
The two women chose a broad shaped bottle that spoke to them and their brand, and then drew the logo they had envisioned. Root Crafted made its first batch of 5 flavors of 50 gallons each, filled the bottles and labeled them. Now what? On to sales.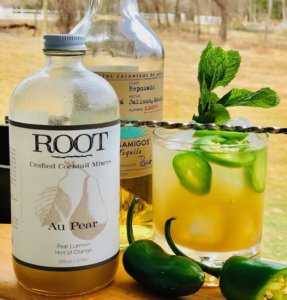 "We hit the road to trade shows all over the East Coast. And we reached out to County Club managers as we traveled." The feedback on their organic mixers was great and the two women felt that they had something that wasn't being sold in the market. They offered samples and tasting tables wherever they could.
Next, they began to target liquor stores for sales. The Sundance Film Festival even used their mixers for the festival's signature drink. "It tastes like you've muddled the fruit but it's so easy. Mix Root Crafted with your favorite liquor, vodka, rum, gin, bourbon or tequila to make your favorite drink. Add a jigger of your favorite flavor of Root Crafted to Prosecco or Champagne and you're in heaven." They believe their brand gives you the taste of refined cocktails without all the effort.
How do they feel about running their own business? "We love that we are using our brains for something other than sports schedules." What are Trish and Diane's goals for their yummy mixers, "We want to be a national brand and get Root Crafted into Whole Foods and beyond."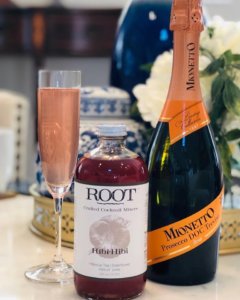 They feel there is an untapped market for cocktail mixers like theirs and they love that a business has developed out of gathering with friends and family. "We have a blast together and it's been so much fun."
VentureMom Tip
Keep going even when people tell you not to.