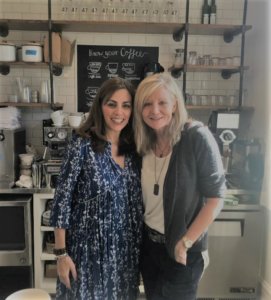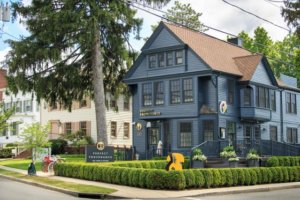 She started her career in public relations and soon started her own firm, but how did that lead her to her own shop and café? Lisa Lori founded her own communications business in New York City and her clients included Saks Fifth Avenue, the Fragrance Foundation, The New York City Opera and the Princess Grace Foundation among other luxury brands. She moved her firm to Greenwich when her first child was 2 and after 13 years managing Lisa Lori Communications, she closed the business four years ago so she could focus on developing her next big adventure. Truly, always an entrepreneur!
What Lisa found as she spent more of her day in Greenwich was the need for a store with unique luxury items that you couldn't find anywhere else. "The concept of opening a shop kind of came together as I spoke with friends and family. With my background in luxury goods and up-close knowledge of that specific clientele, I felt that I had a sense of what the local consumer was looking for."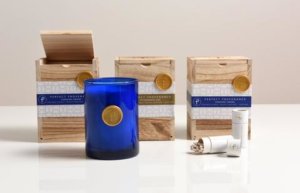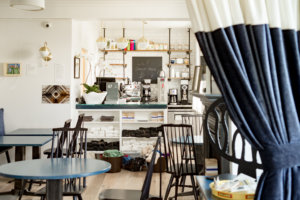 Lisa also wanted a shop that offer a luxury lifestyle and included clothing, jewelry, home and design items. "I loved the idea of a café or restaurant within the shop where people could linger and chat. I began to look for commercial space." She found it in a Victorian home near Greenwich Avenue, the main shopping street in town. It had been a single-family home up until the 70s when it was converted to office space. "We had to do some major renovations, including putting in a commercial kitchen. We found the original front door in the basement and restored it to bring back the historical vibe of the structure. Then we needed a name."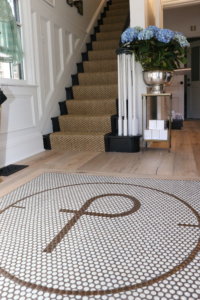 A book about Paris talked about the pedigree of the items in your life, guided Lisa to her name. "The place your find things, or the provenance of things, made me think of finding beautiful pieces that you love and will treasure. Many things in our lives are purchased on vacation and you can only find that item there, so you remember the provenance of the item fondly." The Perfect Provenance was the perfect name.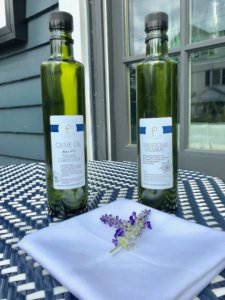 Lisa is not afraid of taking chances, she's now a shop keeper and a restauranteur. "When I have an idea, I want to bring it to fruition." She loved that she's gotten to know other shopkeepers in town and can work just two miles from home. The restaurant serves lunch 7 days a week and once a month offers dinner. You can also book private events at The Perfect Provenance. This cozy historical place is so dreamy. I'm planning a dinner!
Her life is varied, one day she's shopping in New York and another day she's working on the private label line that she's created for the shop. It includes candles, fragrances, t-shirts, bags and olive oils. "We are all about authenticity and craftsmanship." Vintage pieces are mixed in with the unique designers.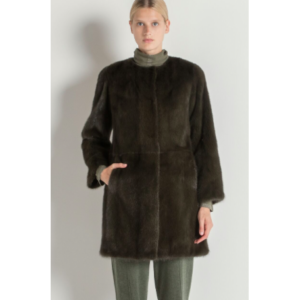 Lisa enjoys the people she's meeting as well. "I love when a customer pops in for lunch wearing something they bought at our store. I feel like we're building a gathering place. People still crave human interaction and we're offering that, along with shopping." Experiential shopping is on trend right now and The Perfect Provenance is the perfect place to find it.
She recalls how so many people tried to talk her out of opening a store because retail is so hard, "I knew what I was getting into and with each roadblock I just pushed through. I'm an entrepreneurial person and I always wanted to have a store. It's a dream come true."
VentureMom Tip
Create an experience around your business venture.