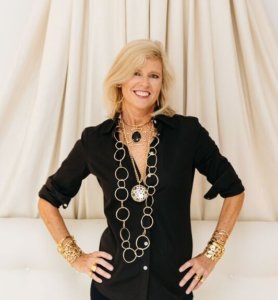 SHOP the Collection
She began her career under the tutelage of the famed interior designer Charlotte Moss, but how did that lead her to create her own jewelry line. Janet Gregg moved to New York city and knew only a few people. "I got this job and took the leap. I did everything from window displays to inventory to ordering and it was a great experience."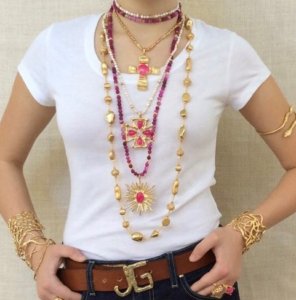 From there Janet moved to the firm Vaughan and ended up as 2nd in command for US operations running the New York office. "My job was to open showrooms all over the world." Her knowledge was expanding but she is not one to sit still. On weekends, she began to do flowers for events for her friends in the city and surrounding areas. "I love to entertain and everything that goes with it, including flowers."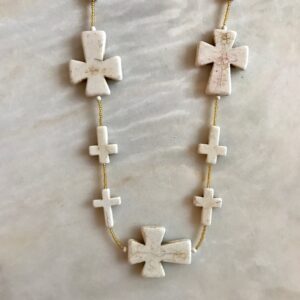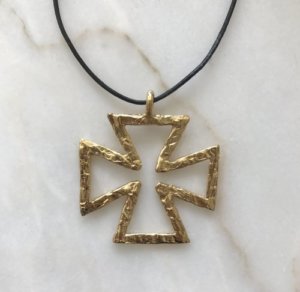 "Everywhere I went for work, I collected bits and pieces of unique items and antiquities that I used to create jewelry for myself." Janet got complements and requests to make the same kinds of pieces for her friends, and friends of friends. She created enough inventory and organized a trunk show while visiting a friend in Richmond, VA. "The show was a huge success so I raced back to New York and promptly resigned from my job. I was now in the jewelry business." Another leap.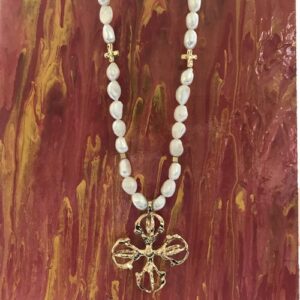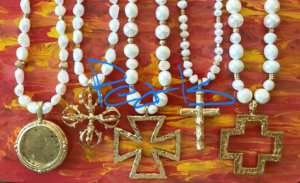 Janet set up shop in her apartment in the city to establish her business. She then secured a place in Charleston, SC and commuted between the two cities until finally making Charleston her home base.
That was 13 years ago, and Janet hasn't looked back. She sells her beautiful statement pieces online, in some high-end boutiques and at trunk shows that she organizes around the country. "I've created an amazing lifestyle. I travel to see friends and while I'm there, I source items for my jewelry and have shows." She loves spending time with friends everywhere and entertaining them in her Charleston cottage. "It's my therapy. It's nothing fancy. I just love sharing my space and my house."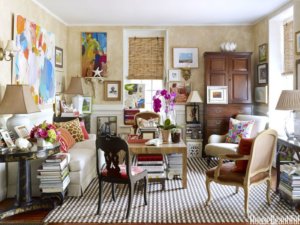 Her operation has grown, and she has an office that she can bike to. And now she even has an assistant to help her manage the demand. "I still love doing flowers and I'm creating art which I'm seeing a demand for as well." Janet is definitely the creative type in all areas. Her jewelry is classic but with a modern edge and perfect for the woman leading a casual chic lifestyle. "I love when clients layer multiple pieces, it's a great look."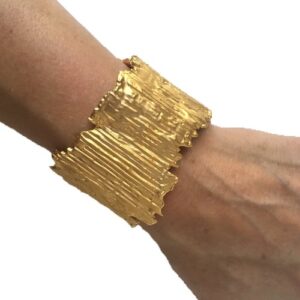 "My jewelry makes a statement. Like my decorating, it's about putting together random parts – textures, colors, shapes – in a compelling manner. I'm not constrained by rules. I just do what I want and combine elements that I enjoy looking at."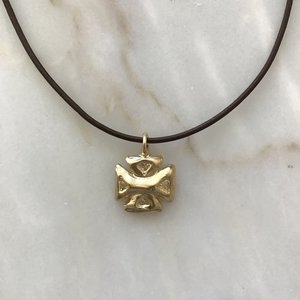 "My business is so much of who I am. I feel like I'm just touching the surface of what I can do with all of this." She says she has tentacles in lots of areas including going back to her roots of interior design. This is a woman who is always on the move and creating the kind of lifestyle she wants to live.
VentureMom Tip
Take a lead of faith with a new business venture.