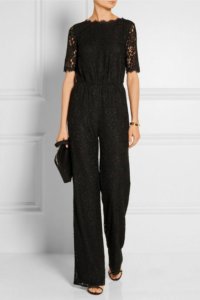 I rarely wear black but the other night I decided the baby doll black top in my closet with the tags still on, needed to go out for a stroll. I paired it with my black cords. Then to brighten things up I added my gold Bittersweet chunky necklace by VentureMom Laurie Lenfestey. And I wore the gold belt that I purchased at a boutique but neglected to get the info of the VentureMom who I bought it from. Ughhh. It's one of my favorite things.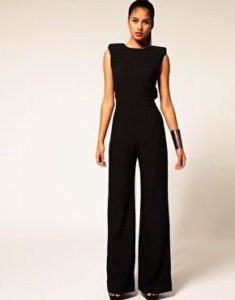 Anyway, I actually liked the all black ensemble and starting thinking how it would be a great look for upcoming Holiday and Christmas parties. So I found some very cool looks to share with you. We all have black pants and probably a black top in our closets. Or we could head out to the shops for a jumpsuit in all black. Add dressy shoes, sparkly jewelry and a coo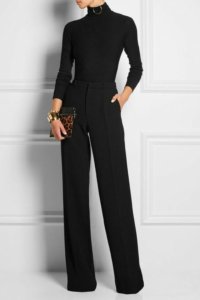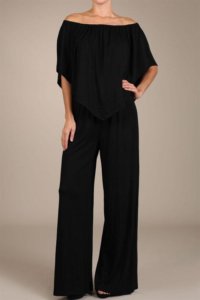 l clutch and you're ready to
go.