Featuring a dear friend, with a cool business, is the best. This VentureMom Rocks!!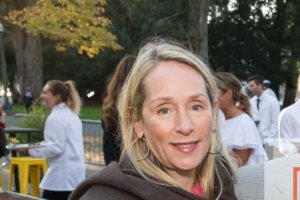 Remember the movie The Devil Wears Prada? Jane Leider lived the life of that assistant in her early career at magazines including Redbook, McCalls and Glamour. She changed careers and became an advertising executive at Macy's in San Francisco. But a move to Hong Kong with her husband sent her in a new direction.
It was a chance meeting that lead Jane to her true calling. "I met David Tang who owns Shanghai Tang. It's a high-end home wear and tabletop line. They offered me a job in Hong Kong and would pay for my moving expenses. I was ready for a change and it was perfect timing." She learned all about manufacturing home goods in the far east.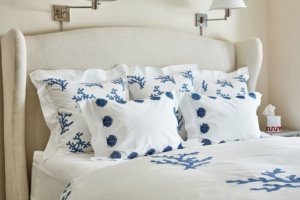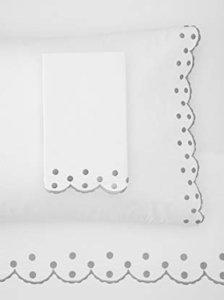 Then on Holiday in Vietnam, while shopping the markets, Jane came across beautiful hand embroidered bedding. "It reminded me of my Grandmother's linens and I had an idea. Why not update and style the embroidery for today's market? I could start my own line."
Without blinking an eye, Jane began by working with the trade council in Vietnam and organized a cooperative to gather samples. "I created my own designs using my fashion perspective and adding bold geometric graphics." Jane felt her fashion career gave her the skills to know what was trending. She ran a capsule collection and secured a booth at the New York Gift Show in 2000. "This was a huge leap of faith, but the response was great. I went back to Hong Kong to fulfill the orders."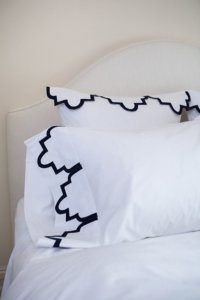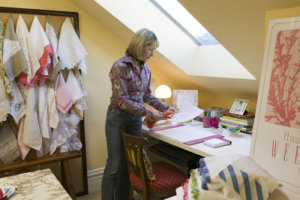 What to name her new business? The first part of her name came from her fashion background. "Haute means hand sewn specifically for you. I was doing this for home goods, so my business name became Haute Home." Jane's first child was born and the family moved back to the US to San Francisco. There they had their second child. Jane supplied her Haute Home line to small boutiques through gift shows and built up her clientele over the years. Getting great press from O Magazine helped build the brand.
Using freelancers who are mostly moms, Jane works from a home office. "I love that I can be in gym clothes and roast a turkey while I'm packing and organizing orders. The women who help me need flexibility too and as a mom I understand that need."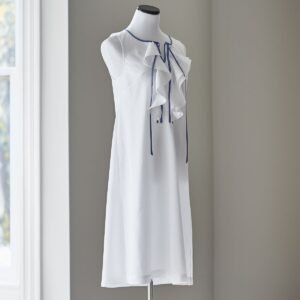 The Haute Home line is made up of beautiful linens for bed and bath. The fabric is now sourced in Italy and hand embroidered in Vietnam, "We get our cottons in Italy. It's the best of the first world and the best of the third world." Many designers like Martha Stewart, Bunny Williams and Charlotte Moss use the Haute Home line for their design work. "We are a micro brand but are on the map with linen lovers."
With Haute Home becoming a known brand, Jane flies overseas at least once a year and attends gift and designer shows around the country. "My goal is to ramp up the business now that my kids are heading off to college." What does Jane say about being her own boss, "You get out of your business what you put into it. When I'm focused I get super results. It's really satisfying to see the fruits of my labor."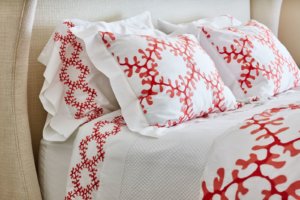 VentureMom Tip
Update a product that you find in a remote place and bring it to the world.