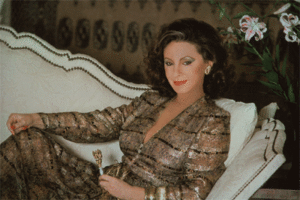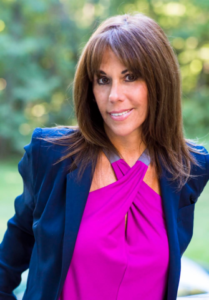 SHOP NOW
Her mother-in-law was a legend in the cosmetics industry in the 1970s but how did that lead Donna Berry into the same business. Donna's mother-in-law, Madeleine Mono began selling eye makeup called Indian Eyes to her neighbors. This led to Madeleine's own cosmetics company that carried her name. In the early 80s it was a very successful international business.
Donna's says, "I loved fashion and began my career as a stylist and then I went on to work for Lancôme." When Donna got married, she met her famous mother-in-law and they shared their love of cosmetics. "She was truly an inspiration. "
Donna and a partner even had their own cosmetics company, a line called Lord & Berry. "It was simple and consisted of five black pencils." They added colors and products to grow the business and even pioneered a 24 hour lip liner.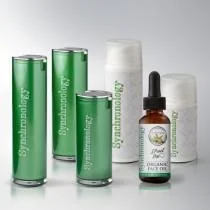 Branching out on her own, Donna wanted to get into skin care and began to explore a more holistic organic way of life. "I needed help with my own skin and went on a mission to find products that could calm my skin problems." She worked with a female chemist from England to create something to help repair acne, and help with dryness, sun damage and rosacea. The key was in the Sea Buckthorn Berry. "It's been known to minimize pores, smooth skin texture, and provide that youthful glow that we all want to maintain and keep." (Ironic that Donna's last name is Berry.)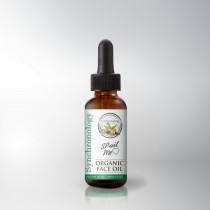 Donna explains how this ingredient from the Sea Buckthorn Berry is popular in Russia and Asia but was not found in the US. "It's known as "The Magical Berry" and works in promoting skin cell rejuvenation and continued protection." It became her mission to bring this product to the states. She formulated her products using the berry and without unhealthy chemicals and perfumes.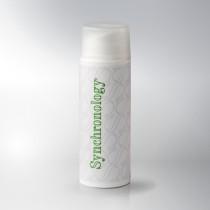 Now she needed a name. "I wanted to offer a skin care regime that could help people feel good about their skin care, from the inside out. The idea was to sync your outside skin with your inside body, so the name Synchronology Skin Care made sense to me." Donna tested her products with a focus group of men and women. They loved it and asked to purchase the items after the testing phase was over. "I knew I had something that was helping people with their skin if they were asking for more and were now willing to pay for it."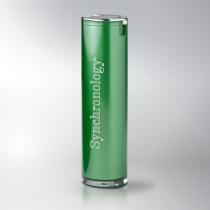 She started out by selling her new product line at trunk shows and then set up a website for online sales. "Word of mouth is creating a lot of interest too." Donna says salons and spas are a big part of her market and marketing campaign. Donna says it important to her to keep her organic line affordable for all. "I want everyone to use natural products on their skin."
VentureMom Tip
Find a product that works for you and offer it to the world.