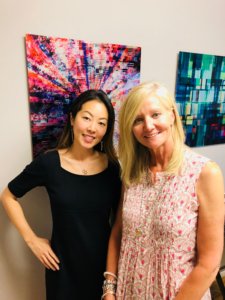 With a degree in biophysics and chemistry, her first job was cancer research in a lab. But Diana Seo quickly realized that she wanted more interaction with people. She began working for a doctor and then she got the itch for her own business. "My first try was to create a tea bar but it was not the right timing, so I continued my day job."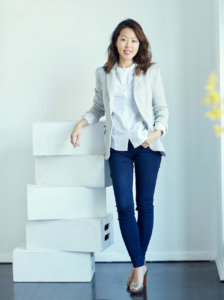 In her twenties, when Diana's Grandfather became ill, she turned her attention to an integrative approach to living that included the care of her face, body and mind. Her holistic approach to life is centered around Ayurvedic therapies, yoga, acupressure and reflexology. She firmly practices and preaches that balance is the key to a healthy life as she herself balances both Eastern and Western teachings.
At that early age, she often thought about what her interests were and what kind of business she should start. Diana had always had an obsession with skin care. "I had adult acne and began to research everything I could find to treat it." She spent two years learning about products, ingredients and manufacturers. "This was before the organic trend. It was a lot of trial and error, but I created a treatment that began to work for me. "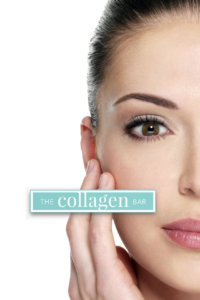 She went on to get her license as an esthetician from the Atelier Esthetique Institute and offered her balanced approach to skin care and maintenance. Then the technology began. "The new technology for skin care and anti-aging treatments was growing. I learned about laser, ultrasound and radio frequency, but improving skin with collagen had been around for years. When the technology for improving the collagen in someone's skin became available, I knew I needed to offer this to my clients."
Diana says that humans lose 1% of their collagen every year. Finding a way to replace the elasticity in someone's face or other parts of the body, can improve the overall look. "Our goal is to stimulate someone's own body to produce collagen."
For the past eight years, Diana has worked closed with plastic surgeons by offering skin care in addition to their procedures. Because she specialized in collagen-based facials and proprietary collagen technologies, she changed the name of her in office salon to The Collagen Bar to focus on this niche area. With offices in both Manhattan where she lives and in Greenwich, CT, The Collagen Bar is busy. It's so popular that she's had to hire two trained estheticians who help with clients in both locations.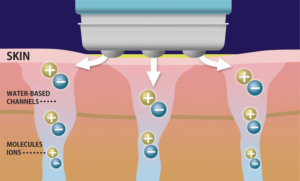 Diana's signature treatments for face and neck include DEP Collagen Infusion, Forma and Body FX Radiofrequency by Inmode. The result: "Clients feel revived and invigorated and instantly notice a reduction in lines and wrinkles, smoother skin, improved elasticity, re-sculpted tissue and a longer lasting youthful appearance."
She won't name names, but her list of clientele includes A-list celebrities and socialites who pop by her offices for the personalized skin care that Diana delivers. Her advice, "Stay hydrated, and don't skimp on skin care. Just like we exercise to take care of our bodies, we have to do whatever we can to take care of our skin."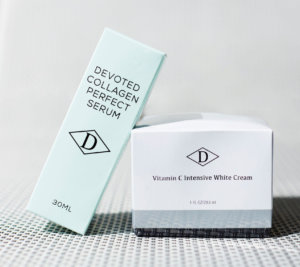 VentureMom Tip
Use a name that defines your niche product or line.