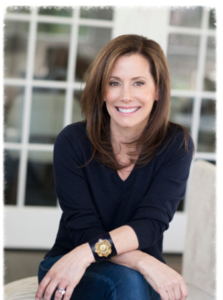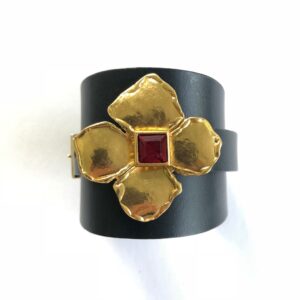 Get 20% when you use the coupon code VMOM20 at EleanorStoneNYC.com
They met at sleep away camp when they were 9, were college roommates and are now in business together. How did that happen?
After a career in the television business, Nancy Parmet Cook had 3 children and wanted to be home with them when they were little. As they got older, she craved "work" and dabbled in writing, blogging, and finally landed on jewelry design.
Nancy began taking all kinds of workshops including an antique jewelry design class. As the daughter and grand-daughter of an antique collector she was attracted to vintage jewelry. "I loved the concept of taking something old and combining it with something modern. I also loved textures and the combination of leather and jewels, so that's where I began."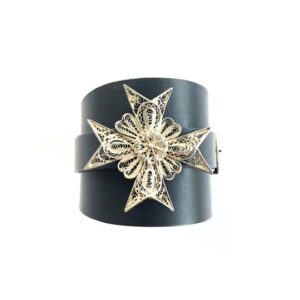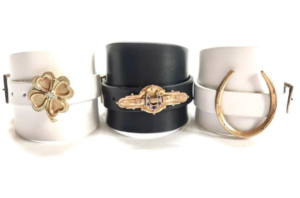 Nancy had a few vintage pieces at home and made herself several leather cuffs incorporating antique brooches "When I wore my new creations out, friends loved them and asked me to make them one.
Nancy will never forget her friend Jill raising her hand and saying she wanted one…and she refused to take the "friends and family" discount. And that was her first sale.
"I set up a studio in my basement. I think my husband thought I was going to burn the house down when he saw me with a blowtorch." Nancy began curating a collection of unique brooches, cameos and vintage pins in all shapes, colors and materials that she could use for her designs. The first cuff she made was with a brooch from her grandmother Eleanor, hence the name, Eleanor Stone NYC.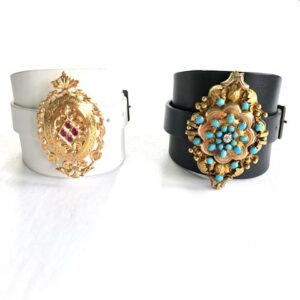 It took endless days and nights managing a startup business, perhaps more than Nancy anticipated. "I didn't have the band width to do this myself." Her good friend Jolie Fries Singer was at a crossroads in her life, both professionally and personally, and she loved what Nancy was doing. "The timing was perfect and the partnership with Jolie evolved. She offered great business advice, creativity and passion and finally I asked her to join me." Nancy says Jolie was the perfect person to partner with since they've been friends forever. And it turns out that Jolie's mom's name is Eleanor – it was kismet.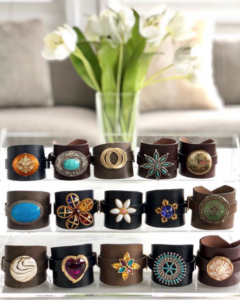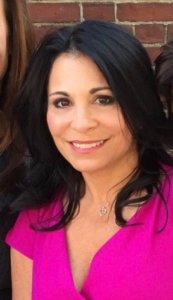 Jolie, a single mom with a daughter in college, had just left her career in hospital management and moved to Westchester just a few towns over from Nancy in Connecticut. Combining forces gave them the foundation they needed to take the business to the next level. "We're both very focused and driven." Between the two of them, they set up a web site and an online store. "On the tech side, it was several long days and nights working until 2 am, but we figured it out on our own."  The two women work on all aspects of the business from marketing to sourcing, to managing inventory. "Working together gives us both a sounding board which elevates the whole process"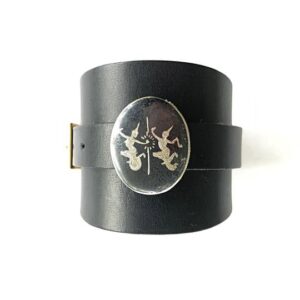 "We use vintage and antique pieces some as old as the late 1800's all the way through the 1980s." Jolie says, "We are all about making jewelry that tells a story and has history and heritage." The brand's Bespoke Collection allows customers to create personalized cuffs using their own family heirlooms. "Nothing makes us happier than giving new life to these sentimental pieces."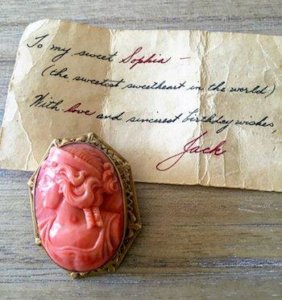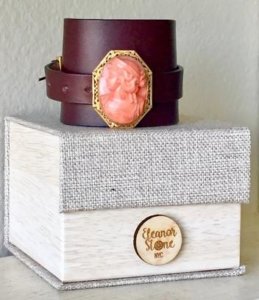 The business is expanding, and the two women love the curating journey – auctions, consignment shops and estate sales. They sell their high-end cuffs at luxury boutiques and online, as well at trunk shows and charity functions. Each piece is one of a kind and has a whimsical name that plays off the history and sentiment of the adornment. Recently, they launched an Equestrian Collection featuring horseshoes, rosettes and other equine related pieces.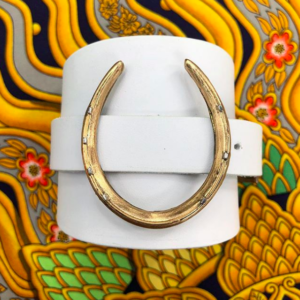 What have these two learned about business and themselves. Nancy says, "I'm a Type A personality but one thing I've leaned from this process is that nothing is perfect. You can tweak things as you go along. You just have to put it out there." Jolie says, "Ever since I was a little girl, my secret unfulfilled passion was art and design. I didn't think I'd be able to make a living in art, so I went into the corporate world until this incredible opportunity came along. Having passion for what you do changes everything."
VentureMom Tip
Pursue your passion when the opportunity presents itself.