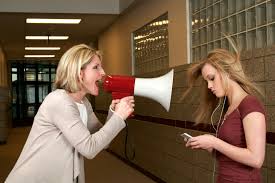 What do moms do when their kids aren't listening? Moms create the things their children need and then offer those things to others. That's what these VentureMoms did when their children needed some assistance. Whether their kids or your adults needed help with academics at school, or planning for the college search, or choosing a college, or building a resume or simply figuring out where to get the best burger in the college towns they visiting, these moms found answers.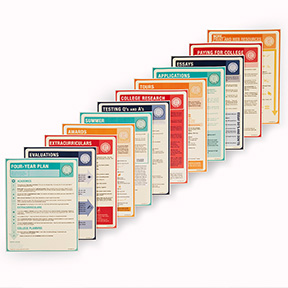 The Edwin, A college counselor in a folder from VentureMom Candace Frankel
Candace was a college counselor and saw that her students needed to get organized as early as 9th grade. She developed a process in the form of a
folder and called it the Edwin, think Educational Winners. Candice believes in the distinction that rather than picking a college and trying to get in, figure out who you are and then find a college that fits your goals and learning style.
"I help my students become deeply connected to who they are before they even begin to look at where to apply." With that in mind, Candice created an organizational product that captures what students need to know while going through the process. "This is effectively, a college counselor in a folder. It's a four-year plan with a timeline to follow."
Shop Now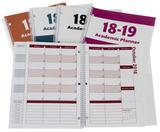 Academic Planner – From Order Out of Chaos VentureMom Leslie Josel
When Leslie's son was diagnosed with Attention Deficit Disorder (ADD) at 5 years old, she wasn't sure how to proceed. Leslie went to the library and to the web immersing herself in research, attending multiple conferences and seminars. She realized she needed to untangle her son's world and create efficient systems in her own home that would help him function effectively.
Her academic planner, voted one of the best tools for time management, is the answer to keeping him and other students on track, on task and on time each school year. Leslie says that when she teaches children time management and how to stay organized at home and at school, it's so rewarding.
Shop Now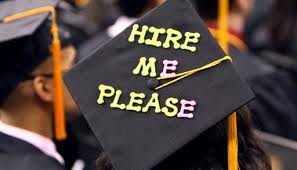 Resume Development by VentureMoms Wendy Piazza and Dina Reid
Wendy and Gina, who were lifelong friends, had kids entered college and high school. They found themselves helping friends and neighbors and their own children with the college, internship, and job search process. Over in Katonah, Gina was developing resumes, teaching networking and interview preparation. While in Darien, Wendy was helping students with college applications and internship interviews. They decided to join forces and their firm, Define Yourself, was born.
"We start with a conference call with the candidate. This allows us to get to know them and hear about their career goals and learn about what they've done for work and in college." Wendy says that many kids don't know how to talk about their experiences and need to learn how to present themselves in the best light, on paper and in person. Some also need guidance determining their strengths and career direction. Wendy and Gina then take what they've learned about their client and create or revise their resume to best reflect the student or young professional's accomplishments. One mom says, "The resume, after these two worked with my daughter, was amazing."
Book Now Be sure to mention that VentureMom Holly Hurd referred you.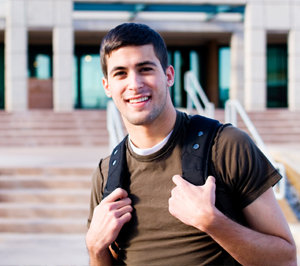 College Search by VentureMom Pamela Pik
With a high school student facing college decisions, Pam Pik decided, like so many mothers of juniors, that she needed to educate herself on the college process. That pursuit of education led her to a venture. She now has her own consulting business for parents and kids who want that extra input and guidance in choosing and getting into a college from an outside source. Pam quickly realized how confusing and stressful the drill can be. Most high school counselors are very competent but many work with too many students to give each the extensive, individualized attention they need.
Pam also discovered like most moms of teenagers, that many kids have a hard time listening to a parent's advice on when to write the dreaded essay or hearing constructive comments about the deadlines. Having a counselor to ease that relationship and move the child forward is a huge advantage.
Book Now Be sure to mention that VentureMom Holly Hurd referred you.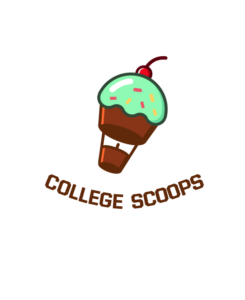 College Scoops by VentureMom Moira McCullough
When her kids began to look at colleges, Moira, a self-professed foodie didn't know the great places to eat at the college towns they found themselves in. "I was visiting less known places and I had no idea where to eat, stay, shop, or get that perfect cup of coffee." Like many moms of a boy, Moira found herself experiencing each college through her son's stomach. "We loved the stuffed burgers we had at Union, the fried oreos at Richmond and the beef burritos at Trinity." Moira realized that providing this information in a blog and web site format would be so useful to other parents taking their kids on college tours.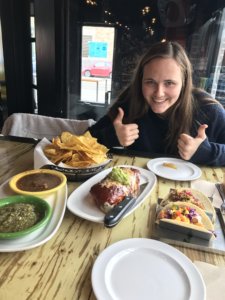 With her children on the college search over a few years, she named her blog College Scoops. "I felt that these college visits could be less stressful and more fun if you had great food experiences. And if your child likes the social scenes, the hang outs, and the restaurants, then the school would be a better fit." Moira began to ask everyone she ran into on each visit, "What's the best dive bar? Who has the best burger? Where can I get a great latte?" She knew all she needed to know about the school, but she wanted to know about the restaurants, hang outs and dive bars.Moira's blog College Scoops became her full-time job and is a great guide for parents and students at now over 120 colleges.
Enjoy the process with your children and get the help you need.