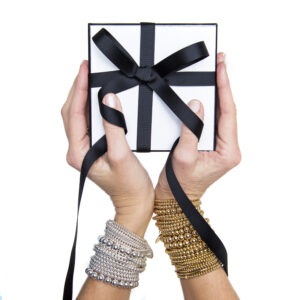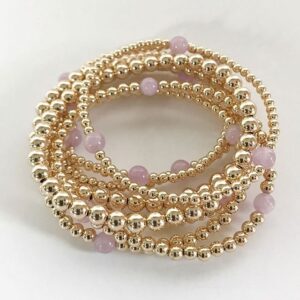 It was a gift idea that lead her to a venture. Annabelle Marvin loved making presents for friends, so she began designing gold and silver bracelets for birthdays and as hostess gifts. "I was overwhelmed by the positive response." One day she was shopping in a local store when the owner noticed her own beaded bracelet. After learning that Annabelle made them herself, the store owner asked if she could sell them for her. A business was born.
"The timing was perfect. My kids were leaving the house for college and I wanted something for me." Annabelle also didn't want to get left behind in the on-line area. "My kids are so connected, and I wanted to be a part of that too." She felt that setting up an on-line store and building a social media presence for it, would keep her current with the fast-moving world of technology.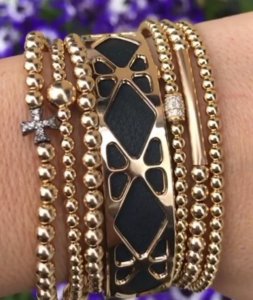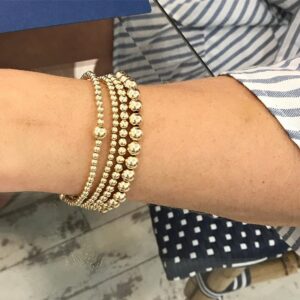 Coming up with a name wasn't rocket science, "I didn't give it much thought, but I knew I didn't want to pigeon hole myself to just one thing." The name Annabelle's Collection gave her the leeway to add products that were complementary to her brand.
Her signature look is a stack of five bracelets in 14K gold filled or sterling silver of various bead sizes. "The beads are on an ultra-strong stretchy cord so there is no clasp to fuss with. You just slide them on and go."
She started with an on-line store selling her bracelets. Her husband helped her. "It was a steep learning curve." To spread the word about her products, Annabelle worked the Holiday Boutique circuit and put her items in several stores. "I reached out to shops in the places I traveled. The bracelets are now in boutiques across the country." The word is spreading, and Annabelle says it's an evolving process as friends and family refer customers to her.
I love the bracelets with designer bracelets. It makes a nice layered look.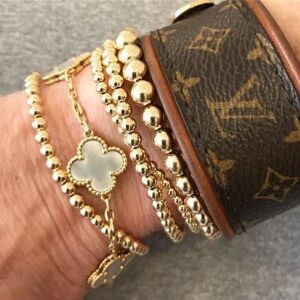 When looking at her Instagram you get the feeling Annabelle is working to evoke. There is a sense of travel and elegance and the bracelets add to that lifestyle. "We all live such busy lives and my jewelry line was born out of wanting to look put-together while living an active lifestyle." They look great when paired with other designer bracelets to create that layered individual look.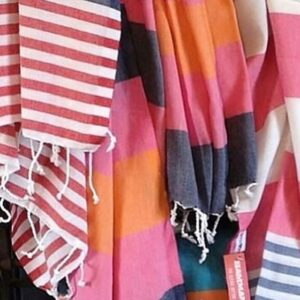 Annabelle's Collection now includes towels and bags. Her jewelry line is expanding too to include earrings, colored stoned, vintage pieces and more. "I love the problem-solving aspect of managing a business. It's so much fun and it satisfies my creative side." Annabelle says running a business is not natural for her. "It's a challenge, but I love it."
VentureMom Tip
Start a business to keep yourself current with the new technology.