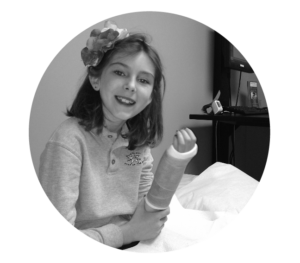 Get your Cast Away Crew member here!!!
It was her daughter's broken arm that lead her to a create her own business. Rose Tracy's seven-year-old had a cast on her arm and couldn't get to sleep. "We wrapped her arm with towels and blankets and laid it on her stuffed animals, but she kept moving around in her sleep and bonking her head with the cast."
That's when Rose had an idea. "I thought if I could create something soft and cuddly that would stay on the cast, I wouldn't be the only mother who'd need it." She created a business plan but had to put it hold while managing a full time job and three small children. A few years later and another broken arm, the idea resurfaced. "This was a sign. I pulled out the old business plan and told myself that this time, I'd make it happen."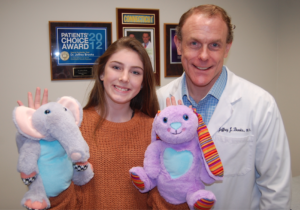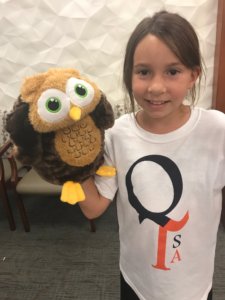 "I did my research on the number of breaks that children have each year and talked with several orthopedic surgeons." Rose began asking friends and family for any recommendations for a person to help her design the product line she had in mind. Rose was introduced to the president of a men's apparel line. He had a connection to a designer as well as several manufacturers of children's clothing and toys. "This man became my mentor and was a goldmine for me in getting my business started."
Rose had a full-time job at a marketing firm, so she needed to make some changes. "The owner of the firm is an entrepreneur and really supports small business. I showed him how I could cut my hours and still manage all of my clients and accounts. Once I laid out the plan, my company was open to it." This gave Rose the extra hours she needed each week to devote to her new business.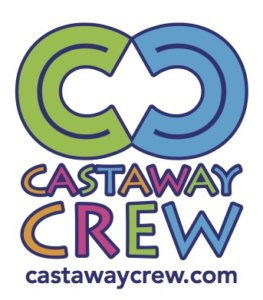 The idea was to create stuffed animals on a sleeve that would wrap the cast. This would provide a plush cast cover and not only that, a comforting "lovey" for a child going through a tough time. "It's great that children can have their special buddy with them and have their hands free." Rose worked with the designer and a focus group – her own children – to create nine animals complete with names and superpowers. "We wrote a story about each animal and how their skills are helpful to their owners."
Now she needed a web site and ecommerce. "My nephew helped me and taught me how to set it all up on SquareSpace. Once I had the patterns we did our first run and that was scary." Rose named her new business by describing what the stuffed animals on a sleeve do, the cast goes away. Cast Away Crew.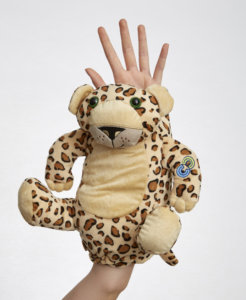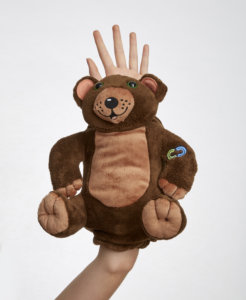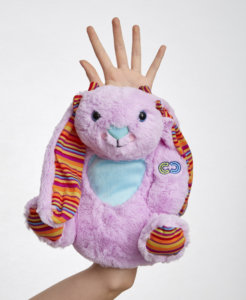 Rose feels good about what she's created, "Cancer patients and children on the spectrum can find support as well as kids with broken arms." Her current line is for younger children but she's also working on a line for older kids and adults. She even has a television idea in the works for her crew of animals. "It's not easy to start your own business. In addition to managing orders, I try to do three tasks every day that will move the business forward. It's amazing how much you can accomplish when you believe in what you're doing."
VentureMom Tip
Don't give up on your idea.