I'm not a gardener. In fact, I'm so afraid of worms that I can't even plant unless the dirt comes from a bag. That's where VentureMom Karen Hughan of Good Gardens comes to the rescue. When we first moved into our new home I had her over to access the yard and gardens and give me ideas on what to do going forward.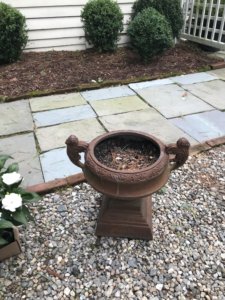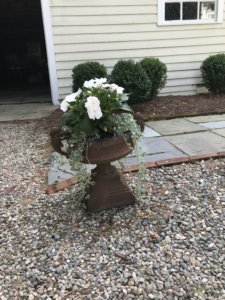 She's great at making a plan for your outdoor spaces and making it happen with her team of professionals. Not only does she do landscaping but she will also decorate your home for the Holidays, do container plantings and provide florals for events.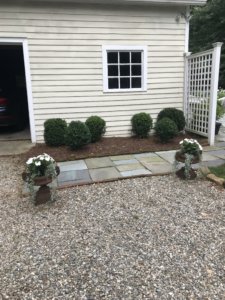 When my boxwoods didn't make it and I needed something mid-summer to fill these two pots, I reached out to Karen for help. Karen suggested varying heights. I love white with greenery and chose a flowering plant with vines around it. I think they came out great. They make me so happy when I pull into my driveway. Now I just need to keep them alive.