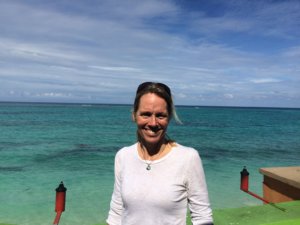 Her love of sharing her travel finds, lead her to a venture. Moira McCullough was a technology consultant overseas, but when she moved back to the US with no job and three kids to manage, she started writing about her travels. "I loved finding gems in the places I visited – restaurants, shops, bars, things to see and do. My friends always asked for my itineraries to the fun places I had gone."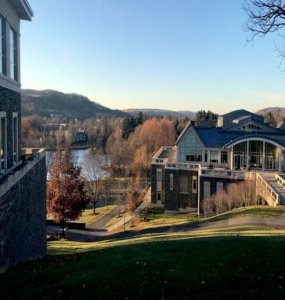 Moira's kids told her to do a radical thing and put her finds on line. "So, I started a blog and taught myself how to post." She loved adding to her blog timeline by interviewing restaurateurs and brewers and store owners. "I began to do monthly chef interviews and city guides." Her blog was called Sweet Travels, where Moira provided the scoop on the cities she visited.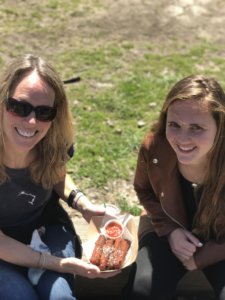 But then her kids began to look at colleges. "Now I was visiting less known places and I had no idea where to eat, stay, shop, or get that perfect cup of coffee." Like many moms of a boy, Moira found herself experiencing each college through her son's stomach. "We loved the stuffed burgers we had at Union, the fried oreos at Richmond and the beef burritos at Trinity." Moira realized that providing this information in her blog would be so useful to other parents taking their kids on college tours.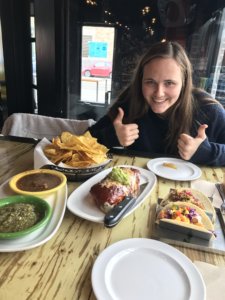 With two sons and a daughter on the college search over a few years, she found a new focus for her blog and renamed it College Scoops. "I felt that these college visits should be less stressful and more fun. And if your child likes the social scenes, the hang outs, and the restaurants, then the school would be a better fit." Moira began to ask everyone she ran into on each visit, "What's the best dive bar? Who has the best burger? Where can I get a great latte?" She knew all she needed to know about the school, but she wanted to know about the restaurants, hang outs and dive bars.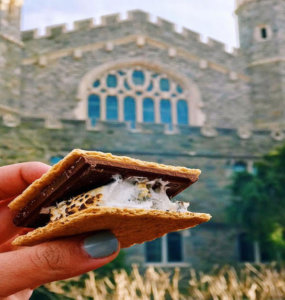 Moira's blog College Scoops became her full-time job. For each school she sends out questionnaires to students, alumni, and parents to get the inside scoop. Her web site gives you links to each college and its unique offerings. "I'm working to get as many schools in the pipeline as possible." There are over 120 schools so far on the site. She's even adding boarding schools.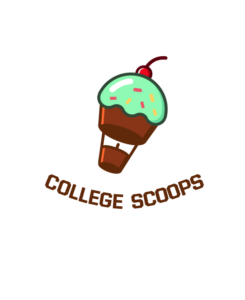 Moira was now fully immersed in the new technology but needed some guidance on how to monetize her blog and the information she was providing. That is where an accelerator program came in to play. "I joined a group led by a woman who provided the guidance I needed to grow my business." College scoops is now offering an on-line store of "all things college". You'll find an array of dorm items and coupon codes for the things your new college student needs.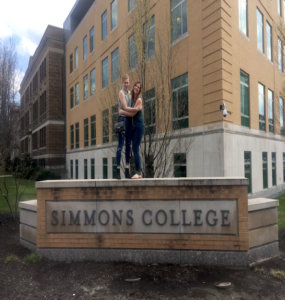 Moira is using social media to spread the word. It used to be Moira telling her kids to get off Instagram and now they're telling her. "The tables turned." The College Scoops following is growing. After all, doesn't everyone want to know where to get the best burger in each college town they visit.
"It's exhausting and sometimes I feel like giving up. Then a mom will call or email and tell me how helpful my web site was to her during their college search. That's when I wake up the next day and restart again."
VentureMom Tip
Morph your offering into something that you need and others do as well.