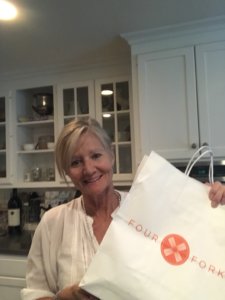 I like to cook, really, I do. Actually, no I don't. Planning meals, shopping for meals, cooking the meals and then scrubbing all the pots that I used to make the meals – not my kind of fun. I can cook if I really wanted to (sort of) but I always seem to want to do other things.
If I won the lottery the first thing I'd do is hire a cook. I'd be able to give them recipes for healthy meals for the entire week. In fact, I'd probably just give them Cooking Light and ask them to make up a menu for me from their recipes.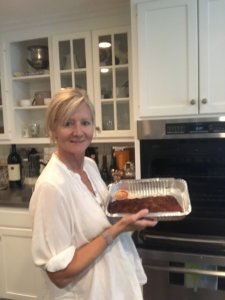 They'd go to the store and buy all of the ingredients. They'd make it for me in their kitchen. (I don't want my pots all dirty and needing to be scrubbed.) Then when I finish my workday or my walk with Luna or whatever is distracting me that day, dinner would be ready and waiting for me. All I would have to do is sit down to eat. Dreamy, right.
Well, I haven't won the lottery so what's the next best thing. Someone who cooks healthy meals that I can pick up. A VentureMom to the rescue. Megan Rupenstein of Four Forks cooks meals each night. At the beginning of each week she sends her menu out via email, so you can plan. You can order on line and pay. Then all you have to do is run by her shop and pick up your meal.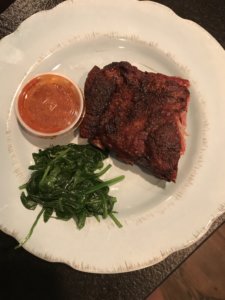 Tonight, I had no interest in cooking and I'd been craving ribs. Lucky me! She was offering ribs! I've never made ribs. It took me 15 seconds to place my order. I picked up my slow-roasted-bbq'd ribs, heated them in her dish and voila – dinner is served. It kind of like what I envisioned.
So many nights I get busy and 6 o'clock rolls around and I realize I haven't planned dinner. UGHHHH, the bane of my existence. Now I have Four Forks to save me. What could be better!?