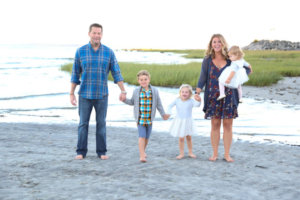 She went from being an intern with Dan Rather to becoming an Emmy-nominated producer and director specializing in short-format digital content. But it was a project for her family that gave Jaimie De Fina Voehl the idea that she could start her own business. Jaimie's mother and brother are dentists and wanted to join the 21st century in promoting their practice. "Videos are the top marketing tool that businesses are using to reach and land new clients."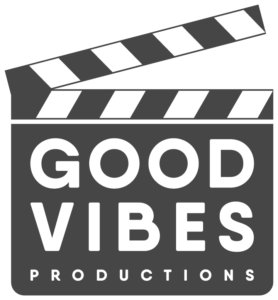 Jaimie worked in production at several networks over the course of her career including A & E, CBS, NBC and The History Channel. After having three children, she wanted more flexibility and left to pursue her dream of starting her own production company.
In creating a video that tells the story of her family's dental office, Jaimie realized that she could do this for others. "Telling the story of a small business through video gives potential customers a level of comfort. It lets them get to know the owners and operators before they even walk in the door." Jaimie feels that every business can benefit greatly from promoting video on their web site and social media platforms. "Clients who see a video have a much higher retention rate for remembering and frequenting the business."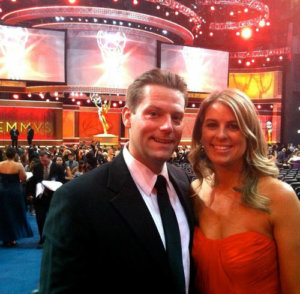 Good Vibes Productions video packages are customized for each client and usually include a 2 – 5-minute promotional video. "I have a team of talented editors and videographers who work on specific projects. We develop the creative content and produce the entire video from start to finish, including writing, shooting, and editing to create a highly produced, compelling and engaging segment or series."
And not only does Jaimie's company create short promotion videos, she can do longer(mid-form) videos, shows, and full-length documentaries. "We can create content of any genre, medium or scale for any platform on any budget."
A native of Greenwich, she's spreading the word about her new production company through organic networking, collaborating with local marketing firms and participating in networking groups. "I love crafting and telling a story. Video allows users to truly expiring a business. It gives customers a personal connection."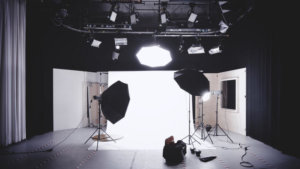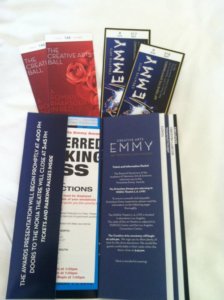 Jaimie's children are 7, 4, and 2 and she loves the flexibility that working for herself allows. The name of her company comes from a frequent siting, "I had a sign in my office that said Good Vibes Only and one day I looked up at and said that's the name of my company. I want my company and the people I work with to embrace and embody the message of good vibes."
Jaimie believes that video is such a powerful tool to get a message and branding out to a large audience, "Good Vibes Productions is all about making people feel good and collaborating with them to find the right solution that tells their story."
VentureMom Tip
Quit your job and start your own business.