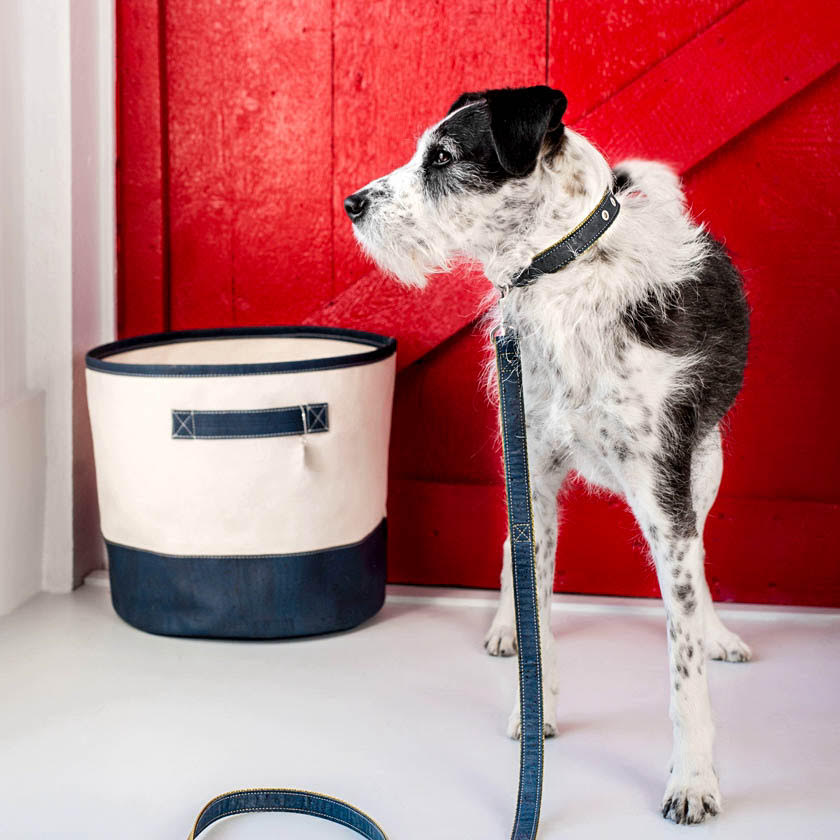 It was a trip to India that lead these women to a business venture. Pamela Jones organized an OmLuxe Yoga Retreat for a group of women, including Liza Scullin, to a remote southern region of India and the village of Kerala. It was there that this group of women from OmLuxe set up a sewing collective.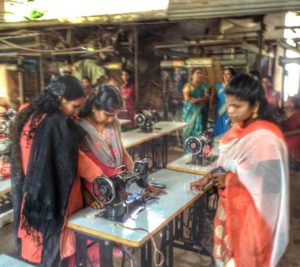 Pamela feels strongly about living her life's purpose and helping others. She is a yoga instructor and Reiki Master. She began OmLuxe as a sacred travel company with the purpose of cultivating connection, providing interesting travel destinations, offering transformational workshops and yoga and incorporating giving back into her trips. In addition to yoga, the goal of the trip to India was to build a sewing collective for women in this rural community.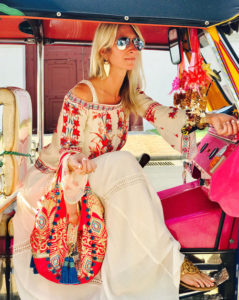 Prior to the retreat, Pamela and Liza and the others in the group used a crowdfunding platform to gather the assets needed to provide sewing machines, material and supplies. They set up a 6 month educational program with a local resource, to teach the village women how to sew and create products that they could sell in their area. Liza says, "We got to know these women on a personal level and hear about their struggles. It was amazing to see these women come together to find a way forward in their lives."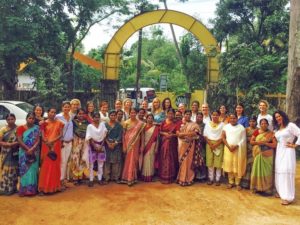 Production began in 2016. The goods were well received and are selling. And now, two year later, OmLuxe is working on several deals where the collective would provide their products to high end national and international hotel boutiques. "This could really take the collective to a larger level."
Pamela and Liza believe in the power of women working on a common goal. By providing this skill and community to these women in Kerala, they were able to give them that gift. But what they also realized was that the products that these women were creating could be sold in the US. "I'd be carrying one of the clutches or a hobo bag and people would come up to me and ask me where I got it. Or I'd walk into a boutique, and the owner would ask who the vendor was. When I said it was my company, they wanted to place an order."
>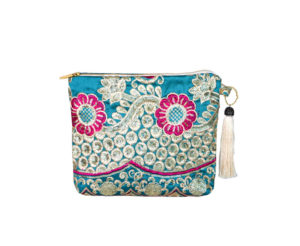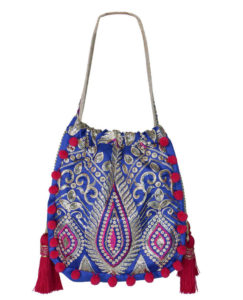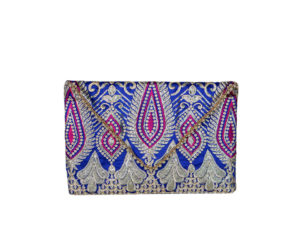 Liza and Pamela initially researched importing the bags from the women's collective in India but quickly realized that the logistics of importing the goods, were onerous. They decided to create them in the US. Pamela opened a showroom in Miami, where she lives and where the bags are in season, year-round. In keeping with the OmLuxe Collection's mission to help the collective in Kerala, a percent of all sales goes to provide for and support the women's collective in India.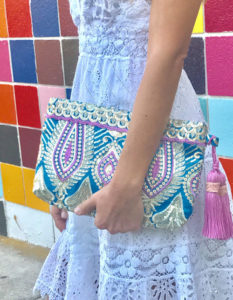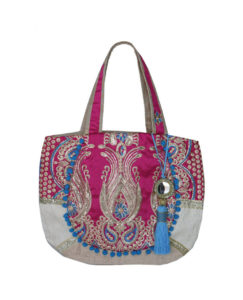 "When we went back to visit the women in India, who are our friends now, they were so appreciative and grateful. We were all hugging and crying." One woman in the village wanted to show her appreciation by having Pamela and Liza to her home. "It was a dirt hut with barely a door. She uses her income from the collective to get the medication she needs for her diabetes and to support her family. She was so proud to show us that we've helped her live a better life." Pamela and Liza have seen how the hope and empowerment that the collective provides, can truly change lives.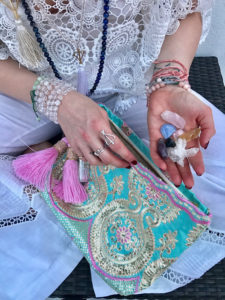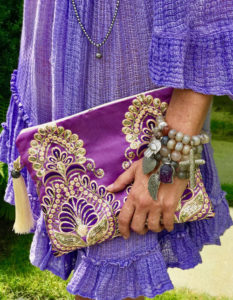 And by the way, the bags are great. Liza wears them with all white or dresses up summer outfits like jeans and flip flops. The zip top clutches are perfect when paired with an evening gown. I first saw them at Katie Fong's custom couture shop and they look lovely with her dresses. PS: Crystals come with the bags and can be aligned to each owner's intention in life. LOVE!!!!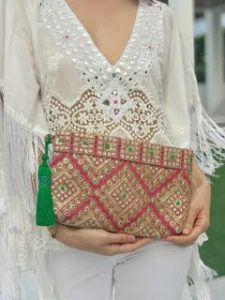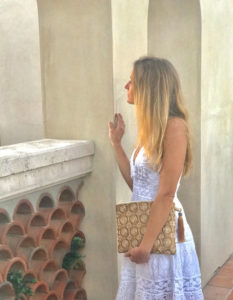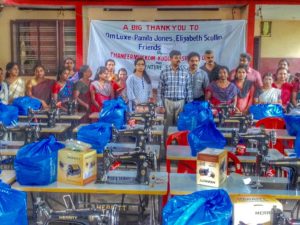 The business is growing with possible partnerships in the works. Pamela and Liza have self-funded this venture but say that the biggest reward is seeing the hope, community, and empowerment that they have helped provide to the women in the small Indian village of Kerala.
VentureMom Tip
Follow your life's mission.