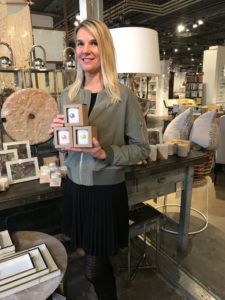 Sometimes you take a step back and say wait a minute. Debbie Barry had that feeling one day. "I was just going through the motions in my life. How did I get here? What am I doing with my life? Who am I?" This moment in time sent Debbie on a spiritual journey to find her way back to herself and her personal peace.
She had begun her career in finance and then moved to home design with Lillian August. Creativity was always within her and something that gave her happiness. Debbie is also an involved advocate with Autism Speaks. But she says she felt sad inside and wanted more. "I began to listen to Deepak Chopra and Eckart Toll in the car while carpooling my children around."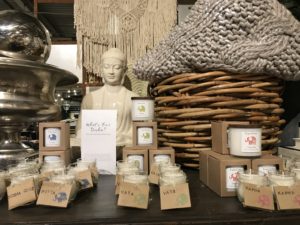 Debbie began to turn her attention inside her mind through meditation. "Meditating brought me back to the flow of life and literally brought me back to life." She feels that by being attuned to your inner mind, you will be guided to how to live your outer life. To that end, Debbie enrolled in the Chopra Center for Meditation, "A friend was participating in a triathlon in California and asked me to go with her. The Chopra Center was down the street and since I had been listening to the lessons, I took a walk over and signed up for a class."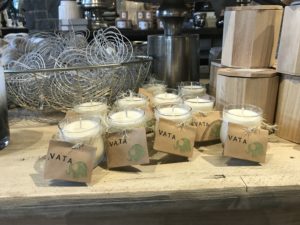 At the center, Debbie noticed how everyone seemed so at peace and she decided she wanted that feeling too. Her first class, Seduction of Spirit, lead her to more classes and soon a teaching certificate. With her new-found skill, Debbie began to share her message and the message of meditation with friends and family. From there, her tribe grew, and she began to offer group classes.
"I studied ayurveda as well. This is the combination of yoga and meditation." Debbie says ayurveda brings all paths together. It is believed that this eastern medicinal practice gets rid of toxins in the body and create a consciousness that allows practitioners to be more in the moment. Debbie felt so strongly that it is her calling to share this practice with others that she took a leap of faith and quit her day job to teach mediation and ayurveda exclusively.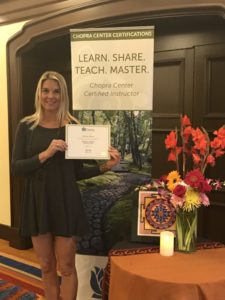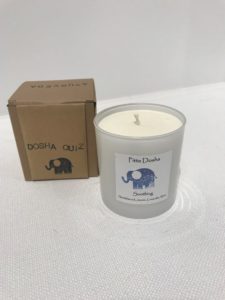 Meditative candles are a part of the practices and Debbie has created her own, "I spent countless hours developing the scents that align with each dosha." She offers a Vata, Pitti, and Kapha. A quiz comes with each candle to allow the user to determine their dosha.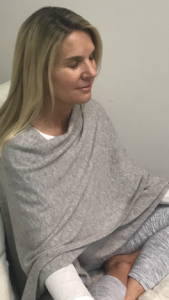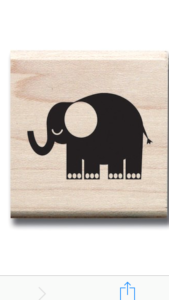 Debbie finds her peach in teaching others what she has learned. "I offer a mediation class that consists of three gatherings over a week or so. Each attendee is given a mantra and taught to pursue a higher state." She's also conducting an Ayurveda class. "People are looking to find a balance in their lives and to create a healthy mind. The practices I teach are designed to allow people to guide themselves to that peace and health."
Debbie feels that by creating her Conscious Living Center to share her practices with others, she is actually creating her own peace. "I know I'm doing exactly what I am meant to do."
VentureMom Tip
Pursue what gives you peace and share it with others.