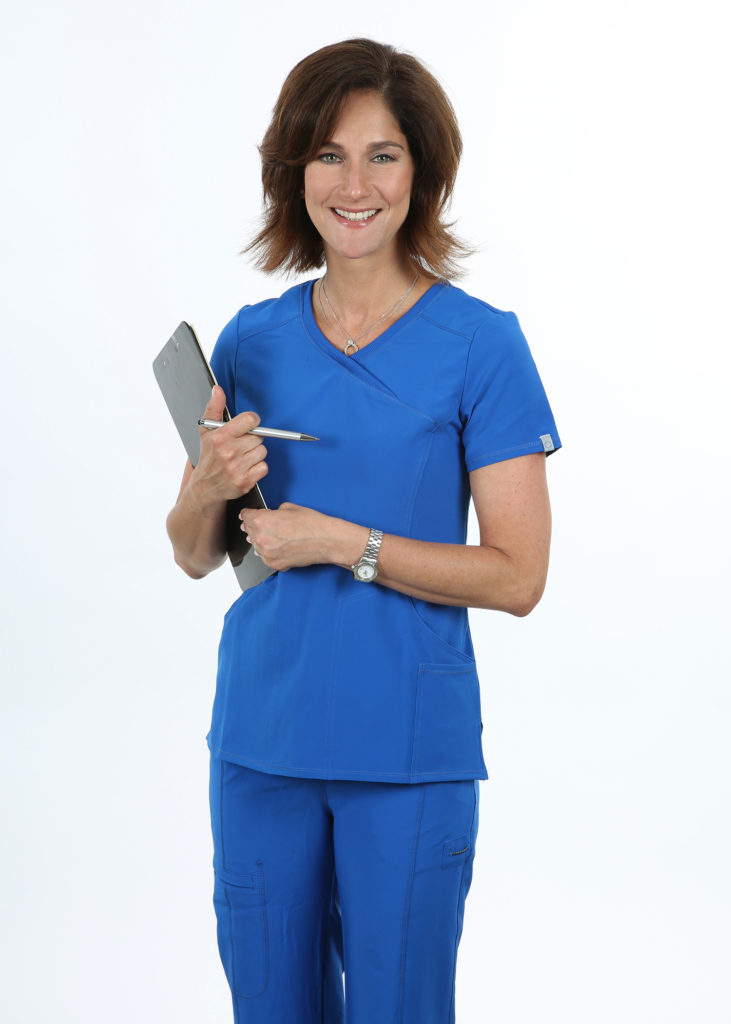 An injury lead her to her life's work. Dori Nissenson dislocated her kneecap in college and spent a lot of time in physical therapy. "That's was my first experience with a profession that would become my career." Dori got her graduate degree and spent 16 years at New York Presbyterian Hospital – Weil Cornell Medical Center, treating patients with various orthopedic and neurological diagnoses.
"We were required to do rotations in each area including trauma, the burn unit and outpatient care. I was there on 9/11 when the planes hit the towers." Dori says it was all hands-on deck that day, "I saw people fight to survive against all odds and work to get their lives back through physical therapy. It was really uplifting, and I knew I was in the right profession."
Dori's passion for her job shows. She is incredibly meticulous at understanding what a patient needs and supportive of the challenges. After Dori had her first child, she worked part-time and then moved to the suburbs when her second child was born. She worked for clinics in Connecticut and spent one day in the city. But scheduling became an issue for her and her clients and she had a thought. Why not offer concierge physical therapy? "If I could maximize people's time by treating them in their homes, it would make their lives so much easier."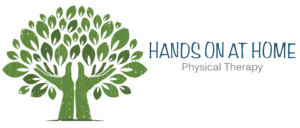 Dori also has an at-home facility for clients, but she's finding that so many of her patients want her to come to them. "I'm a PT Concierge of sorts." She doesn't take insurance but can give you the paperwork to file for reimbursement and she is always available to answer any questions from doctors or insurance companies.
"I'm not big on machine modalities but focus more on manual therapy and mobilizing the soft tissue and joints to decrease pain and improve function. My gift is in the detective work and figuring out what is causing the issues."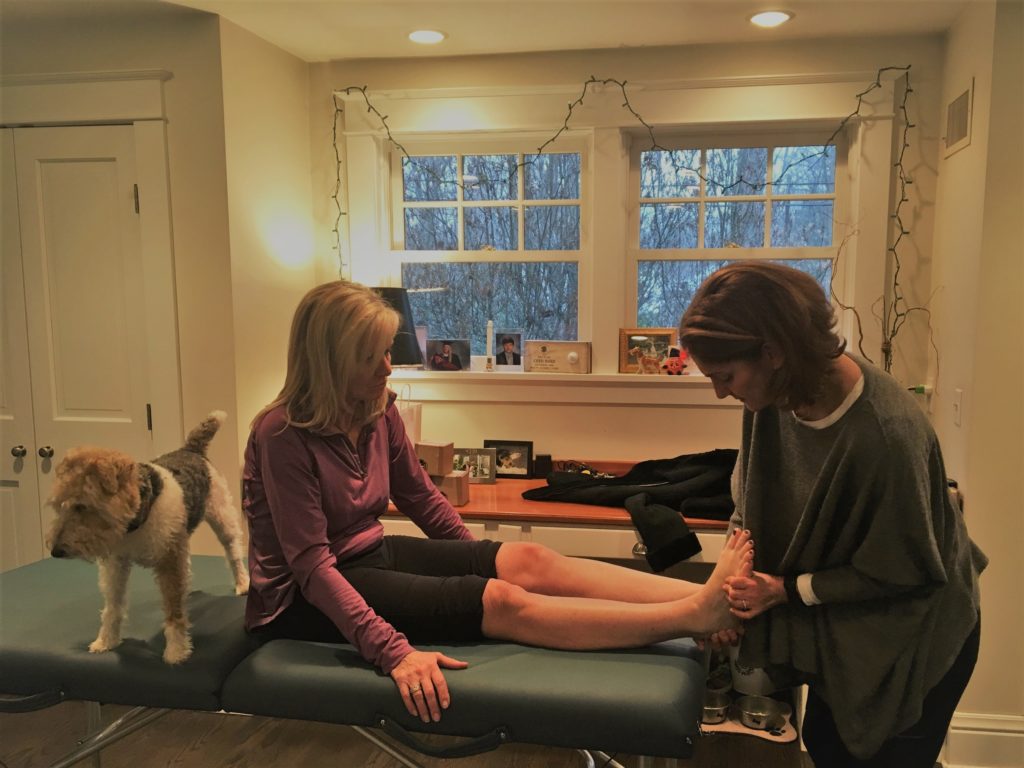 New York City runner Melanie Wright was suffering from chronic tendinitis in her left foot. She consulted multiple doctors and received different diagnoses, but remained in pain. A friend suggested she reach out to Dori and Melanie is forever grateful for that recommendation. "Dori was more thorough in her assessment of my foot and alignment than any doctor I had ever seen," says Melanie, "She really took the time to understand what was happening to my body and what was causing it. Today, after working with Dori, my foot is completely pain-free."
Word of mouth is spreading, and Dori finds herself traveling to about 4 – 5 patients a day. "It's great to have created my own practice doing something that I love."
VentureMom Tip
Create your own business from your current career.