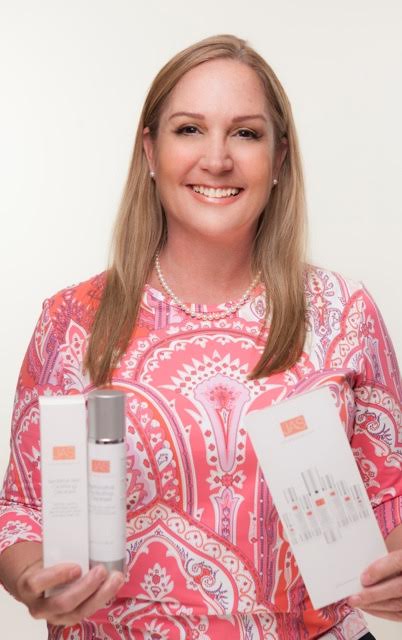 After her kids were launched, she brought her husband's dermatology practice into the current century but how did that lead to her own business. Becky Robinson met her future husband, Bruce, while studying to become a nurse in Texas at the University of Texas Medical Branch.
After dating long distance, Becky left Texas to move to New York City and the two tied the knot. "I worked as as intensive care nurse but eventually left to focus full time on our three children who are now 14, 17, and 20." Now that her kids were older, Becky wanted a project and saw a need for her husband's business to get current with social media and an online presence.
Becky saw other businesses on Facebook and thought that would be a good place to start. "Bruce was hesitant at first, but I took on the task of setting up a new website, a newsletter and building the practice's online profile." Becky is now the self-taught technology and marketing manager of Dr. Bruce Robinson's Medical and Aesthetic Dermatology practice.

Becky often talked with Bruce about wanting a natural skin care line that worked for her. She also looked at what other dermatologists offered their clients. Bruce agreed that he wanted to create something special for her and his patients and took on the task of building a product line with Becky's input. "I wanted a simplified line made of natural plant based ingredients. Bruce worked to formulate something that would address my needs and keep my skin looking great."
After two years of research, Bruce and Becky had their line of skincare that focuses on cleansing, restoring and protecting the skin with antioxidants and vitamins. Now they needed a name. "We thought about involving our kids' names somehow to give our new venture personal meaning. We focused on what the line was, just amazing skincare. These first letters happened to be the same first initials of our kids' names." So JAS, Just Amazing Skincare, was born.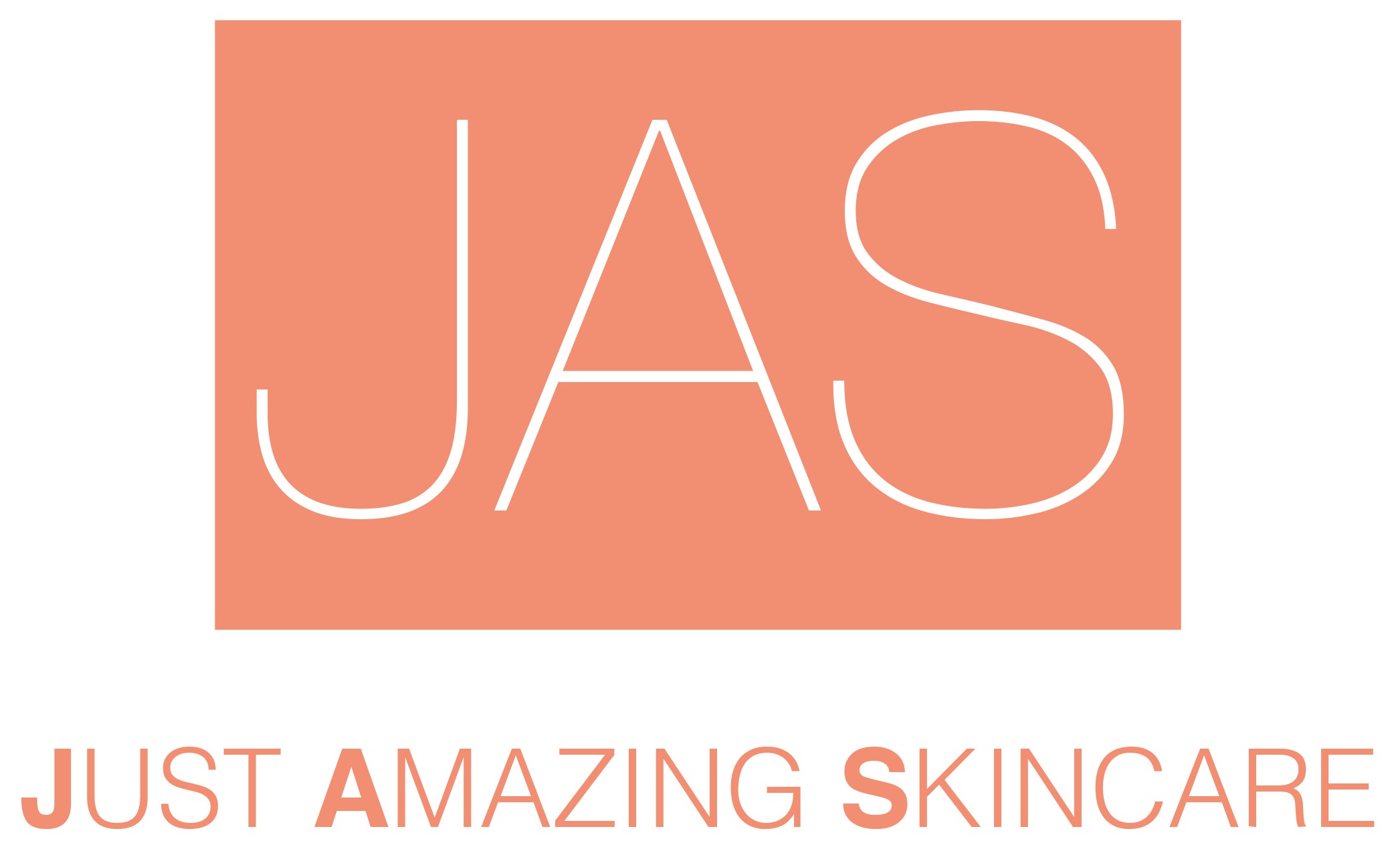 "I had a friend help me with the packaging, colors and design." The line consists of seven skin care products including a choice of two cleansers depending on your skin type. There is an anti-aging retinol cream, a moisturizer and rejuvenating cream, and a brightening cream. And JAS has a cream specifically designed for around the eyes. Users can take a quick skin quiz on the website to see which products are right for their skin.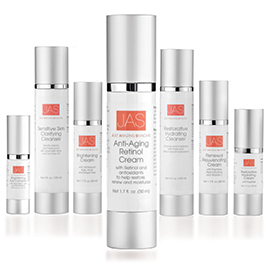 The products were introduced in the office when the first run of boxes was delivered to the house. Becky thought, "Now what. How will I sell all of this?" She began by sharing the products with friends and family and the reputation of Just Amazing Skincare grew. Her basement became her distribution center. She set up an online store and spread the word though the social media channels she had set up.
Becky feels great knowing that she has built her own new business around her husband's skincare expertise. "We work together but on separate things." She loves that her friends now come to her for advice on starting their own businesses. "I love helping others by sharing my path. I feel empowered knowing that I'm contributing to the family and helping my husband at the same time."
VentureMom Tip
Find something new to create around a mate's existing business.