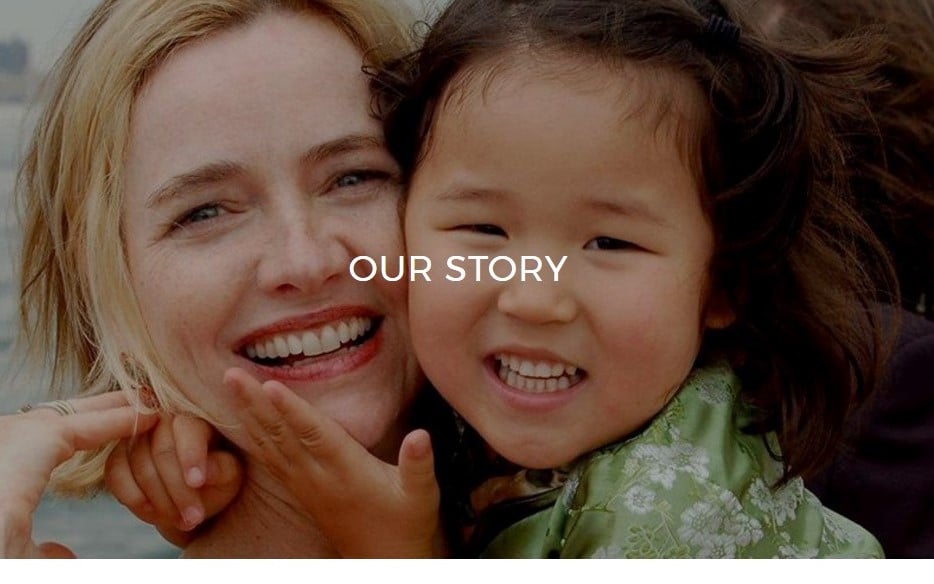 She was a model first and then an executive producer in Hollywood. Tara Fitzpatrick lived a glamourous life, with a wardrobe of designer clothes. She spent her time traveling the world, dining at exclusive restaurants and schmoozing with Hollywood associates most nights. Then everything changed, "As I closed in on 50, I had lived a glamorous life. But more than anything else, I wanted to be a Mom. So a few years ago, after a long and arduous process, I adopted my daughter, Maud."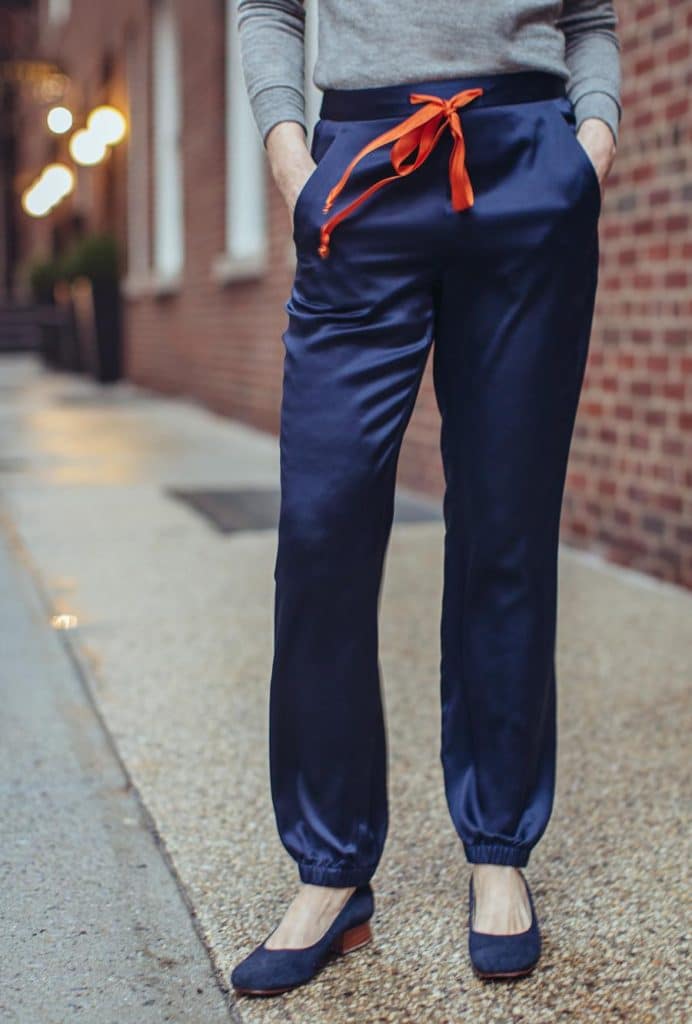 Tara's life slowed down and she was beyond happy. However, she was now raising a child who didn't speak her native language, had survived a tough early childhood and who wanted her attention all the time. Tara needed a wardrobe for her life as a new mom.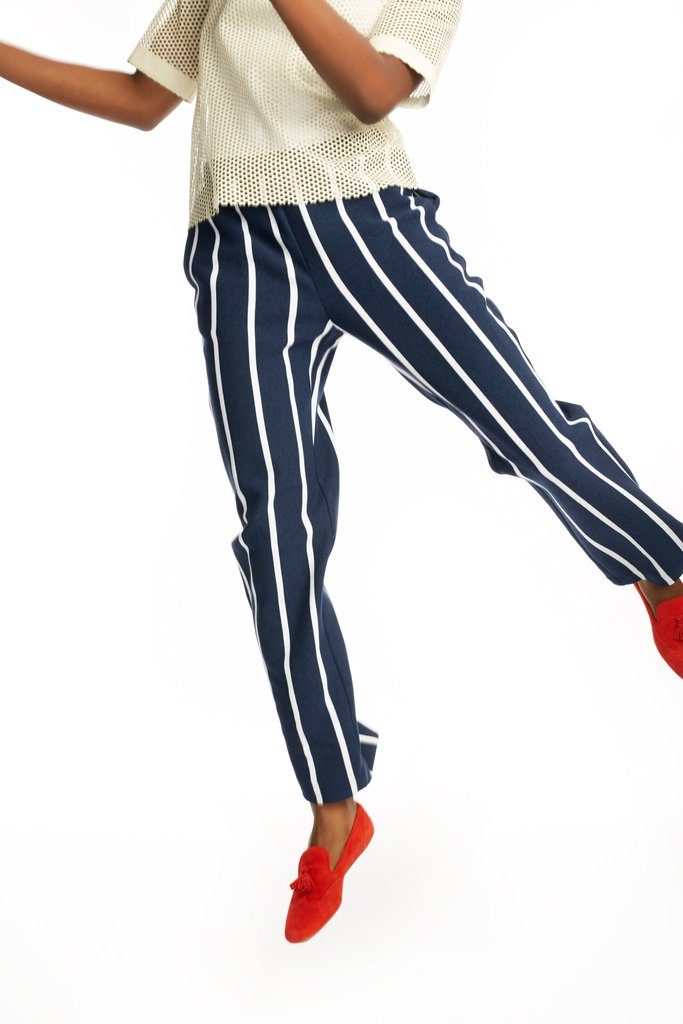 Finding comfortable hip things for Maud was easy but she discovered that she couldn't find comfortable pants to throw on for her days schlepping around the city. "I wanted an outfit that made sense at school drop-off, the playground and coffee dates with my friends, and also the occasional date-night."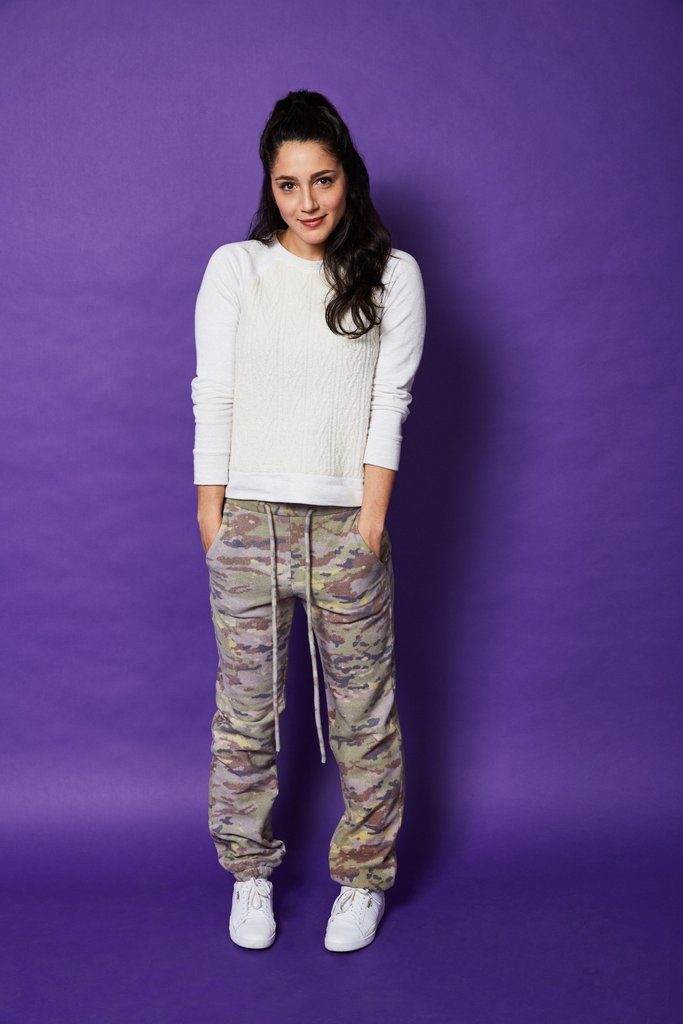 That's how Twig Pants were born. Tara first hired a consultant who knew the fashion business to guide her. Then she found a manufacturer and created 20 samples. She hosted a couple of trunk shows and took orders. This way she didn't have to fund a large inventory. But it took longer to deliver than she had hoped and she had to tweak her process.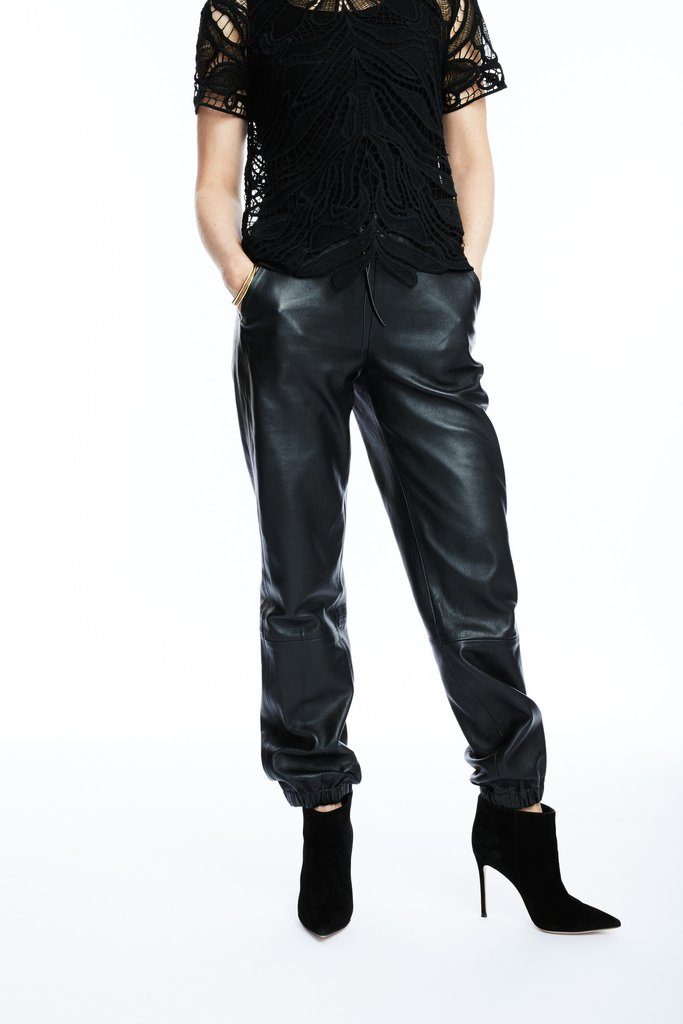 Tara was learning the business as she was working to get the process in order. Tara's dining room became her office, her sister's home became her distribution center and she set up the new clothing line on the web for ecommerce. Tara also wanted shoppers to have control over the product. "We want clients to be able to customize their pants so they can choose a fabric, a tie or no tie at the waist, and gathered at the ankles or not. Then we get them made and delivered."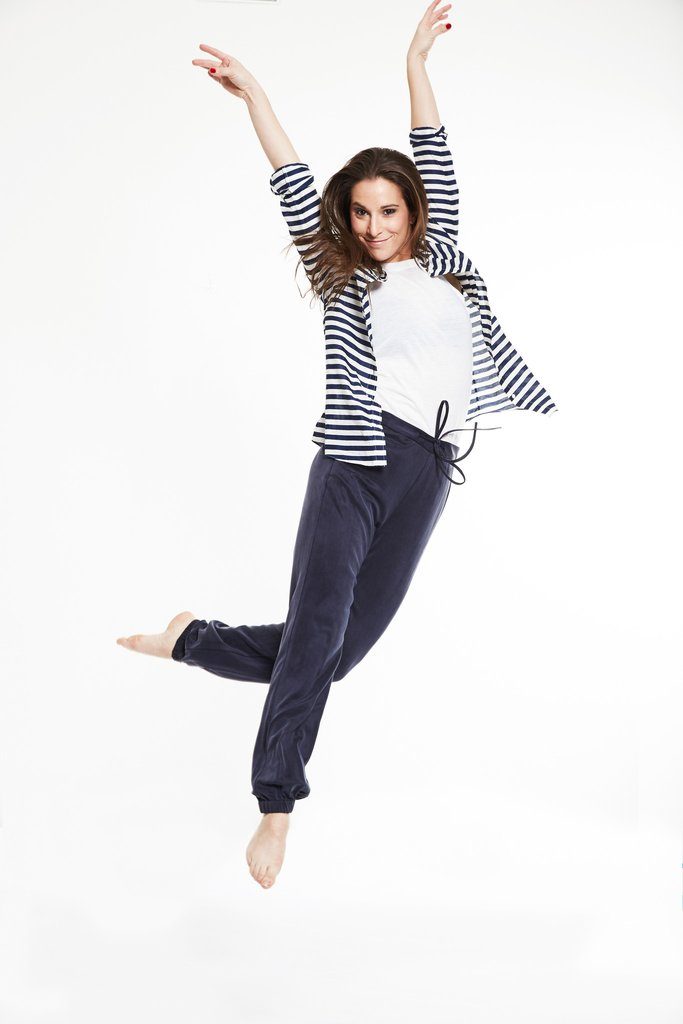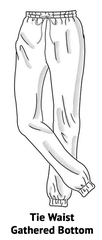 The name pays homage to the model Twiggy and point to the gathers at the ankle, like a twig. Tara says Maud, who is almost 9 and an avid ice hockey player, loves her mom's new business and wants her to add a kids' line. That is next on Tara's docket. "My pants are for all the mothers and women out there who don't want to give up on style for the sake of comfort."
And Twig Pants give back. For every pair of pants sold, a portion of the profits go to one of three organizations helping women and girls: Glamour Magazine's, The Girl Project, Made in the Free World, and Every Mother Counts. Not only that Twig Pants support their local community by being made in the USA. Now that's good business.

VentureMom Tip
Start a business that is "to order" only so you don't stock inventory.
TwigPants.com   to order.