Love this new line and can't wait to wear these dresses on the tennis court!!!!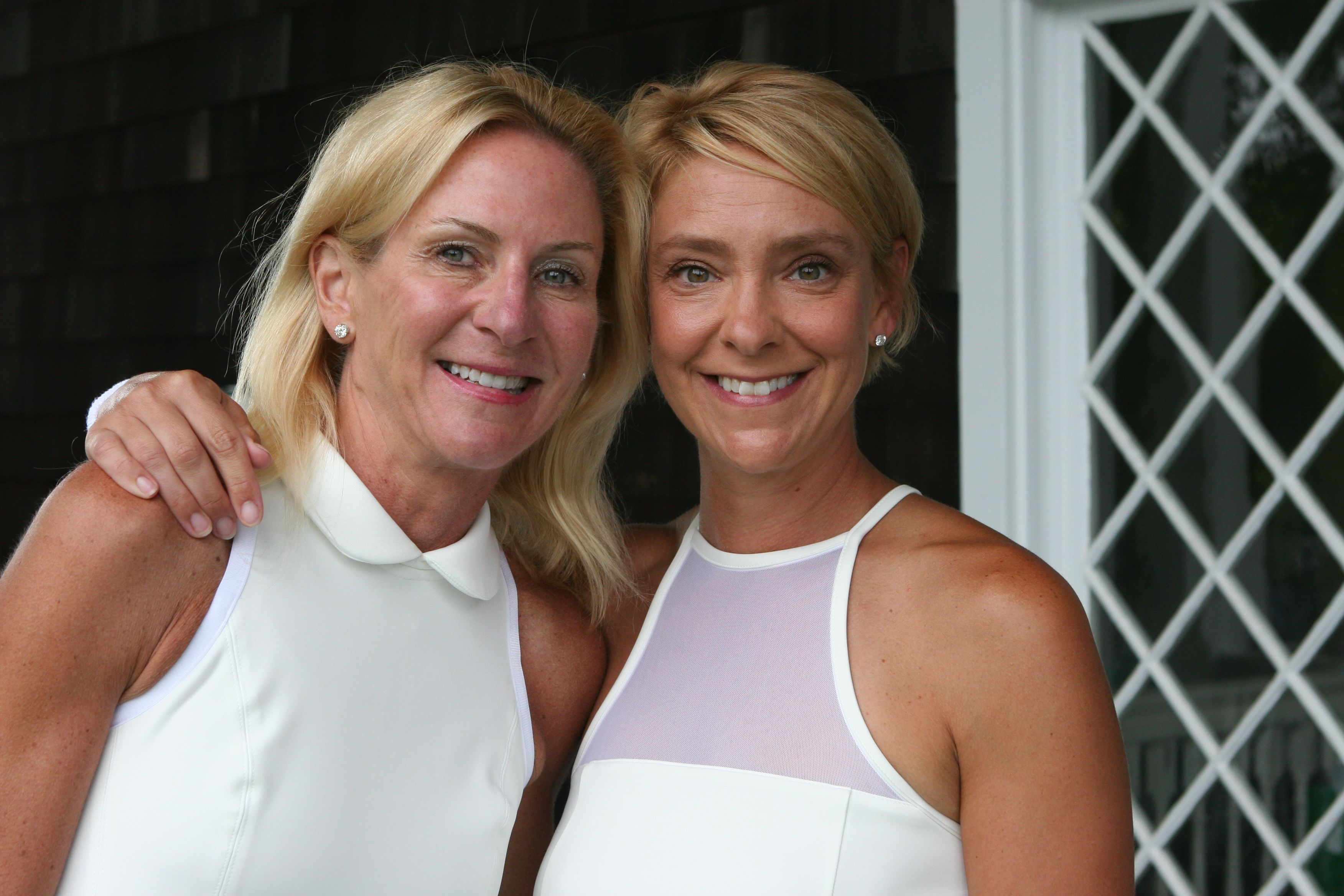 When a friend asked Meagan Ouderkirk for coffee to share a business idea, her interest was piqued, "I was on vacation in the Hamptons and this acquaintance lived in Sag Harbor. She knew I had worked for Ralph Lauren in my past life." Antonia DiPaolo wanted to talk to Meagan about designing a line of golf and tennis wear that was feminine, flattering and could be worn around town while running errands without looking like a mess.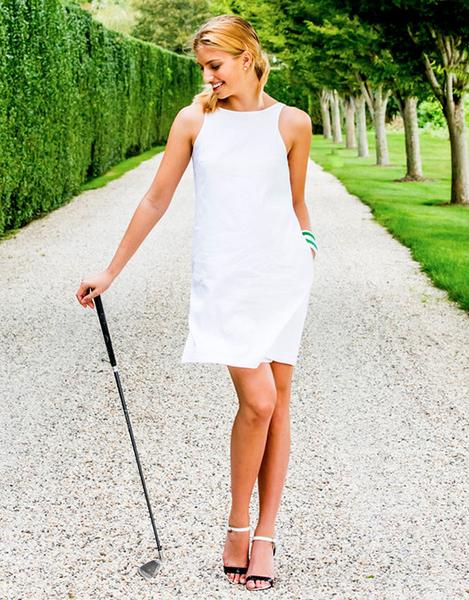 Antonia felt like she always had these great business ideas but never acted on them. She had just turned 40 and was ready to make something happen.  "The idea was to create athletic wear that was inspired by cocktail attire. We both fondly remembered the halcyon days of tennis and golf but in this age our outfits end up as an all day wardrobe."
Meagan liked the idea and the two women started their venture by hitting the fabric stores in Manhattan. This was not productive. They couldn't find the kind of stretch linen they wanted in their active wear. "We hired a production manager to source the right fabric and started with a design for a dress." A pattern was created and a "tech pack" was created for the first two designs.
"We wanted our dresses to be forgiving and hide any bumps and lumps that may be lingering from childbirth etc." The first item was called the Quimby Dress. Next they designed a dress that would protect the chest from the sun, the Dune Dress. "Our first fit model was too couture. We needed a normal size woman and used the fit model for Under Amour to create our sizing." Then it was on to designed skirt, shirts and tops.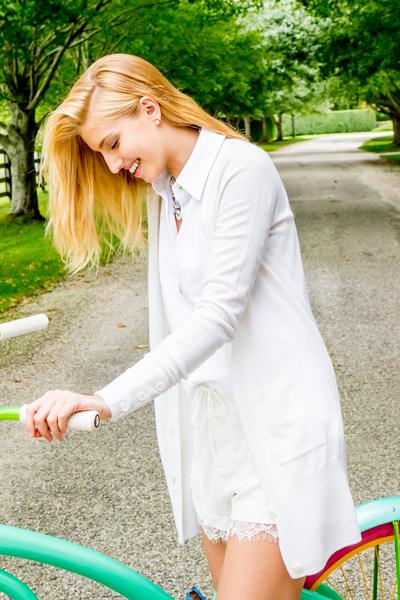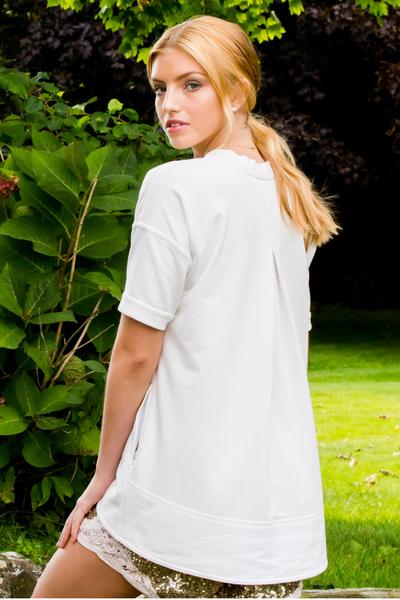 Meagan and Antonia sourced a special button for their developing line as well and it aligned with their new name.  It had 6 holes and was sewn with green thread to show an H. The name? Both women had summered for years in the Hamptons and knew well, the hedge lined streets and country clubs in the area that are kept private with the tall manicured hedges. So Hedge it was. Green and white were the colors of a tennis court and the logo is part of the lines from the court, very clever.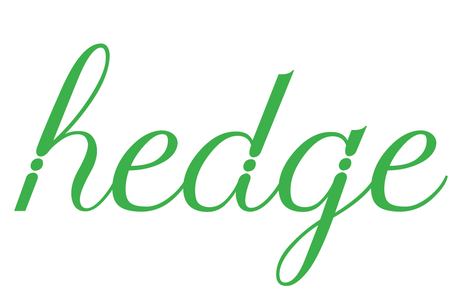 They started with 9 pieces in their line and placed a small order. "It was so scary; we'd never designed clothing. What if it wasn't good enough, what will my friends think? How will we sell?" Meagan and Antonia had a trunk show in Manhattan. Their first sale was to a friend and they say, "It felt so great to see someone pay for our creation."  Meagan tells of the man who laughed at the designs because they were so fancy but then he shared the names of pros at several county clubs in the area. They reached out to thos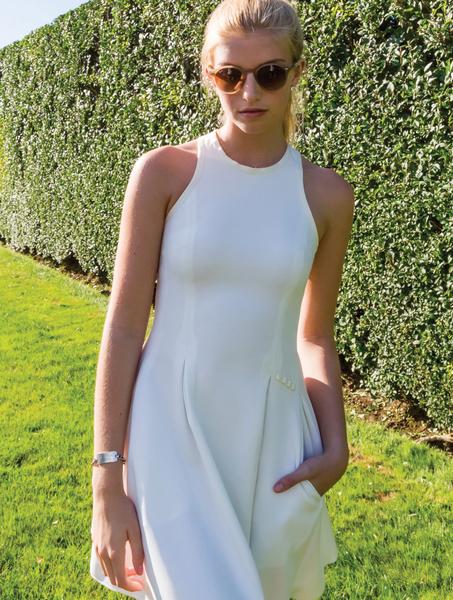 e pros and sold out of their first run.
"People used to really dress up to play tennis and golf and we want to bring that elegance back to the courts." Meagan says, "I put so much energy into my kids, that when they became more self-sufficient,  I needed a new outlet with my extra time."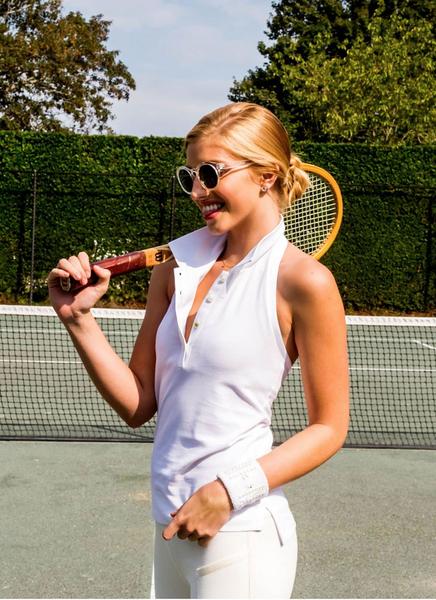 Meagan and Antonia have many ideas for Hedge but they want to grow slowly and thoughtfully. "We're adding to our line with men's and children's wear this Spring. We are designing classics that will last for years and the opportunities are endless."
VentureMom Tip
Take a classic athletic outfit from yesteryear and recreate and update it for today's athlete.