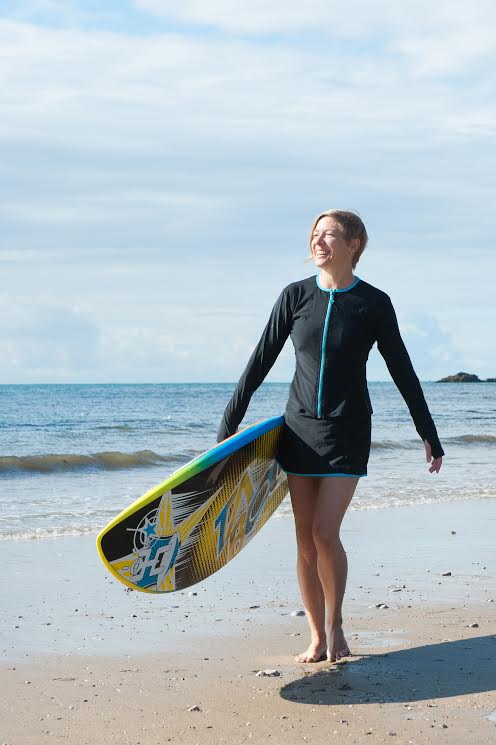 They've known each other since middle school but how did they end up in business together? Brett Westerlund was visiting Beth Van der Eems on Shelter Island, where Beth and her family, who live in London, spend summers. They're both active on the water all day in the summers. But with skin cancer on the top of their minds, they were looking for a bathing suit that would provide more coverage especially on their backs. "This is where the sun beats down all down when you are paddle boarding, sailing or kayaking. We couldn't find anything that looked great and gave us the coverage we wanted."
So the two women started to think they should create what they were looking for. Brett and Beth wanted something that was fashionable and sporty, not frumpy. The two women fleshed out some ideas and had Brett's niece, who was in fashion, come up with some sketches. Then went to work on how to make their venture for a swimming line come to fruition. First order of business was to find a fabric that has a SPF, or sun protective factor.
Brett says, "We were able to source the fabric in the US." They also found a manufacturer who would do small lots in California. Leksi, Brett's niece created a pattern and they asked for their first samples.  "We did three reiterations of the set and settled on the one we liked best."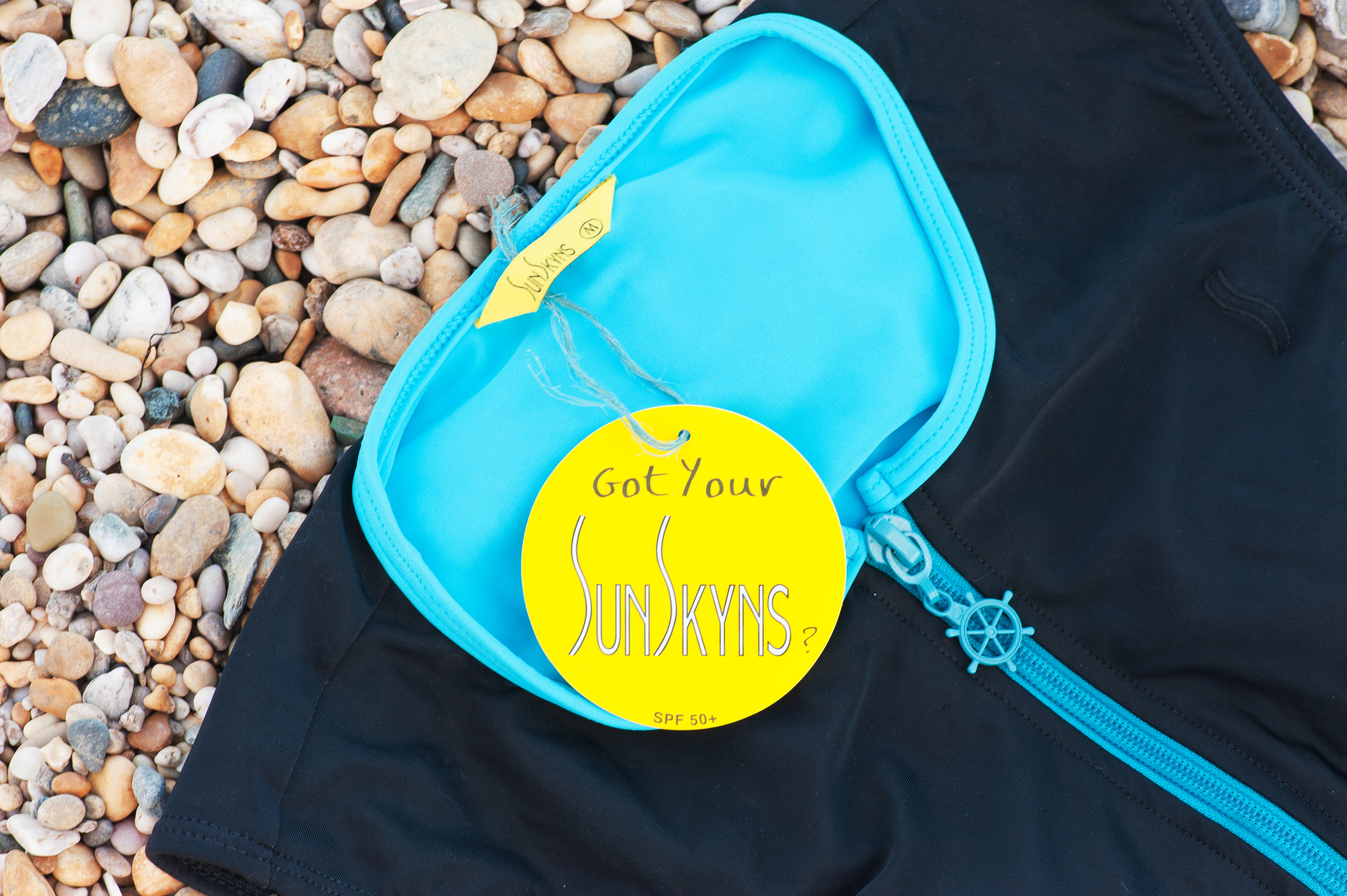 Now they needed a name. Brett and Beth first thought about Seal Skins because the fabric was slick and soft but being environmentalists they didn't want any negative connotations with animal rights activists.  "We thought about what the purpose of our product was…. protection from the sun….. sun skins….. and settled on SunSkyns with a play on the spelling."
Brett had a friend do the design for their logo and hired a freelance web designing (another VentureMom) to create the web site. "Our first manufacturing run was scary. We'd invested a great deal of our own money and now we had to sell our product." The two women set out to create a marketing plan. First up, was a trade show for Cruises. "It was a total bust and cost so much. We were in an area with no traffic and found that customers really wanted to try on the items."  On to Plan B. They hit the streets visiting shops that might be a good fit and were in luck. The stores liked the line and started to carry the ensemble.
There are three pieces in the SunSkyns line, a bathing suit, a skirt and a jacket, everything you'd need to go from the water to a café.  Each piece is made of light-weight compression fabric in black, with aqua trim. The bathing suit covers your back and décolletage with a big zipper in front. The jacket has long sleeves with hand holes so your hands get protection too.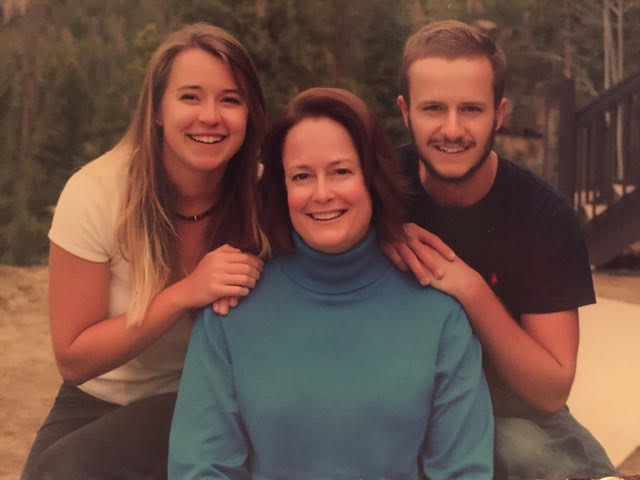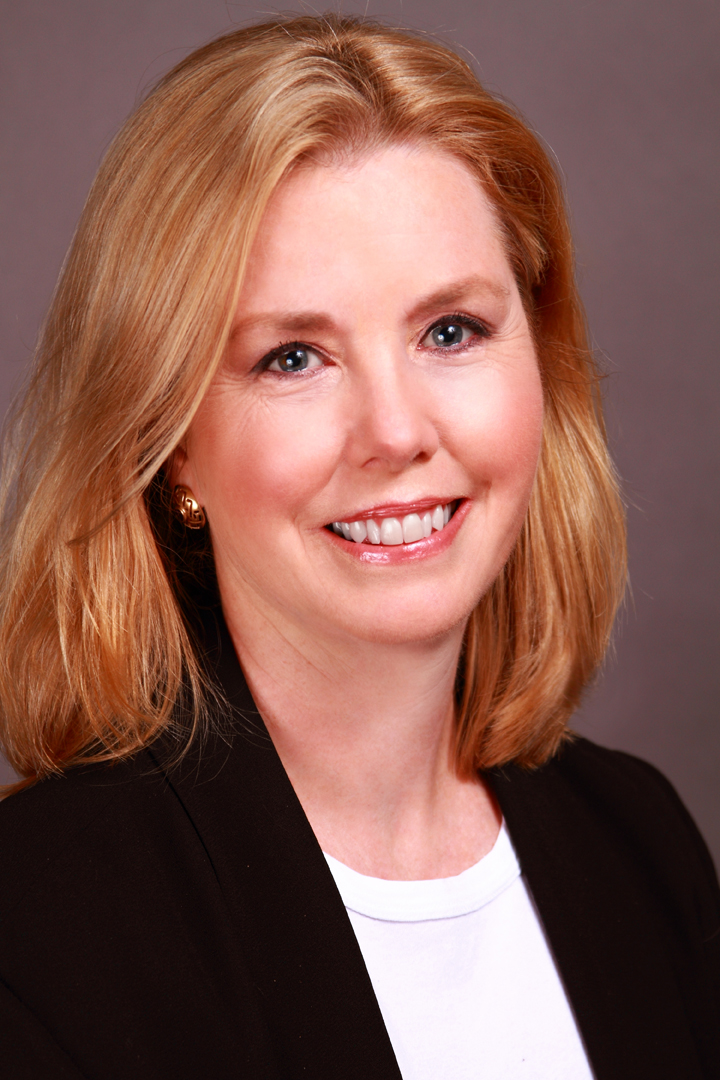 Who wants crepey skin and those ugly age spots that the sun can cause anyway.  And the skirt is easy-on, easy-off, for a more covered look to leave the beach. Beth says about starting a business, "This whole experience has been slightly unreal, but I feel really good knowing that these products help women protect themselves from the sun while staying active and healthy."
Brett and Beth are both working to get SunSkyns into as many stores as possible and to spread the word that there is attractive swimwear for the active woman looking to protect her skin.  Beth says, "Starting a business is like having another child.  It requires lots of care and attention."
VentureMom Tip
Develop a product that fits your needs and you can't find in the marketplace currently.