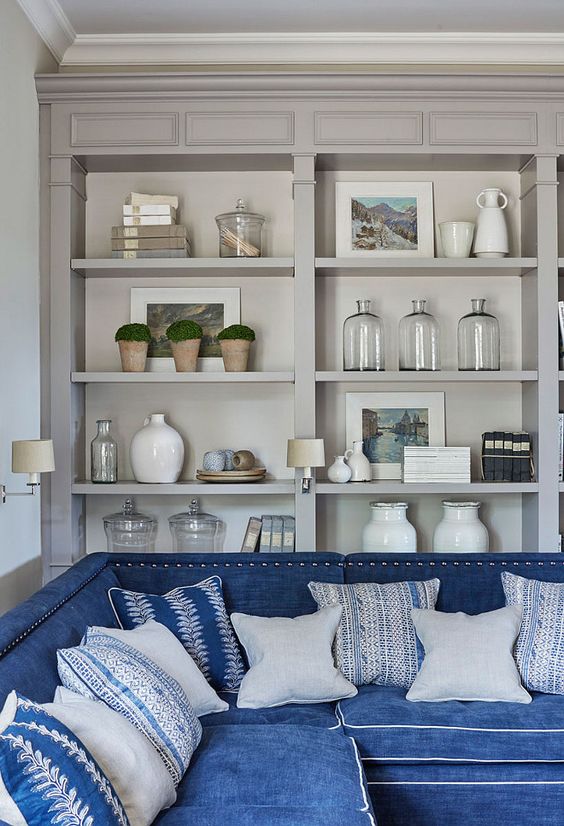 Bookcases became her calling. With a career in interior design, Susie Earls worked on entire rooms and homes but her path to specializing in bookcases was an unexpected turn. Early in her work life she was in charge of cataloguing items for Sotheby's Auction House. Exposure to small collectables would serve her well later in her career in building a niche specialty
It was after Susie left a job in advertising to stay home with her children that her artistic side developed. "I took classes in decorative painting, glazing walls and I started working for a very eclectic store as a stylist." Susie was in charge of re-merchandising the window displays on a regular basis.  This allowed her to experiment with displays using items from the shop.  "Through this experience  and later with my own store for several years, I realized I loved accessorizing but didn't love the retail aspect of being in the store all day." Susie spread the word that she was available to help clients with their home decor and her career took off.
But it was a turn in the overall economic market that pushed Susie to create a niche within her venture. "When I saw the design business take a downturn, I knew I needed to create specialty income streams."  She loved the drama that a bookcase could add to a room's esthetic and her painting classes came into play as well. "I saw restyling bookcases as a way to meet clients and do multiple small jobs. I often begin by painting the back wall of a bookcase in a dramatic color and texture to highlight the displayed items. Bookcases can be done on a budget and give a room the look a client wants without breaking the bank."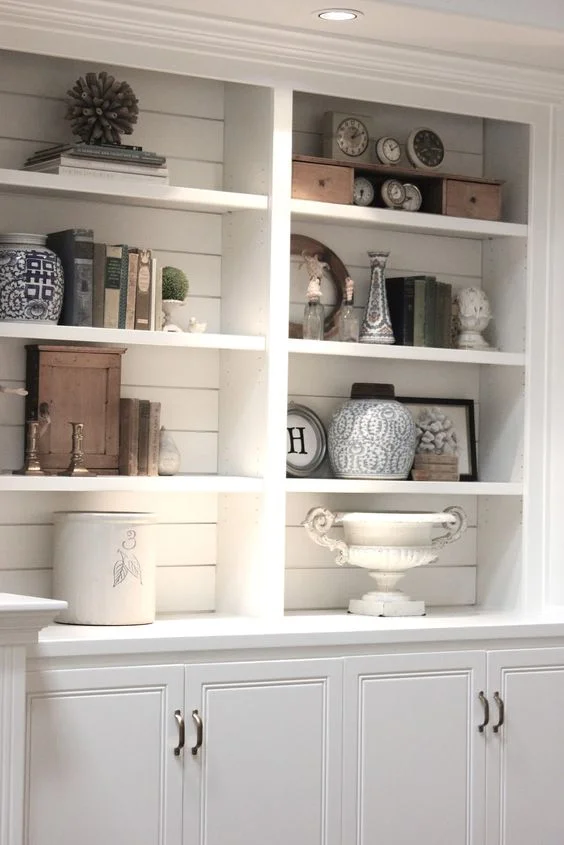 Susie sources all kinds of things and matches the collectibles to the room and it's decor. "For large rooms with higher ceilings, I love displaying dramatic pieces. And in a more modern decor, Lucite and chrome can create a very cool eclectic look."  Sometimes Susie paints the entire bookcase a color and adds texture. She can also use what a client already owns to create a unique style. In this case she would charge for her time, which further keeps the budget in line.
One of her favorite projects was in a house with very high ceilings and a large set of bookcases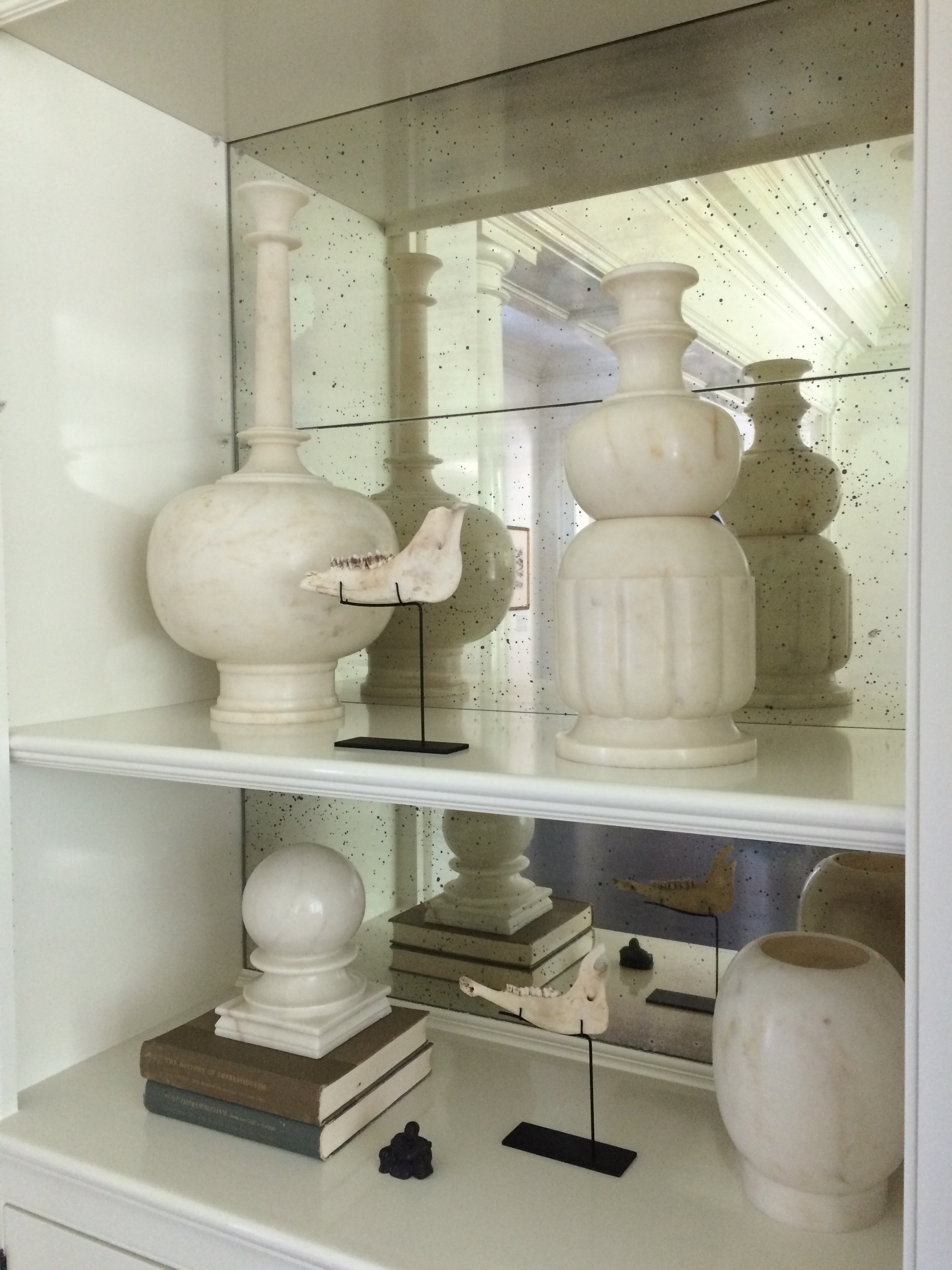 . Susie collected large white objects and painted the entire bookcase a titanium gray to create a contrast with the pieces and a very dramatic fresh presence.  For another job, she lined the back wall of the bookcases with antique mirror and used a group of white marble vessels that the owner had collected over time.  Do books every make the case? "Yes, books can be used in so many ways other than just lining the shelves."
Susie believes she is expressing the client's personality when she works, "I find that bookcases represent a homeowner's heart and soul."  She even redid a wall in her daughter's dorm room by painting it a dark gray and adding shelving. She received rave reviews from this difficult clientele. "I used baskets and bowls to give my daughter places to keep her things organized."
Susie has taken her design business and created a new income stream with a skill that she enjoys.  "I love taking an empty bookcase or one that is not seen in its best light and transforming it to reflect a style and mood."
VentureMom Tip
Add a unique service to an existing business to create another income stream.