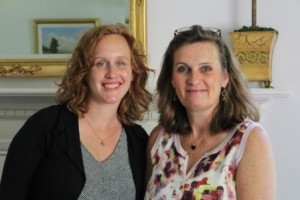 Their past ventures prepared them for this one. Since 2007, Sunan Jones loved to sell things on Ebay whether it was furniture, handbags or clothing, she had figured out the system and became very adept at listing things and getting them sold. So much so that her friends began to ask for help. "People would come to me when they were redecorating and ask me to list the things they no longer wanted. It was great until 2008 hit and fewer people were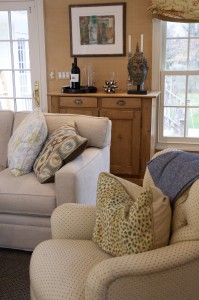 redecorating so my focus shifted to smaller items."
Alicia Hart had started a web site called Rid It Right that offered a directory of places to get rid of just about anything from mattresses to clothes to paint cans. She has an organizational business and clients always ask her to help them sell large pieces of furniture. One day the two women got together over coffee to chat and talk turned to business. Alicia says, "We came together and had the same idea to sell furniture for clients. We thought of a way to formalize what we both had been doing on the side and make it a real business."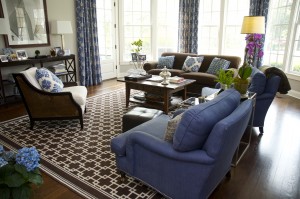 The pair came up with their name, Upscale Resale CT, set up a web site and laid out a business model of how it would work. Sunan explains, "We get a call, go meet the client and see the items they want to sell. We take photos, get any history, take measurements and recommend pricing." The client keeps the item in their home and gives Upscale Resale CT an exclusive right to sell the item for 90 days.
Sunan and Alicia then go to work marketing the item. "It's so much more than just putting the items on our site. We use social media, search engines, and other listing sites to get pieces sold. We screen and communicate with buyers to complete the sale, including arranging pick up. That is our added value, we do it all." Once they collect payment for the items, they send a check for 60% of the proceeds to the client. The buyer pays for any moving costs, not the seller. "Right now we have over 200 pieces on our site that we are marketing. We also do a weekly email blast showing our followers new arrivals."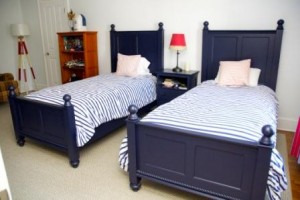 Alicia says, "We are a consignment shop without the shop." Upscale Resale CTstarted in June of 2014 and got some local press that helped spread the word on their new business. Sunan set up the ecommerce piece by teaching herself the technical aspects that were needed. "We have things at all price points and love that shoppers can be at home in their pjs looking for unique beautiful things. The most unusual thing we sold was a cast iron stove that was snapped up in 25 minutes. We placed it in the right spots."
Sunan and Alicia feel the market is booming, "With so many baby boomers downsizing and families moving to the area there is lots of great inventory to be bought and sold and we are here to make it easy." They also believe the culture is changing and people believe in repurposing things rather than buying new. They have 7 kids between them and love the flexibility the venture provides.
Alicia says, "It was a no risk proposition from the beginning, we just had to add our hard work. I love having a partner and we love our business!!!" Sunan echoes that sentiment, "It's a great feeling knowing we've created something that we can be proud of." Making a profit from the beginning and with no start-up capital, seems these two model VentureMoms have hit on something that works.