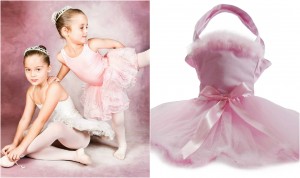 Her hobby as a costume designer for theatre productions came in handy when her girls asked for a favor from their mom. Shelila Culver majored in fashion design and was in charge of visual merchandising at a large department store. She also taught art. But when her girls who are now 7 and 11 came along, she left her career to become a stay at home mom.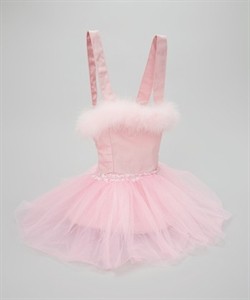 "My girls are so into dance and take multiple classes each week. One day they asked me to make them a bag to carry their dance wear and gear." This is when Shelila looked to her past skills. "Overnight I had the inspiration to make the bag that looked like a ballet costume using a small leotard and a tutu." Sewing them herself, the bags were darling and useful gifts for her girls. She thought, "I hoped they'd like them and that would be the end of it."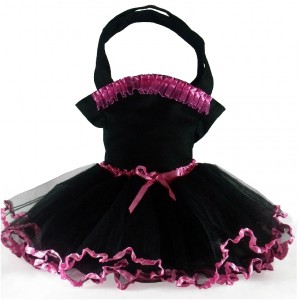 But that wasn't the end of it. When her girls brought their cute ballet bags to class all the other ballerinas had to have them too. Shelila had no plans to start a business with the bags but when her husband did some research and found out nothing else like it existed, things changed.
"My husband has had his own business for years and he said we should start with a patent." Shelila filed a patent that covered all sizes of the bag which they named Culver Cutie, using their last name and their nickname for the girls. Knowing she would need some help, Shelila found seamstresses from a local fabric shop to make the bags on a one by one basis. Her first sales were to her daughters' dance classmates.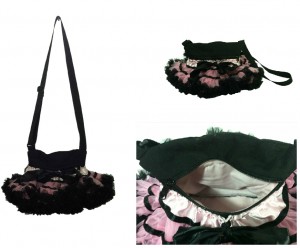 Shelila then decided to grow. She reached out to buyers at shops in her area and got wholesale orders. "Demand was so high that I had to find a manufacturer. I just couldn't keep up." Shelia was adept at merchandising and she did some research on line for marketing her one of kind product. This dedication took her to new heights.
"I found a contest being run for entrepreneurs on a morning show web site and submitted my idea. It got picked up." The TV segment featured Shelila's bag with Tory Johnson of Spark & Hustle who hosts flash sales on ABC New York and Good Morning America. Culver Cutie was featured three times and sales skyrocketed.
So what does her day look like now that she is running her own business, "I found an office 15 minutes from my daughters' school and I go in usually 2 – 3 times a week from 9 – 2:30 when they are in school. It's the perfect set up." Shelila spends a lot of her time on promotion and getting to know editors of magazines and web sites. She also attends women's entrepreneur's conferences, "It's so great to meet other women who have their own businesses."
And what do her girls think? "They love to tell their friends that their mom designs dance bags." The girls even give Shelila ideas for new styles . "And I owe it all to them. I never would have started this venture if they hadn't asked me to make bags for them."