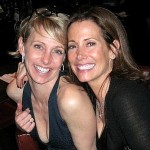 When all of her friends kept talking about how hard it was to juggle everything from emails, voicemails, magazines, iPad apps, to-do lists, vacation plans, birthday parties, kids' classes, exercise and everything else, she figured there must be a business venture in the idea of simplifying the lives of busy families. Nancy Parmet Cook had worked for HBO, marketing movies and the HBO brand, but left to raise her kids. "When my youngest went off to kindergarten, I thought now that I have more time, what do I want to do."

Nancy loved the entertainment field but it was too hectic and fast paced to manage with three kids who are 10, 9 and 7. "I wanted to simplify my life, not make it crazier." Finding tons of articles on improving and simplifying family life, Nancy decided a blog would be the ideal way to provide a forum for women looking for the same answers that she needed. Roping her sister Debbie in to help, they reached out to experts from multiple fields including nutrition, organization, and education among others and asked them to submit articles for their site, which they named Crave Simple. "My son helped us come up with the name. It's what we all seemed to crave, a simpler way."
Offering a link back to the writers' sites was the exchange for the articles. "We gathered a team of 19 experts to write for our site." You'll find articles on everything from entertaining house guests without stressing, to managing friendships, simplifying kids' schedules, making cooking less of a thing, closet organization and more. And then we went one step further. There are so many trunk shows and boutiques, but bloggers don't have a product so it's not usually a good fit for them. But Nancy and Debbie had an idea.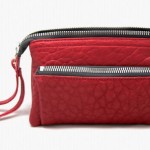 They noticed that women needed to simplify what they carry around and in what bag. Whether it's a diaper bag, an everyday bag, an exercise bag or an evening bag, women always needed the essentials – a credit card, a phone, lipstick and a key. "We wanted a small dream bag. So we created the Crave Simple bag with a designer in Manhattan to get exactly what we and women everywhere needed – a simple good quality bag that could be transferred from bag to bag depending on the activity, whether taking the baby out for a walk or going to exercise class. Debbie had some fashion experience but we were both really new at creating a product from scratch."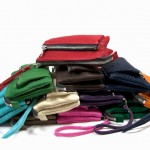 In March of 2013 they sold their first bag, that comes in 9 yummy colors, to friends and sales grew from there with Nancy using her basement as a distribution center. At the same time they launched their web site with a friend of a friend helping them build it. Having a product to sell allowed Nancy and Debbie to attend the boutique fairs and trunk shows, to not only sell the bag but also to garner followers for their site. "The Crave Simple blog and web site is about creating a simpler lifestyle." Nancy and Debbie didn't know anything about being bloggers either, they learned as they went along. "I googled how to start a blog and took courses on line."
Using social media, the number of Crave Simple followers is growing and sales of the bag is too. When asked what the best part is, Nancy says, "We love working in my pajamas. We write posts, edit post and curate posts. And we're always looking for simplifying ideas. Anything we think will help make life just a little bit easier. "
Starting a business is always a challenge. "You have to get over the fear factor and just jump in. "
Contact: cravesimple.com 20% off of the bag on the Crave Simple site
VentureMom Tip
Create products to go along with a blog for expanded marketing options.