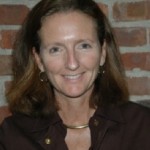 "In my wildest dreams I never thought I'd be a software entrepreneur." So how did Darcy Ahl go from riding with her 16 year old son on Hwy 95, to running a start-up company? It was an experience she had when her son had his learner's permit. He was driving and Darcy was a passenger when both of their phones rang. Darcy answered hers to speak with a client and her son didn't hesitate before fumbling in his pocket to retrieve his phone. His driving immediately became erratic and dangerous, causing Darcy to hang up and ask her son to do the same.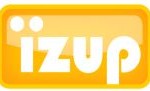 Returning to her office, Darcy sat down across from her partner at the executive recruiting firm where she worked and commented that she wasn't ready to be the mother of a teen-aged driver. She said "I wish there were something that would stop kids from using their phones while driving." A light bulb went off for these two parents. Initially thinking along the lines of a chip in the phone and a chip in the license plate, Darcy and her partner began their research. As recruiters, they knew how to find the right people for the right jobs. They contacted a team of software engineers and created a plan to develop a GPS based phone application that would turn a phone off when it was traveling at more than 5 mph.
"Sending your child out the door with a set of keys is frightening enough without the thought of them being distracted by talking or texting on the phone. Phones are a lifeline to teens, they can't help themselves; they feel they must answer." Darcy learned that 7000 teens die every year in auto accidents and there is a fatal crash every 14 minutes. "If our application shut out those distractions – no texting, no talking, no checking Facebook, no tweeting – we would have something valuable." Darcy and her partner discovered there was a large market of teenagers and mobile workforces that could use this application.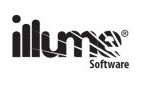 To help validate her idea, Darcy put together an advisory board that included Senators Bob Kerrey and Tom Daschle. With funding from friends, family and angel investors, a start-up team was assembled in Massachusetts, a hotbed of technology talent. After a successful beta test of the application, IZUP, (pronounced Eyes Up) was born. Some ask, what if you have the application and you are a passenger in a car and your phone turns off. Darcy suggests a novel idea, "Why not have a real conversation as a family on the way to Grandma's house for Thanksgiving?" IZUP does offer a password protected override and allows calls to preselected numbers and 911.
The company, Illume Software, is working with insurance companies to offer discounts for drivers who use the application. Expansion plans include international markets and additional uses for their location based technology. With a 9 member team running the company, Darcy is free to focus on getting the word out about IZUP. As the Vice President of Public Affairs, she spends her time hosting events around the country for teens, parents and others. Still working as an executive recruiter, Darcy splits her time between the two companies. Her children ages 20, 18 and 13, often attend presentations and serve on the teen advisory board of the company.
From the idea to her first sale took 3 and half years. "There have been many ups and down and mistakes along the way. You have to have a lot of grit and desire to bring your idea to life. Sometimes you feel like you're at the edge of a cliff but if one life is saved by our application, it will all be worth it."
Contact: getizup.com
VentureMom Tip
Create something you see a need for.