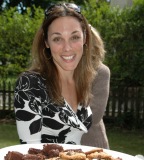 Like so many ventures, this one started with a pre-school auction. When Janine Vairo donated a children's birthday party including everything from paper goods to party favors, her friends said you should do this as a business. Coming from an advertising background, she had some experience in packaging and marketing. So when she began her new venture, packaging was key.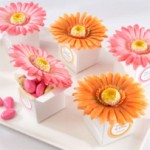 Quickly realizing that most moms want everything to come from one place, Janine had an idea. "When you're doing a kids party, you have to get the invitations from one store, the craft from another, paper goods from another and the goodie bags from yet another." Janine saw a need that would help mothers everywhere, by putting everything a mom needed for a kid's party, in one box that she could sell. She called her new venture, PartyStyle Box.
And Janine wanted to offer a quality and uniqueness that you can't find at a big party store. One of her clients said, "It made the party so easy for me and I'm still getting compliments that it was the best party ever!!!" Janine has a gift for finding unique, whimsical things that make kids happy and a party memorable.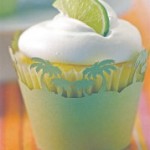 Janine sources everything from the favors, to decorations, to the craft items, to the tablecloths and napkins. She doesn't do food but she includes a recipe for a dessert or another food item that will go with the theme of the party. And what about themes. Janine offers a variety of fantasy party themes such as a garden fairy tea party, pampering spa and makeup parties, fancy nancy, sports, and pirate parties , all great ideas for both girls and boys. And she has really creative ideas like a party centered around watermelons or ice cream, not your usual themes. She even did a chocolate themed party for kids at a store called Chocopologie. "Starting at about $20 a child, all a mom has to do is open the box and they have everything they need to create a fun and stylish birthday party for their child."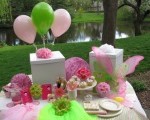 As her reputation for throwing fabulous parties grows, she's even been asked to do larger events, like the opening at Weed Beach. Going with the beachy theme, Janine donated a fun key lime pie cupcake recipe and key lime candy for the goodie bags given to those attending the event. And this was a big event. Janine says, "My husband loved the hundreds of favors and bags all over the dining room."

She is creating brand recognition for herself and her venture. You know it's a Janine Vairo party when you see the flower balls floating in the pool at a party, or hanging from the ceiling or the flowers made out of balloons or one of her many other cool ideas. This mom is so creative.

Cookies are a specialty as well. You can find her recipes for dark chocolate coconut cookies and pumpkin spice chocolate chip oat cookies on the local Patch where she blogs about party food and ideas. Getting assignments through word of mouth, Janine's reputation is growing. When asked if she wants to scale or stay local, she says, "I'm not sure. I love doing this and I would love to do more, so we'll see where it takes me."
Contact: partystylebox@gmail.com, www.partystylebox.com
Be sure to mention VentureMom when you contact Janine.
VentureMom Tip
Do what you love.