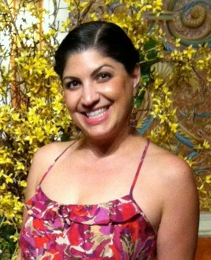 Italy has played a role in shaping this mom's venture. When Doreen Godfrey found herself at the crossroads in her life, she went to Italy to visit her beloved family. On a solo day trip to Verona she came across a street sign that read Vicolo, or in English, "pathway." Having always dreamt of starting her own business, she was struck by a thought – Vicolo Mio! My Path. It was what she set out to find.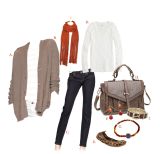 She knew fashion was her thing following a career that took her from the receptionist desk at Seventeen Magazine, to national sales at BCBG (as wells as stops at Tommy Hilfiger and Gerard Yosca) in a matter of a few years. "My Italian mother and grandmother were instrumental in cultivating my love affair with fashion." After several years in the industry, Doreen says, "When I traded my Prada for Pampers and left fashion to become a mother, I had to recreate my wardrobe for my new life with children."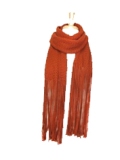 To keep her fashion passion fulfilled, Doreen created her own style, "I would throw on a scarf, bracelet, and earrings to pull a look together. Women started asking me where I shopped and asked me for advice on styling their outfits." Her path became clear after the birth of her second child. Doreen decided to reach out to her old fashion contacts and host a holiday party so her friends could have access to the fabulous accessories that she wore. Her new venture became Vicolo Mio, the perfect name that aligned with her new life.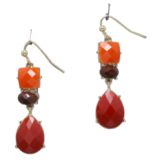 In December of 2011, Doreen gathered and displayed her accessory collection in her basement. The kids playroom became her shop. Vicolo Mio carries necklaces, bracelets, rings, scarves, handbags, and seasonal accessories – all the fun things needed to turn jeans and a t-shirt into an outfit. "Women always want to look stylish, and in the current economy, accessories are inexpensive and easy way to change a base outfit."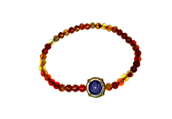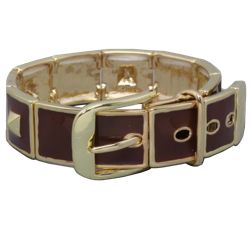 Shoppers at her first event, started sending photos of pieces they couldn't resist to friends and telling them to come to the gathering – Vicolo Mio went viral just like a high school party. With a three and one year old, Doreen isn't ready for a store front just yet, she's happy with the "by appointment" boutique in her basement .
"I love that I can get my fashion fix and share my love of accessories with women who are looking to spruce up their look without spending a lot." Her advice on fashion, "Follow your own path."
VentureMom is so excited to have Doreen guest posting in our new column, What Would VentureMom Wear.
Contact: doreen@vicolomio.com, www.vicolomio.com
Mention VentureMom when shopping and receive 10% off.
VentureMom Tip
See if your old contacts can help you with a new venture.