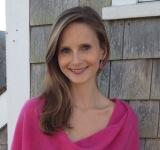 While summering with her family in Nantucket, she worked for the local Ralph Lauren retail shop. This landed Emily Hollister a coveted spot at the store in Aspen during the winter months. But engaged, she wanted to establish roots in the community where her future husband had a business. Emily returned to Nantucket to manage a local clothing store. Often daydreaming about having her own shop, one day Emily walked by the perfect location. "It was the only store on the island with windows on all four sides, the light was fantastic," she knew she had to take a chance.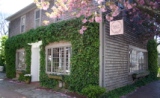 Her daydream began in December of 2009, she signed a lease in February of 2010 and she opened her store 2 months later in April 2010. "It was a whirlwind," Emily then went shopping, "I was so nervous placing my first order at the shows in New York but now I had a store to fill." Needing a name, she took her inspiration from her two maternal grandmothers, who were also good friends, but different souls. Milly was sassy and Grace was sweet. Emily thought that was a great way to describe the style of clothing she had planned for her new venture, so the store became Milly and Grace as an homage to her sassy and sweet grandmothers.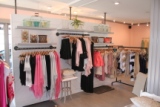 Emily did have a some education in writing a business plan and making financial projections. She had attended Babson College, where the focus in on entrepreneurism. "I always thought about having my own business. I like the fact that the return I get back is comparable to the effort I put in."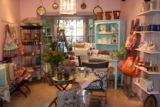 She trekked to Atlanta to find her vintage look in home goods for the store as well offering pillows, planters and gift items. When asked what her style is, she says it's a fresh take on feminine. "I like to offer clothes that make you feel pretty yet polished and unleash your feminine instincts." With so much focus on preppy and nautical in the local area, Milly and Grace provides a cool style in everything from a casual beach outfit all the way to a formal gown. And there is something for every age. "I have customers who are teenagers and customers who are grandmothers."
Emily thought she would enjoy the business side of her own venture the most but says, " I love the creative part of running a store – arranging the windows and displaying clothing is so much fun." So the store is her baby, what now. "I'm planning to expand , maybe to Aspen and I want to add e-commerce. I hope to brand Milly and Grace so customers know when it's me. " One walk into the store and you see why her style will take her as far as she wants to go. She was even a featured destination in the Henri Bendel's Summer Guide.
Contact www.millyandgrace.com, millyandgrace@gmail.com
VentureMom Tip
When your daydreams can become a reality, do the math, and take a chance.