Who knew a summer vacation to Nantucket would change the direction of her life.  That's what happened to Kathleen Hay when she first ventured to the foggy island in 1980.  She worked in the Morning Glory Cafe with friends as one of her first jobs during the summers of her college years. The cafe had a small adjoining art gallery run by George Davis, who is the designer of the Wedgewood Nantucket china pattern.  The two hit it off almost immediately.  When Kathleen finished school, George had moved to a bigger store on Centre Street and needed a right hand gal to help him run things.  Loving the old world charm and natural lifestyle that the island offered, Kathleen decided to make Nantucket her home.
The store, Weeds, became the go-to store for all things home: everything one would need to complete an island getaway.  With Kathleen and George at the helm, the store was the premier antique and design center for many years.  The experience Kathleen garnered was invaluable, and in 2000, she decided to open her interior design firm armed with the skills she acquired during her many years of working under Davis as his assistant and retail manager. In order to expand her horizons and accommodate her growing clientele, as well as to afford her two daughters a richer life experience than the small island of Nantucket could offer Kathleen decided to purchase a home off-island while maintaining her business base on Nantucket.  Since her business requires constant interstate travel, Kathleen moved her two girls and husband back to her hometown of Northport, NY, where she has the support of close friends and family.
Kathleen focuses on new construction and construction oversight for the luxury home market.  She likes to collaborate closely with client, architect, and builder throughout the entire process of building and furnishing a home.  Commuting between New York and Nantucket is taxing, but worthwhile as her reputation has grown.  Kathleen offers a fresh design perspective to island residents with her dual citizenship and she brings an exciting synergy to her spaces with the inspiration she receives by traveling.  Her first job was to completely furnish a six bedroom home in Sconset.  She clearly jumped right in.  "My years of experience on both the business and creative sides of the trade gave me a well-rounded perspective on interior design practice and principles, she notes.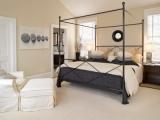 Her work was pure.  In five short years Kathleen was recognized by a distinguished international panel of judges as one of the world's leading designers (International Property Awards, London, UK).  She has been featured in numerous regional, national, and international publications.  She now finds herself with design jobs from Wellesley, to Boston, to the Cape and islands.  Her daughters keep her busy as well, one in school following her mom's passion for design attending the Rhode Island School of Design and the other pursuing the arts through dance, working to become a professional ballerina.  But she is able to balance her work with her family by setting her own hours, albeit often very long days.
Finding fulfillment in creating homes for today, Kathleen believes in combining old and new elements to create calm, organized spaces that are functional and truly unique.  Her style is distinctive:  she combines an eclectic blend of furnishings and accessories.  Her ultimate goal is to create a beautiful environment that reflects the family that occupies the space. With design as a driving force in her life, Nantucket has been her beacon.
Contact:  info@kathleenhaydesigns.com
VentureMom Tip 
Create your venture in a place that is meaningful to you.