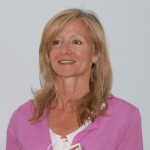 A couple of years ago I decided to write a book on how easy it is to start your own business, having started several entrepreneurial ventures myself.  I began by interviewing moms who had these great businesses they started on a shoestring, many times with no formal training. When friends heard I was looking for successful mom entrepreneurs, I was sent so many stories from all over the country.  I wanted to share these inspirational ideas with the world, so I went to the web and started VentureMom.com.
And then I started the shop to help VentureMoms grow.  The shop has all of our cool curated VentureMom products and services.  We also do weekly blog collages on fashion and home featuring the mom products, What Would VentureMom Wear and VentureMom @ Home.  VentureMom Baby & Child will be coming soon.
This site was created for the millions of moms who are looking for a venture that gives them fulfillment, provides extra income for their family, and gives them the freedom of working for themselves.  Each week I highlight a different VentureMom and tell her story.  Through these stories, my site helps moms look at their lives now, identify what they love to do and shows them how to create an income-producing venture around their passion.
Moms have an opportunity to create their own jobs rather than try to go out in a dismal job market and work for someone else.  I have interviewed hundreds of moms who have done just that.   VentureMom.com is here to inspire moms to create their own business ventures. And the ideas you'll find on the site, many times, require no training, no start-up capital, no business plan, and the best part, no babysitter.
Thank you for visiting VentureMom.com,
Holly Hurd
info@VentureMom.com

More About Holly Hurd
Since founding VentureMom.com, Holly Hurd has become a sought-after expert in the field of entrepreneurism. She recently spoke at the Women and the Entrepreneurial Spirit Conference in New York City, numerous CT venues, and has been featured in the New Canaan/Darien Magazine.
Hurd has always been at the forefront of entrepreneurism. When she was only twenty-five, she was featured in Futures Magazine, USA Today and in Fortune's People to Watch column for her exceptional work managing her own fund on Wall Street. She has put her exciting life experiences to excellent use by creating VentureMom.com,  a resource and showcase for mom created ventures.