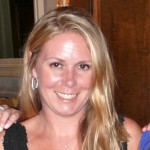 What started as helping a friend with a venture turned into her own venture. Jen Maher had worked in finance but she left when she had her children. Always into cooking and food, Jen went back to school to study nutrition. "My mother was not into cooking and I was determined to make great healthy meals for my family." Her new education really made her think about what she and her family were eating.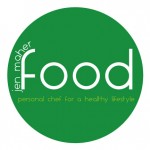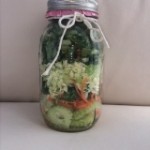 Pick-nicking at a local beach with other moms and kids, Jen always packed delicious nutritious meals. The other moms were amazed at what Jen brought and asked how she did it. Jen had been researching and preparing healthy things her kids would eat sneaking vegetables and fruits in whenever possible. When her friend Mollie Boyle asked her to help her with her nutritional counseling business, Jen decided to try it. Mollie runs four nutritional cleanses a year with the goal of ridding her clients' diets of gluten, sugar and dairy. Mollie realized her clients wanted to continue their new food lifestyle after the cleanses and needed access to prepared foods. She felt, Jen was the perfect person to recommend.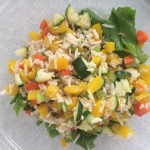 Jen said she would try the idea and began to create and offer some enticing dishes. Mollie's client's who had just completed their cleanse then became Jen's clients. After each cleanse that Mollie offered, Jen's customer base grew. "I set up a web site and added kids' meals too finding a big demand for gluten free dishes for kids." Without planning to start a venture, Jen was now in business.
Jen's menu's have a balance of antioxidants, macronutrients and micronutrients. Things like Cherry Tomato Orzo Salad, Stuffed Portobello Mushrooms, Vegan Lentil Sloppy Joes, and Quinoa Meatballs, her clients were happy. Kids choices often include Muffin Tin Lasagna and Mac & Cheese Pizza and Jen incorporates hidden vegetables in at every chance.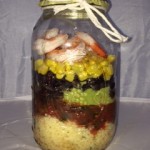 She also came up with a signature dish in inventive packaging, "I offer a salad in a mason jar." Jen's business has grown to the point where she's had to hire a prep cook and a driver to deliver meals. Whether lunch or dinner for kids or adults, her creations arrive in a cooler bag on your front stoop. Clients can order in advance and buy single meals or order packages.
What is her edge? Jen says, "Not only are my meals custom made, but they are really delicious and healthy at the same time." Jen believe that once someone decides to change their lifestyle, eating this way is easy, "And I'm here to make it easier by providing meals to go."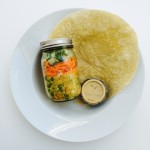 "I always wanted my own businesses but could never have just created this if it hadn't fallen into my lap." Jen's business has grown so much she is looking into securing a commercial kitchen. How does she feel about her new venture, "When someone emails me to say that the goat cheese wrap, or whatever Jen Maher creation they've just had, was so delicious, it feels so gratifying. I love to make people happy with food."
Contact: jenmaherfood@aol.com, www.jenmaherfood.com